Entertainment
Mikey North's Winter Wedding, Married His Girlfriend in 2016: Best Thing Ever Happened!
The best experience of their lives something that varies from person to person. Here, we discuss one such incident: The "Winter Wedding," which is apparently the best thing ever happened to Mikey North with his girlfriend. We found him as a very romantic and entertaining person. Let's know more about him.
Mickey North pursued his career as an actor and began acting around the age of twelve. The 29-year-old star Mickey first met his love Rachael Isherwood in Manchester three years ago. They had been dating for two years before finally tying the knot.
Engagement and Winter Wedding
Talking about his winter wedding, the TV Star announced his engagement on 10th February 2015  initially to the OK! magazine with emotional words and teary eyes. While they were in the Lake District to spend their holiday, Mickey proposed his girlfriend, Rachael Isherwood in a fascinating way.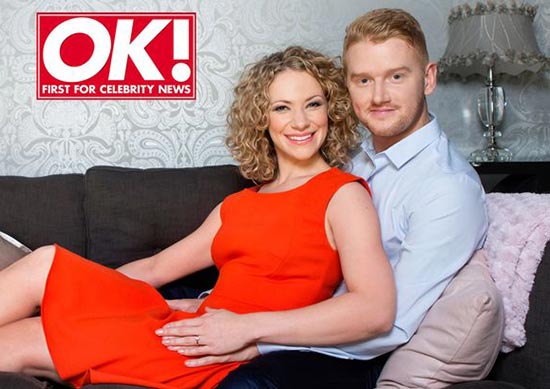 Caption: OK! Corrie's Mikey North is engaged.
Source: mirror.co.uk
He proposed with these words on the wet weather, 'Will you marry me?''
Actor Mickey's happiness was out of binding when he got the answer to his proposal; Yes.
He also added,
Rachael is the best thing that has ever happened to me – and I don't mind telling everybody! She's changed my life for the better.
The engaged couple started to prepare for their marriage as they both were excited to tie their knot soon and live a married life happily.
Meanwhile, Raphael also expressed her excitement,  
I started trying on dresses as soon as I had the engagement ring on my finger!
It seems like they both loved each with utmost loyalty. On January 29, 2016, Mickey North took his vows with his beautiful, loving and caring wife at  Curradine Barns in Shawley, Worcestershire.
Mickey commented on the wedding venue stating,  
It was the first place that we saw. It was perfect, and we knew that we didn't need to see anywhere else.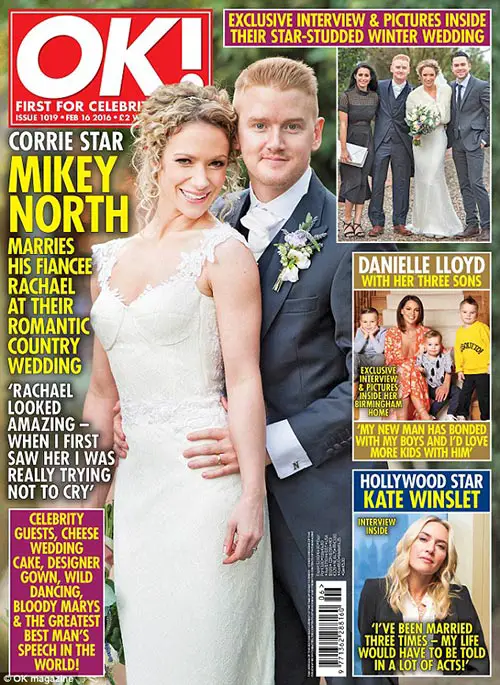 Caption: Mr. and Mrs. North on the Cover of OK! magazine.
Source: dailymail.co.uk
In an interview with OK! February 2016, Mickey talked about his marriage experience and confessed to getting teary eyed saying,
Rachael looked amazing. I'm known for letting my emotions run away with me, so I was concentrating on trying not to cry.'
It was the Best Thing Ever Happened to him because he found his Soulmate. There haven't ever been any rumors regarding illicit affairs or any rumors questioning whether he is gay or straight either and hopefully, his marriage is one that lasts through the trials of time.
Unexpected Baby
Mike and his wife Rachael Isherwood have revealed that they are expecting their First child and not even a year after their wedding. The couple reported to OK! magazine that their child was conceived on the night of their wedding and the baby was quite unexpected. Regardless of the surprise, they are more than just excited for their child. The ITV star exclaims how astonished he was after finding out that his wife was pregnant saying,
Judging by the date the baby's due, we think we conceived on our wedding night! Which I do remember - just about! We are fortunate. We weren't expecting it to happen as soon as it did.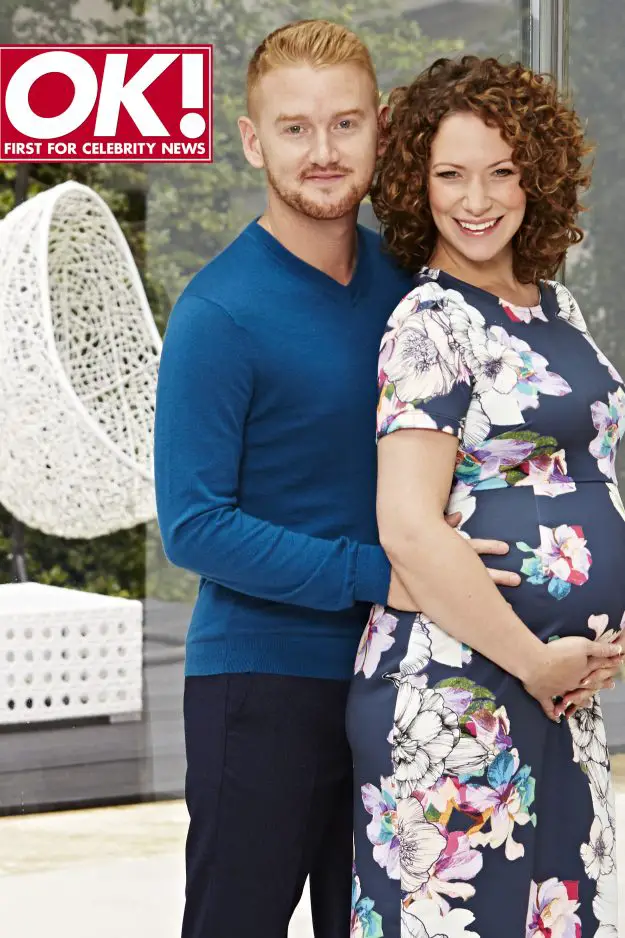 Caption: Mikey North and his pregnant wife, Rachel Isherwood.
Source: Ok! Magazine
Rachael and Mike expected their Baby son (as revealed by the CT scans) to be born in Early November 2016, however as of January 2nd, 2017, not a whole lot of info has been posted about their child, Hopefully, the silence will not remain for long, and we'll be able to behold the beauty of Mikey North's first child.
Born in 1986, Scarborough, North Yorkshire England, actor and TV star, Mickey North is best known for his role as Gary Windass in the UK soap opera, Coronation Street. He won The British Theatre Guide's award for the most promising newcomer for his work in the play 'Bottle Universe'.
He is currently casting for The longest-running British TV series, 'Coronation Street' alongside Cherylee Houston, Sam Aston, Sair Khan and Bruno Langley. He has also worked in 'Keep It in The Family' TV series up to 2014.