Entertainment
Milo Ventimiglia Wife, Girlfriend, Family, Net Worth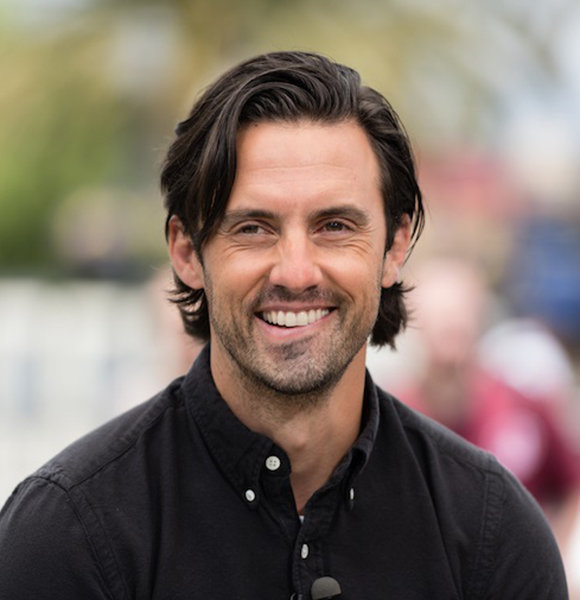 American actor Milo Ventimiglia made a breakthrough in Hollywood via his portrayal of Jess Mariano in the 2001 season of Gilmore Girls. Since his iconic role, he landed roles in TV shows like Heroes, Gotham, and Ultimate Spider-Man. 
However, 2016 changed Milo's career in a significant way when he won hearts as Jack Pearson in the hit show, This Is Us. Along with fan love, he managed to score three consecutive Emmy nominations in the program's three seasons. 
Interestingly, he may win an award in the 71st Primetime Emmy Awards to be held on 23 September 2019. Also, the loved show is returning with season four on 24 September, the same year. 
Married Status, Girlfriend
Milo's sucessful TV career hasn't mirrored his dating life. He went through two significant breakups following his high profile relationships. 
The actor's first publicized relationship was with his Gilmore Girls co-star Alexis Bledel in 2002. The pair played on-screen lovers on the hit show, and when the ties continued off-screen, media and fans went crazy. 
Although Milo and his girlfriend wanted to keep their romance a secret, they weren't very sucessful. 
Finally, Alex addressed the relationship in 2005 and even mentioned the possibility of the couple getting married. Sadly, the pair broke up before they could become husband and wife, the very next year. 
Explore:- Did Shawn Booth Split With Kaitlyn? Reveals The Truth Amid Break Up Rumors
Despite the end of the on-set romance, Milo didn't stop looking for love in his workplace. In 2007, he started dating his Heroes co-star, Hayden Panettiere. But, their relationship attracted significant tabloid attention as the actress had just turned 18 and Milo was twelve years her senior. 
The pair's somewhat controversial relationship finally came to an end in 2009. 
After going through two high-publicized breakups, Milo mentioned that he wanted to avoid a relationship in the limelight. Also, according to the Emmy nominee, it was a bad idea to date a fellow actor. 
Implementing his life learnings, the actor has been mum about his relationship. However, he did return to the dating game. He even managed to find a girlfriend in Kelly Egarian - fashion designer Stella McCartney's marketing coordinator. The pair also attended the 2017 Emmy together, where Milo was nominated.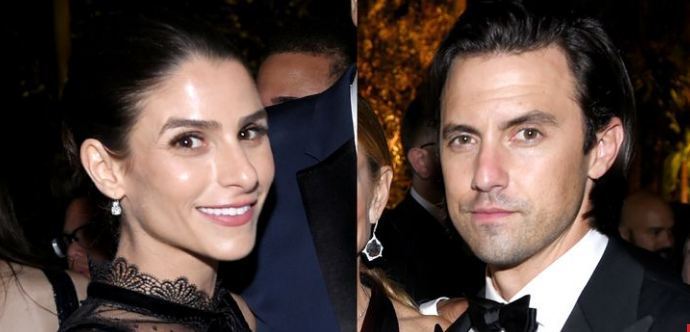 Milo Ventimiglia and girlfriend Kelly Egarian in 2017 (Photo: marieclaire.com)
However, given his low-key dating stance, the pair didn't make a public appearance. 
As of 2019, it is unclear where Milo - height 5 feet 9 inches (1.75 m) - and his girlfriend's relationship stands.
Family & Net Worth 
Milo's parents- Carol and Peter Ventimiglia- and his career achievements have been a pop culture phenomenon. It so happened that the actor's parents were unfazed by his TV fame and even declined his invitation to Emmys twice. The exciting part was he was nominated both times. 
Finally, after much publicity about their laid back attitude, Milo's parents are attending the 71st Emmy in 2019. Despite their devil may care approach, Carol and Peter must be proud of their son as he boasts a net worth of $12 million. 
This Is Us Star:- Lyric Ross Bio, Age, Parents, TV Shows, Net Worth
Well, he makes a salary of $250 thousand per episode for This Is Us. Milo's success is well deserved, given his acting choices. Many might not be aware, he portrayed a gay teen character in his first significant role in the 1996 short film, Must Be the Music.