Entertainment
Meet The Cast Of The Witcher, Mimi Ndiweni: Everything About Her
Mimi Ndiweni is a British actress who is most famous for appearing in the series The Witcher...her wiki, including her age and birthday is given below...has acted in two major movies and the same number of TV shows...her parents are of Zimbabwean and English ethnicity...she received her education from...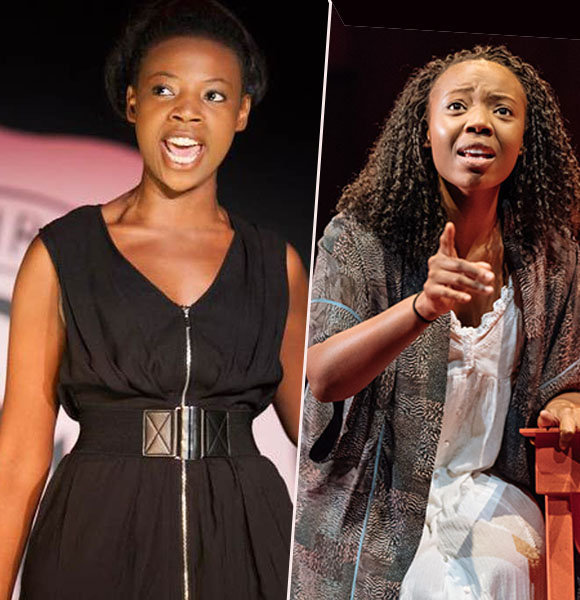 Mimi Ndiweni is a talented up-and-coming British actress. She has worked in both TV shows and movies and also has a past with theater acting.
As for his acting works till now, she has worked in two movies: The Legend of Tarzan in 2016 and Cinderella in 2015. Mimi got good critical reviews for her acting in the movies as the films themselves did pretty well in the box office.
Like her movie career, Mimi has only done two major TV series. She worked in the series Mr. Selfridge. In the show, which started in 2013, she appeared as Tilly Brockless in 2016.
Most recently, Mimi starred on the highly-rated Netflix series, The Witcher. She played the role of Fringilla Vigo in eight episodes of the series in 2019 and is set to appear again in season two - set to release in 2021. The show is currently under post-production as of December 2019.
Mimi's Short Introduction: Wiki, Age, Parents
Mimi Ndiweni, a Spotlight Prize winner in 2013, celebrates her birthday on 31st August while her birth year is 1991. Her father is of Zimbabwean descent while her mother is English, which makes her ethnicity Zimbabwean.
She developed a love for acting since her early years. So, to fulfill her dreams of becoming an actress, she attended the Royal Welsh College of Music and Drama. She, in addition to studying performance arts, also proved that one doesn't need to attend an acting school that's near to London to succeed in the field.
Another British Actress:- Helena Bonham Carter Husband, Children, Height
Her inspiration, as Mimi reveals, is American actress Whoopi Goldberg. However, she also says that theater is her first love, and wishes to make it in the UK. Her target is to join the Royal Shakespeare Company someday.
As of December 2019, she has gathered 12 acting credits according to IMDb, the majority of which consists of her works in TV mini-series and short videos.
Role On The Witcher
The Witcher is a series that takes place in a fictional world and includes creatures such as elves, dwarves, gnomes, and other magical creatures along with humans. It has interesting storylines and characters that will surely get any fiction lover hooked.
As mentioned above, Mimi portrays a character named Fringilla Vigo. Let's know a bit more about the role.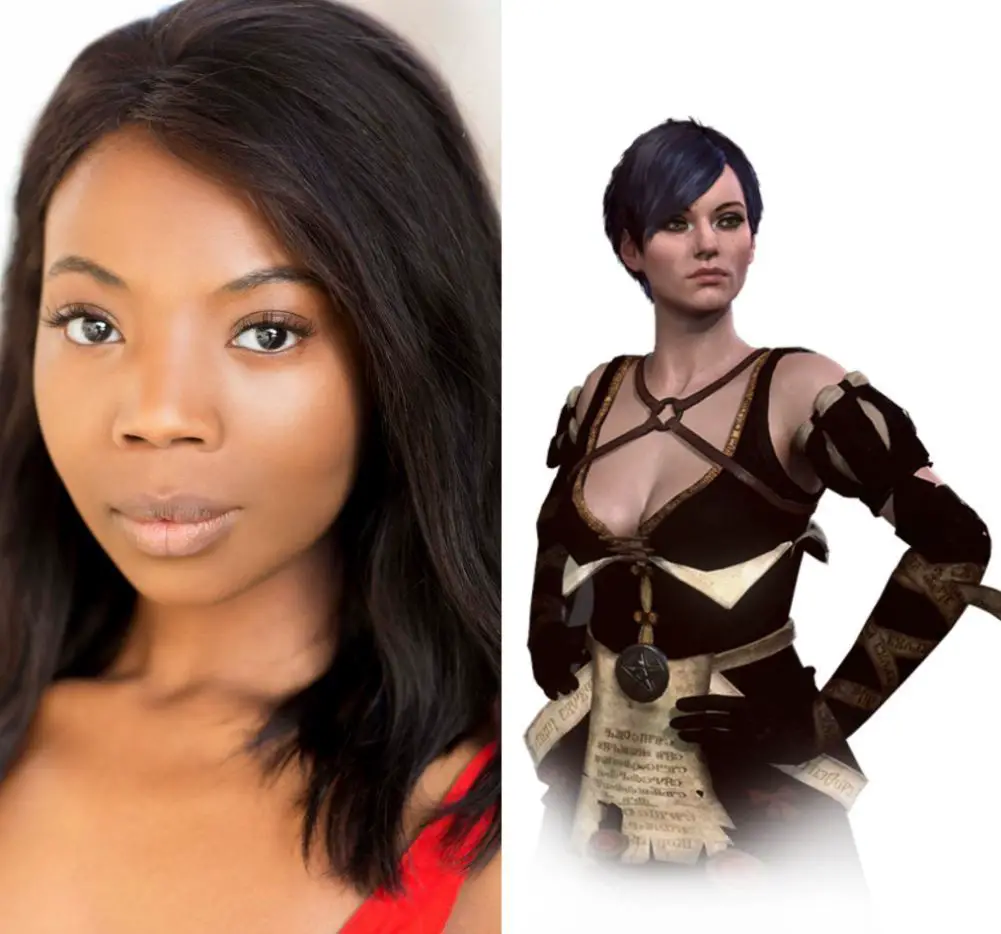 Mimi Ndiweni and her character Fringinna Vigo as in the video game adaptation of the books (Photo: Twitter)
Fringilla Vigo, or Fringilla as the fans know her, is a Nilfgaardian sorceress. She has pale skin or "ghastly pale," as described in the Witcher book series. However, her actual skin color is not defined in the book series. In the series, however, Fringilla is dark-skinned in the TV adaptation as Mimi portrays her. She is from a place called Toussaint and is a sorceress/witch/mage by nature.
Another The Witcher Actress:- The Witcher Cast Anya Chalotra Wiki: Age, Movies, Parents, Boyfriend
As for Fringilla's romantic ties, Fringilla is in a relationship with another character named Geralt.
Interesting Facts: Theatre Acting, Box Office Performances
Upon completion of her education, Mimi worked on a theatre production of Hamlet in 2018. She portrayed the part of Ophelia in a Ghana-inspired version of Hamlet by William Shakespeare. The play was very well-received.
The Legend of Tarzan in 2016 earned $126.6 million in the box office. Similarly, her other movie Cinderella earned $183.4 million in 2015.