Entertainment
Mindy Sterling After Divorce with Husband! Her Married Life Left Her a Gift
Mindy Sterling After Divorce with Husband! Her Married Life Left Her a Gift Every step taken in life leads to something right no matter how bad it seems from the outside. As for Mindy Sterling, whose marriage did see the pages of divorce papers, is left with happiness that lasts with her as long as she lives.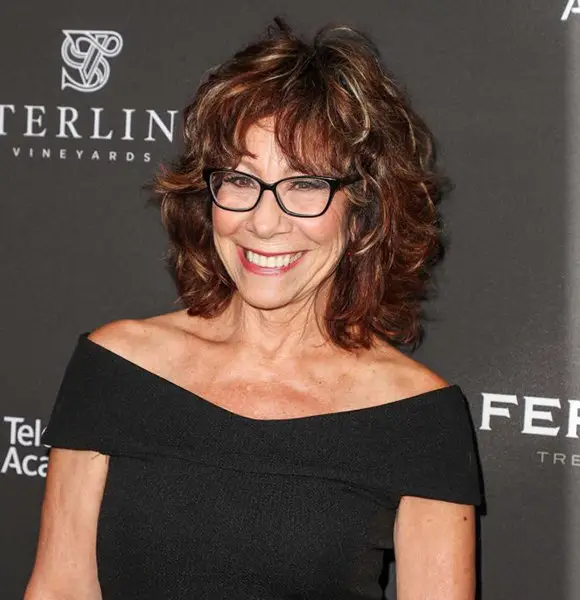 Every step taken in life leads to something right no matter how bad it seems from the outside. As for Mindy Sterling, whose marriage did see the pages of divorce papers, is left with happiness that lasts with her as long as she lives. 
The actress who often portrayed villainous authority figures is left with the gift which turned out to be more important than anything around.
If you are wondering what happiness someone might gain from a divorce, then read along.
A Gift That Mindy Sterling's Failed Married Life Left!
Mindy Sterling (age 64), best known for the portrayal of Frau Farbissina in the Austin Powers movies, was married to Brian Gadson. Mindy had a child, Max, with Brian in 1994, to whom she considers as her gift. Max who is now 22, is autistic and has begun a career in stand-up comedy in 2016.
See Also: Rebecca Rittenhouse Dating Status Now! Co-Star Boyfriend Detail - True?
Mindy shares a special bond with Max and has been sharing different pictures with him on social networking sites.  Through her social media posts, we see her referring to Max as her date.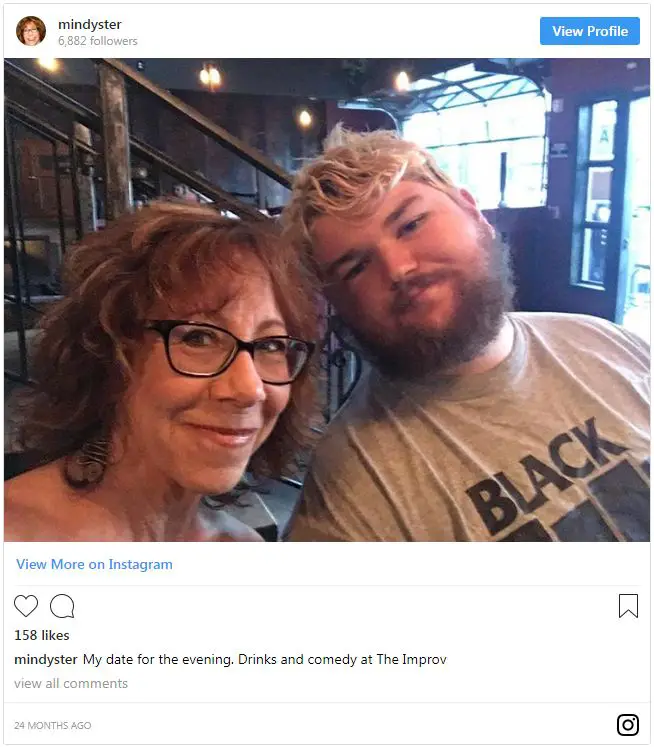 Mindy Sterling with her date - her son Max. (Photo: Mindy Sterling's Instagram)
Mindy also celebrated New Year's Eve with her son. On 31 December 2017, she shared a video of her son on Instagram where Max is seen explaining their dinner date. 
Likewise, Mindy and her son Max also attended Alice Cooper Concert recently. The mother and son went spend time together recently in August 2018 as they listened to good music at the concert. They even shares some time together as they watched Godfather during late night.
Don't Miss: India Hicks With Five Children & Husband Like Figure! Bit Of Royalty, Lot Of Love
However, being a single mom and raising a son who has autism must have been hard for Mindy. Meanwhile, she was also battling cancer.
In the year 1998, Mindy was diagnosed with breast cancer after a routine mammogram. She was shocked after a lump in her right breast was discovered after a mammogram. Recalling the diagnosis, Mindy said,
"The cancer diagnosis hit me like a ton of bricks. I got a cell phone call from my surgeon who had treated the calcifications and he said, 'You have cancer.' I guess there's no good way to really say that. I almost dropped the phone and started crying. I just sat in my car and thought, 'I'm going to die now.'"
Well, Mindy is finally cancer-free after a lumpectomy, radiation treatment, chemotherapy, and tamoxifen. 
After beating cancer, Mindy has learned that breast cancer is scary and no one can understand it better than a woman who has gone through it. She had also shared an important lesson in an interview with USA Today back in 2004.
"It is so important to talk about your cancer and the feelings you have about it, I only found out later that my husband was really afraid but didn't want to talk about it. I think it's really important for caregivers to also get support. I know it was harder for me taking care of my dad during his cancer than it was going through my own. You feel more helpless as a caregiver."
Though Mindy has already parted her ways with her husband and parented their son as a single mother, she celebrated her 50th birthday with her ex-husband, Brian.  Mindy celebrated her 50th birthday party on July 12, 2003, at the Rosevelt Hotel in Hollywood, California where her estranged husband was one of the guests.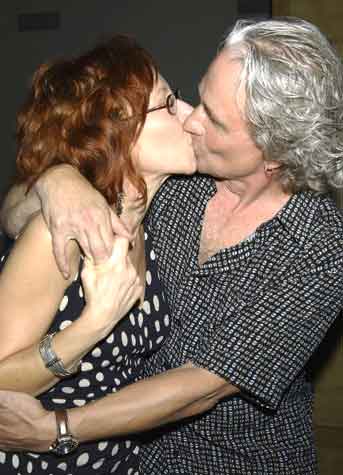 Mindy Sterling and husband Brian Gadson kiss at Sterling`s 50th birthday party at the Rosevelt Hotel on 12 July 2003. (Photo: sify.com)
Mindy's professional life is similar to an open book, but her personal life is always kept inside a closed box. Similarly, Mindy's wedding and divorce dates are not yet revealed. However, she seemed pretty satisfied with how her marriage ended and how her unsuccessful married life gifted her Max, a source of never-ending happiness. 
Little More about Mindy Sterling
Mindy was born to an actor, comedian, and singer, Dick Sterling and a dancer mother who always encouraged her to follow the family business of entertainment. When she was young, her father entered her into acting class to perform Shakespeare, which she wasn't very fond of. 
Despite that, Mindy began her career as an amateur. She moved from one improv group to next which linked her with The Groundlings in 1984. It took almost 25 years for Mindy to be recognized in the show business.
She was finally noticed when she landed the role of Frau Farbissina, the diminutive and domineering Germanic cohort of Dr. Evil in the mega-hit comedy, Austin Powers: International Man of Mystery.   
While her time there, she shared a close bond with few people among which was he co-star Verne Troyer. While Verner lost to death, Mindy remembered the best of her co-star.
Talking with Us Weekly in April 2018, Mindy opened up revealing that the death news devastated her. She even divulged that it was really a pleasure to work with Verner and he was one of the sweetest, talented and hardworking hand on the set.
However, the actress was nominated for the Emmy, but she ended up being nominated twice and competing with herself. She expressed,
"Would I love to have that statue? Yes, But my goodness, I got nominated twice — I'm against myself! Bad or good or indifferent, I don't know it's just kind of a crazy, cool thing."
Standing tall at the height of 5' 2½, Mindy, who is set to appear in the movie International Falls, was nominated for best actress in a short form comedy or drama series for her roles in Con Man and Secs and Execs, respectively. Unexpectedly, she did lose to her fellow nominee Jane Lynch.
Read Also: James Roday, Long-Time Girlfriend Maggie Lawson Split! Who Is He Dating Now?​​​​​​​
Even though Mindy's life had its ups and downs, she is still enjoying every aspect of her life.  Well, she is also enjoying a  net worth of $4 Million with her "gift" of the failed marriage, Max.