Entertainment
Miranda Hart Married, Partner, Height, Measurements, Weight Loss
Miranda Hart (birth name Miranda Katherine Hart Dyke) is best known for her appearance in the self-titled TV show, Miranda(2009) which she wrote as well.
She has even received the BAFTA nomination for the show in the category of Best Female Performance in a Comedy Programme more than three times.
Moreover, in 2013, the actress took home the National Television Award for her acting in the BBC drama, Call The Midwife(2012).
Apart from her work in TV shows, Miranda was also involved in movie projects and starred alongside Melissa McCarthy in the 2015 movie, Spy.
Is Miranda Hart Married?
As of now, Miranda is single and focused on her showbiz career. Having already crossed her 40's (her age is 47 as of 2020), the actress doesn't seem to be in hurry to tie the knot either.
Is Ricky Dillon Dating Or Single?:- Gay, Family Details, Net Worth
Moreover, during her interview with Woman & Home Magazine in 2013, she cited having no regrets about giving priority to work over starting a healthy family life. In her own words, she had shared,
It is hard for women who start to achieve success in their mid-30s because if you are not with someone and ready to have children then you make that choice to carry on working. Will I have children? Who knows? I guess the sitcom (Miranda) has been my baby.
However, a few years before she made this statement, Miranda had expressed her desire to settle down with a husband. Interestingly, the comedian had even let on the kind of man she desired to get married to. Talking to ES magazine in 2011, she said,
Goran Ivanisevic. I always used to think he was rather smashing. I'd like someone tall, dark and... nice. Independent and confident. Not a macho man.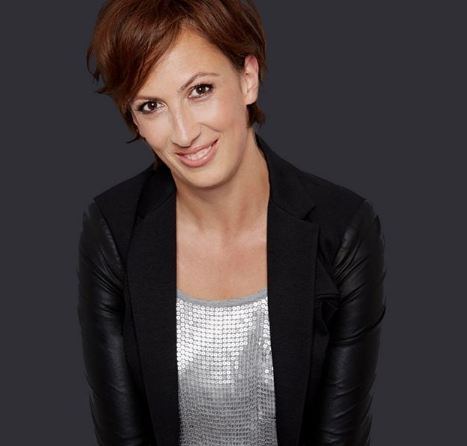 Miranda Hart as seen on 13th December 2019 (Photo: Miranda Hart's Instagram)
But, many years have passed since this statement and it seems that she hasn't yet come across a suitable partner.
For now though, on occasions of Valentine's day, she does keep solace in posting some inspiring love quotes from writers such as Paulo Coelho
Measurements, Weight Loss
Miranda stands at the height of 6 feet and 1 inch (1.8 meters). Possessing a beautiful dark brown eye and hair, she measures 38 inches (chest) and 26 inches waist wise.
Likewise, she weighs 143 pounds. Interestingly, her current body weight is in comparison to her weight back before 2015. After all, that year, she went through some noticeable weight loss.
Facts On Dawn French Weight Loss:- Also, Details On Daughter, Net Worth
The Spy actress didn't disclose in exact number on her weight loss amount. However, her noticeable weight transformation was evident during her appearance in shows like Graham Norton and the red carpet premiere of her movie Spy (2015) on 12th January 2015.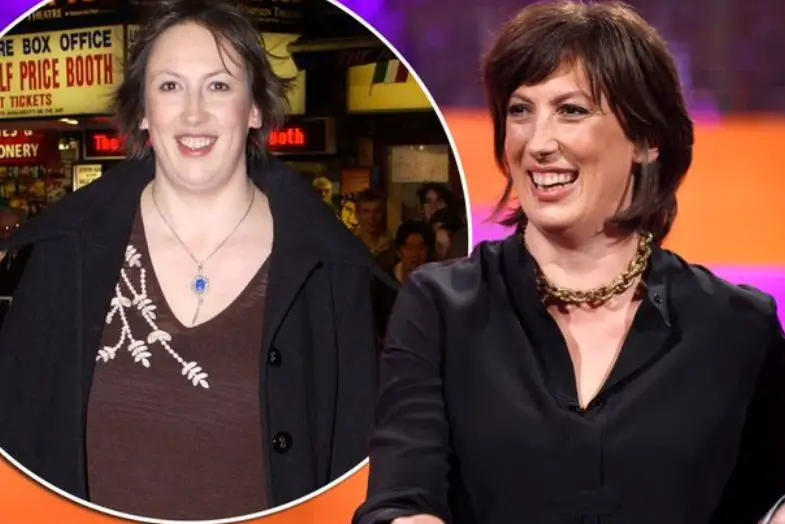 Miranda Hart before and after her weight loss in 2015 (Photo: mirror.co.uk)
Furthermore, on 9th January 2019, she shared about her experience with weight gain and transformation through her Instagram handle. She also disclosed her struggle towards self-acceptance devoid of any societal pressure during her weight loss journey.