Mischa Barton is a...Although her character was... she became a prominent...list is yet not complete...struggling to find love, she...after such a bad experience...didn't find what she was looking for...In 2019 the...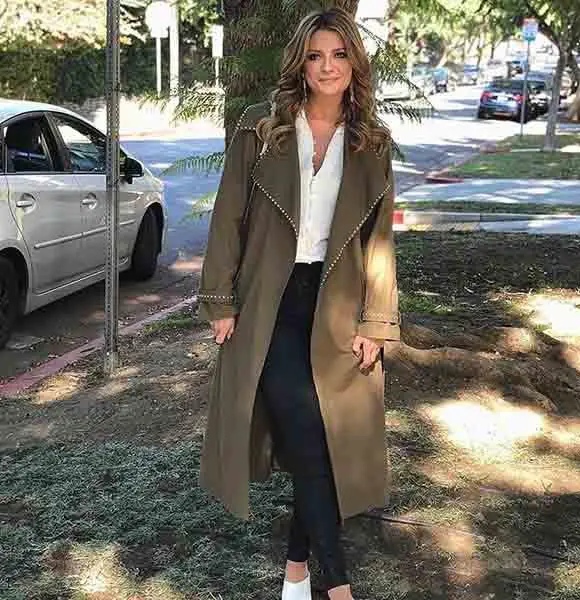 Mischa Barton is a name mostly recognized from the hit show, The OC. She began her acting career at the mere age of eight, recieving appreciation for her work in the broadway play, Slavs.
A notable child actor, she later transitioned into serious roles. After working on popular soap opera All My Children, Sixth sense, and many others, Mischa's breakthrough came when she played the character of beach beauty Marrisa Cooper on The OC.
Although her character was killed off eventually, she had already garnered a lot of attention through the show. But despite gaining such recognition, she failed to live up to her stardom and slowly faded away.
Dating History, Boyfriends 
Soon after Mischa Barton became a prominent TV actor, she was seen with some pretty high profile celebrities. Dating from the year 2004 to 2014, she has had her fair share of romance with many boyfriends.
Her list of ex-boyfriends consists of Brandon Davis, Cisco Adler, Taylor Locke, Luke Pritchard, Leo Wyndham, James Regan, Avi Love, Sebastian Knapp, and Alan Cappelli Goetz.
Talking About Boyfriend:- Jena Sims Boyfriend, Net Worth, Measurements
There were even rumors of her dating Fifty Shades actor Jamie Dornan, director Brett Simon, and American actor-producer Josh Harnett among others.
Despite struggling to find love, she became a victim of revenge during the process. Her now ex-boyfriend Adam Spaw tried to distribute adult content related to her for $500,000 after their seperation. After finding of the misdeed, she filed a restraining order against him, and her nameless tape will also be never released.
Nevertheless, after such a bad experience, she went on to date boyfriend Aussie model, James Abercrombie in 2017.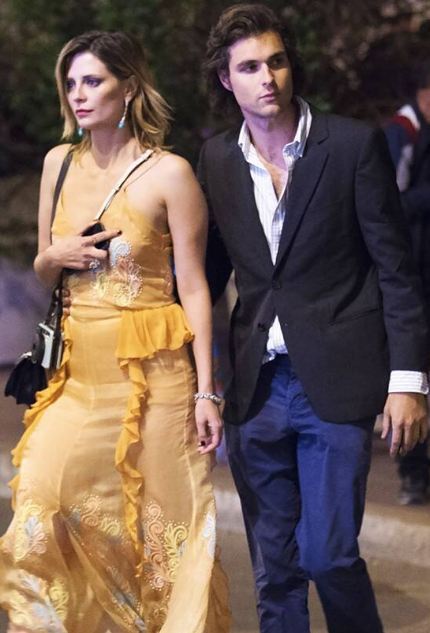 Mischa Barton with boyfriend James Abercrombie in 2017 (Photo: eonline.com)
However, she didn't find what she was looking for in James and separated from her latest boyfriend as well in 2019.
While the duo remained silent on the topic of their split, celebrity gossip site eonline shed some light into the matter on 9th August 2019. Not naming the source, Mischa apparently broke up with her boyfriend of two years because of her career.
According to the source: 
Mischa and James are over. The reason she broke up with him is to focus on her career.This is the first time Mischa is actually having a second life in her career, and she wants to focus on it.That's the reason she broke up with him.
The reason seems valid, as Mischa had remained out of the TV industry after her prosperous years on The O.C.
Ever since her downfall from the successful series the actress has had difficulty in grasping the headlines. She was all set to work alongside Ashton Kutcher on the drama series The Beautiful Life: TBL, but the show failed due to its low ratings.
Following the split, Mischa made a considerable comeback as an actress in June when she joined the cast of MTV's, The Hills: New Beginnings. Her decision to part ways seems to have worked - as the show's 1st season prompted an immediate production of a follow-up.
Though her career has hit some high notes now, the beautiful actress, however, is yet to comment on her success and its effect on her love life with her ex-boyfriend.
Parents, Estranged From Mom
Born on 24 January 1986, Mischa is the daughter of parents Richard Barton and Nuala Barton. Despite being a native of London, she was raised in New York along with her sisters: Zoe Barton and Hania Barton.
Also Born In London:- Georgia Groome Partner, Affairs, Net Worth
The blonde beauty, who stands at the height of 5 feet 9 inches (1.75m) has been on a scuffle with her mom-manager Nuala since long ago. In 2015, news surfaced about Mischa accusing her mom of stealing her money. The thing was not resolved, and the actress went on to sue her mom claiming atleast $25 million in the settlement.
The mother-daughter since then have remained estranged, although they were on good terms before the incident.
In 2019, the stress build-up from her relationships and acting career have changed her so much. The once slim and slender beauty even had some significant weight gain and was barely recognizable for a while.