Entertainment
Missy Rothstein Married & Divorce Details, Husband, Net Worth
American model-photographer Missy Rothstein is famous as the ex-wife of Bam Margera- star of MTV show, Jackass. While being involved with Bam, Missy starred in his reality shows, namely Viva la Bam (2005) and Bam's Unholy Union (2007).
Further, she was a part of the TV movie-documentary named Bam Margera: Serious as Dog Dirt (2010).
Read on to find in-depth info on Missy and her failed marriage. 
Missy Rothstein Marriage & Divorce Details
Missy and Bam had quite a love story. The couple knew each other as six graders but didn't date until much later. In fact, Missy and Bam would date other people until getting together in 2005. 
The relationship between the two took a serious turn when the couple got engaged in January 2006. Fast forward to 3 February 2007; the duo got married in downtown Philadelphia.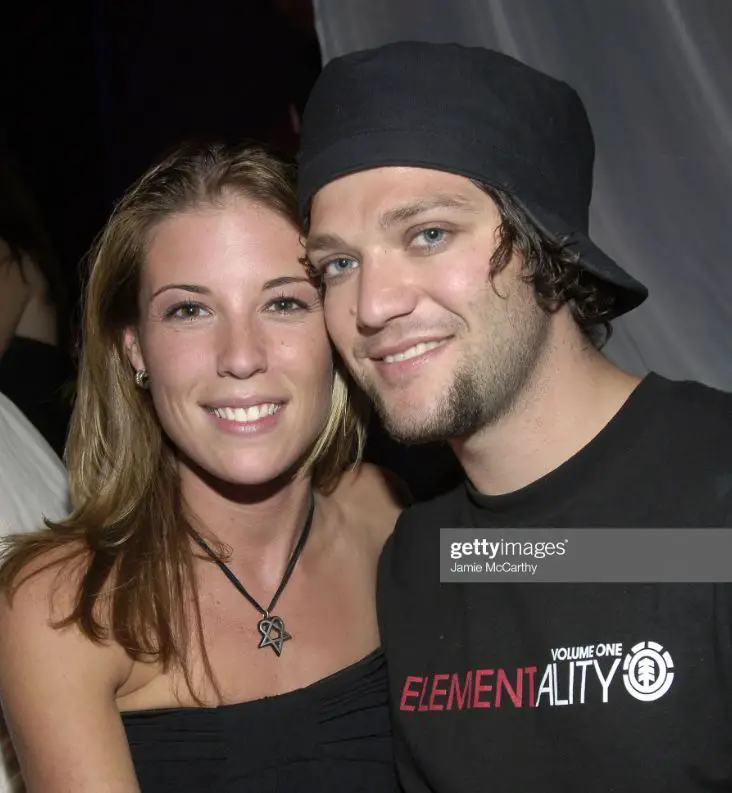 Missy Rothstein with ex-husband Bam Margera (Photo: gettyimages.com)
The wedding was a big affair with 350 guests, including friends and family. Further, the D-day was taped for the couple's reality show, Bam's Unholy Union (2007). 
Post the grand ceremony, the newlywed couple headed to Dubai for a honeymoon. 
Divorce Story:- Alain Delon Dating Life Amid Divorce | Children, Net Worth, Now
Sadly, the couple who married with so much fanfare didn't last forever. It was rumored that Missy's husband was involved with multiple women during their marriage. Eventually, Missy and Bam got divorced on 1 November 2012. 
Bam's Relationship Status 
Missy's ex-husband moved on quickly after their failed marriage. He went on to date Nicole Boyd- model & photographer - and eventually married her. The couple tied the knot on 5 October 2013 in a rock 'n' roll themed wedding in Reykjavik, Iceland.
Bam and Nicole remain married to this day. 
Info Bam's Current Wife:- Nicole Boyd, Bam Margera Wife Wiki Details, Baby, Net Worth, Birthday
Previously, Bam was engaged to Jenn Rivell in 2003. The couple remained together till 2005. They separated after the reality star allegedly hooked up with Jessica Simpson, the same year.
Info On Missy's Ex-Husband
Bam Margera is a man of many talents. He is a producer, actor, director and actor. Bam's first claim to fame was MTV show, Jackass, and his self titled reality shows. The last show on Bam's name was Bam's Bad Ass Game Show (2014), which he executively produced. 
Further, he has shown his acting skills in the TV series, Loiter Squad (2012-2013) and Kidnapped (2018)- a video. As per his directorial ventures, he directed the TV special titled Bam's World Domination (2010) and the movie Minghags (2009), to name a few. 
Facts On Missy Rothstein Including Age, Height
Missy was born on 3 June 1980, in Springfield, Pennsylvania, USA.

Her birth name is Melissa Rothstein.

Missy's height is 5 feet 7 inches (1.7 m). 

Her net worth is $1 million, while her ex-husband, Bam, boasts $30 million.

She once modeled for Playboy Magazine. 

Missy is a Penn State University alum with a degree in Communications.