Entertainment
Alain Delon Dating Life Amid Divorce | Children, Net Worth, Now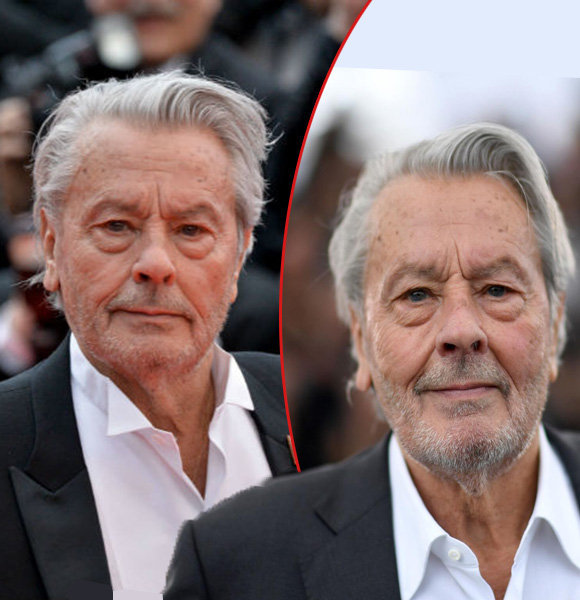 The winner of the Cesar (French Oscar) for best actor in 1985, Alain Delon is a French movie actor - who was often seen as the French counterpart of James Dean back in his days.
The actor - often seen as a symbol of masculinity, virility, and French chic - became quite popular in the American film industry, who ended up taking a heart-shattering promise from his son, lets read about it.
Alain Delon's Promise From His Son
Later in 2019 same year, Alain Delon suffered a stroke and was treated at a hospital in Paris. He stayed there for three weeks in intensive care. Further, in August 2019, it was reported that the actor is fine and slowly recovering in Switzerland. 
Alain has always advocated the idea of euthanasia, as per Ok Magazine he made a controversial decision. The decision included where he asked his 57-year-old son, Anthony, to follow all the instructions in case he decides to give up his life, helping him to go through euthanasia.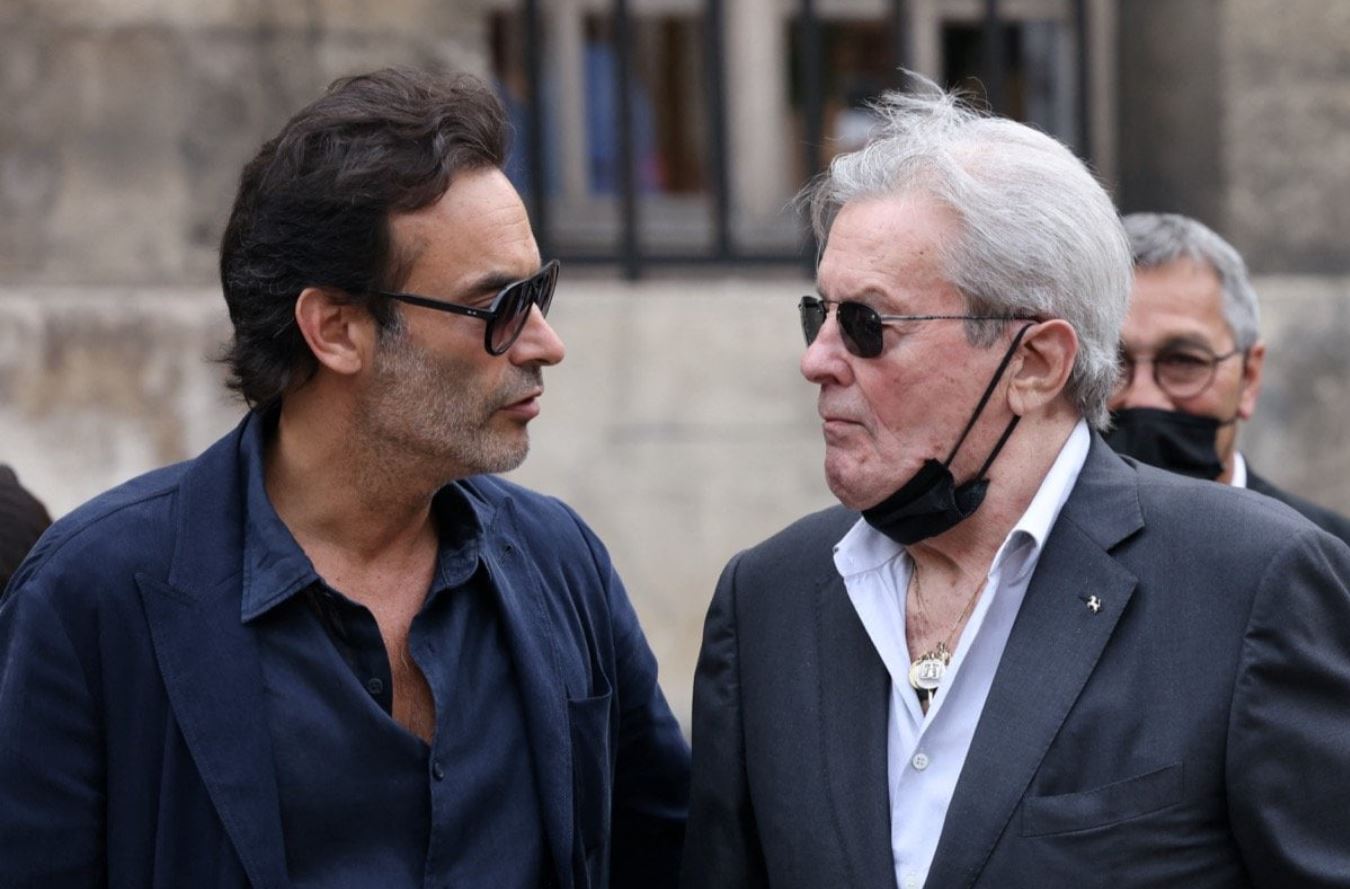 Alain Delon with His Son Anthony Delon (source: gettotext.com)
Even if his decision seems scary and tough,  Alain has always been a firm believer in assisted suicide being the most logical and natural thing.
Apart from Delon's courageous decisions, his romantic life is equally intriguing. 
Is Alain Delon Single?
The Send a Woman When the Devil Fails actor is single for now. But, he was previously involved romantically with several women.
Alain was initially engaged to Romy Schneider in 1959, but things didn't work out between them, and the couple parted ways in 1963. 
Around the same time, he was also rumored to be dating a German singer, Nico. The pair had a son named Ari Boulogne, born in 1962. However, the actor never really admitted Ari to be his son. Further, the child was raised by Delon's mother and was later adopted by his stepfather. 
You May Also Like:- Patrick Wilson Married Life With Wife | Plus Net Worth & Movies
After that, the actor and Nathalie Delon, who passed away in January 2021, got married in 1964 and had a son together named Anthony Delon. But, the couple didn't stay together for long, and Alain decided to get a divorce from his wife in 1969. 
Moving on from the divorce, Delon dated his ex-girlfriend Mireille Darc for a while.
Furthermore, the actor also dated then-girlfriend model Rosalie van Breemen and share two children together: a son named Alain-Fabien Delon and a daughter, Anouchka Delon. The acting veteran is very close to his daughter Anouchka and has already decided that she will be the executor to manage his inheritance after his death. 
Talking about his personal life, the actor has gone through a very phenomenal road of success in his career.
Net Worth And Movies
The French actor has a net worth of $200 million as per celebritynetworth.com, which was accumulated by his lifelong work and dedication towards the film industry. 
He has delivered several marvelous performances in hit movies such as Le Samouraï (1967), The Swimming Pool (La Piscine) (1969), Mr. Klein (1976), and many more. He was indeed the highest-paid actor in France's history. 
Moreover, the actor was featured on the cover of the music album by the Smiths in 1986, titled The Queen is Dead, and also has a perfume named after him, which is called 'AD.' In May 2019 increasing his multi million-dollar net worth.
The actor was also awarded an honorary Palme d'Or award at the 72nd Cannes Film Festival for his legendary contribution to cinema which he came to receive with his daughter Anouchka.
Short Bio 
The French movie star - who was born on 8 November 1935 in Sceaux, France - is a Scorpio by sun sign. Alain Delon has a mixed ethnicity as his father, Édith (Arnold), was of French and Corsican-Italian descent, while his mother Fabien Delon, belonged to French and German ancestry.
Another French Actor:- Underwater's Actor Vincent Cassel Wife, Net Worth, Girlfriend
The Cesar-winning actor standing at the height of 5 feet 9¾ inches (1.77 m), went through tough stages as his parents got divorced when he was just a child, and thus, he had to struggle during his childhood days resulting in getting expelled six times from different schools. 
Furthermore, Alain Delon worked in a butcher shop and later joined the French Navy before finally starting his successful career as an actor.
Considering all that be sure to keep reading as we cannot wait to update you guys more about Alain and his marvelous road to success.