Entertainment
Model Ali Lohan's Boyfriend: Making Her Own Mark, Looks Very Different, Plastic Surgery?
When you already belong to a renowned family then it has its own pros and cons. Also, it's challenging to create your own identity in the show business. But when you have a burning passion for making your own name then the sky is your limit.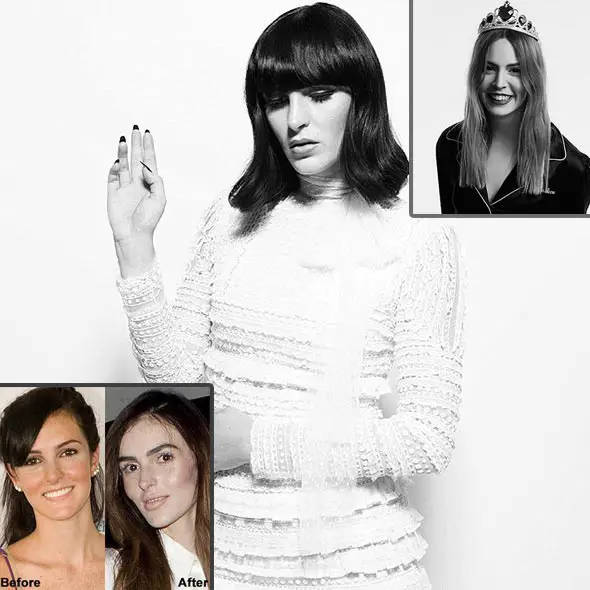 When you already belong to a distinguished family, then it has its pros and cons. And one of the cons is a challenge to create your own identity in the show business. But when you have a burning passion for making your name then the sky is your limit.
Sharing a similar story is Ali Lohan who also has a celebrity sister Lindsay Lohan. And we all remember that sweet little face of Ali Lohan when she used to step into the spotlight on the red carpets with Lindsay Lohan. But now she's all grown up, walking around working on her own and maybe breaking a few hearts along the way. Let's see how things are working out for little Ali.
Ali's Boyfriend Dating History:
Back in 2008, while Ali was still under her sister's shadow, she was dating actor Dylan Patton. The Days of Our Lives star and Ali never really shared much about their relationship on social media, but they apparently broke up. She was later linked to the 1975 frontman, Matt Healy, after breaking up with her boyfriend, Dylan.
Later, Matt was reportedly seen hanging out and partying with Ali all week ignoring the then girlfriend, Taylor Swift. We don't know if the pair is still together or parted ways (of course they have), but they sure looked great together.
Getting out of Lindsay Lohan's Shadow:
It is not only Lindsay, the more famous Lohan sister, who is multi-talented. The 22-year-old also has a few talents up her sleeves. She first started modeling when she was only 3. Appearing in magazines such as Teen Vogue and Vogue Bambini, she signed a contract with NEXT models in 2011.
She has appeared in a few films alongside her sister, such as "Parent Trap, and Mostly Ghostly: Who Let the Ghosts Out?" 
 But her heart was always set on music. She released a Christmas album, Lohan Holiday, marking the beginning of her musical career. In an interview with WWD Magazine in 2015, she revealed that she was grateful to be fulfilling her dream.
Caption: Ali Lohan's first YouTube video and people reacting to it!.
In an interview with Cosmopolitan, on August 2016, Ali shared that Buddhism and meditation are a big part of her life. And when asked about the words like blessed and grateful used in the songs, her ardent fans got to know the reason as she replied,
 "I've never done therapy in my entire life, nothing against therapists. I think it's extraordinary what they do for people. I just, I have a deep sense of faith and spirituality, so I think that's my grounding."
Caption: Ali Lohan adds a song to the Christmas song list titled "Christmas Magic" published on September 22, 2016.
Has Ali Lohan Undergone A Plastic Surgery?
With age, comes a great fear and consciousness of losing one's original physical appearance. Maybe it is the reason why Ali's physical features have been changing drastically over the past few years. There have been numerous speculations that Ali has gone through multiple plastic surgeries.
Though her sister Lindsay and her modeling agency fairly denies the claims, an expert celebrity plastic surgeon, Dr. Gareth Fisher has said that she might have done some work with her nose and her lips.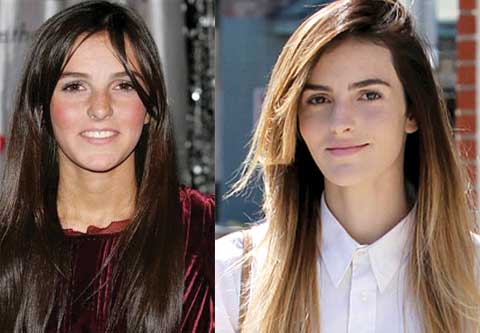 Caption: Ali Lohan's before(left) and after(right) surgery photos.
Photo Credit: evercoream.com
We don't know for real whether she went under the knife or maybe it was because of the dramatic weightless or maybe it is the cause of some killer contouring like the Kardashian, but she sure does appear a little different.
Born on December 22, 1993, as Aliana Taylor Lohan is better known as Ali Lohan. She is a model, actress, and a singer, following the path of her elder sister Lindsay Lohan. She has appeared in a couple of magazines, campaigns, and ads. Her latest work is appearing on the editorial for Marie Claire. Currently, she is involved in making music, posting videos online.
With all her projects like modeling, films, and music, Ali has been able to earn a hefty amount of money herself and her estimated net worth till date is around $8 million.