Entertainment
Model Lorraine Pascale: Divorced Her Husband in 2000, But What About Her Daughter? Boyfriend?
It is always hard for a single parent to raise a child. They have to play the role of both father and mother, and also, of a friend too. We heard that Lorraine Pascale has somewhat a similar story. She just did not bear the struggle of separation just once but faced it twice. Let's know more about it.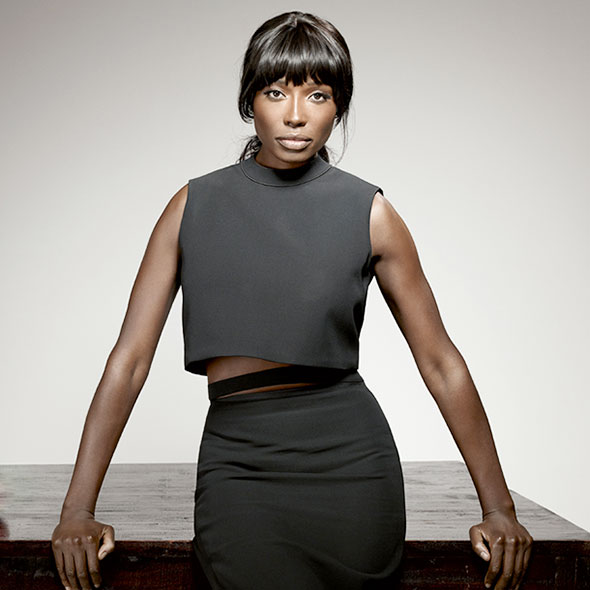 Quick Information
Ex-Husband

Kaz Balinski-Jundzill(m.1995–2000)

Body Measurements

34-24-34 Inches

Eye Color

Dark Brown

Hair Color

Dark Brown

Hair

Long

Feet (Shoe) Size

9.5 US

Weight

68 Kg

Education

Thames Valley University(2012)

Fiance

Ged Doherty(Ex)

Lesbian

No

Official Site

lorrainepascale.com

Height/ How Tall? 5 Feet 11 Inches (1.8 Meters)
Net Worth

Not Disclosed

Date of Birth Nov 17, 1972
Boyfriend

Not Known

Divorce/Split

Yes (Once)

Relationship Status

Single

Daughter/s

Ella Balinska

Mother

Audrey Woodward

Father

Roger Woodward

Ethnicity/Race

Black

Zodiac Sign

Scorpio

Nick Name

Loz

Profession

Chef

Nationality

English
It is always hard for a single parent to raise a child. They have to play the role of both father and mother, and also, of a friend too. Lorraine Pascale has somewhat a similar story. She did not bear the struggle of separation once but faced it twice.
Let's know more about it.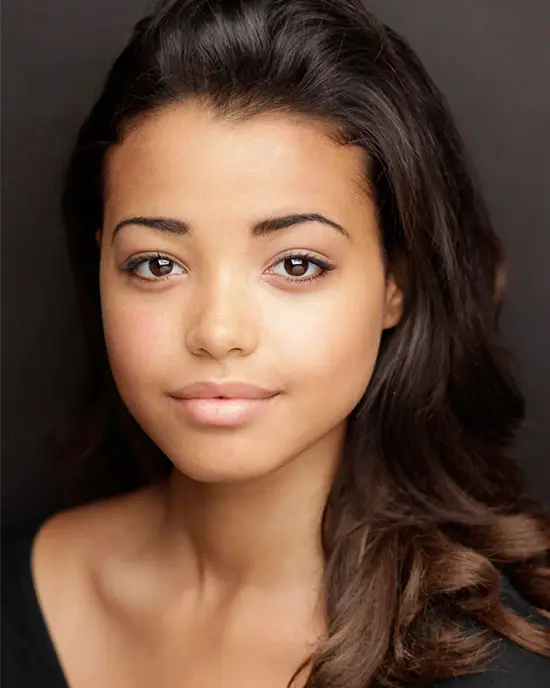 Lorraine Pascale's daughter Ella Balinska. (Source: imdb.com)
Lorraine Pascale married a Polish musician called Count Kaz Balinski-Jundzill in 1995. They were blessed with a daughter after a year of their marriage.
However, Lorraine has decided not to disclose any further information about her then-husband. The couple got divorced in 2000.
Divorcee Who Found Love Again: Jackie Johnson: Divorced With Husband, Dating Again?
The former model has a 1996 born daughter named Ella Balinska, who has already established herself as an actor and writer. Ella spends most of her time in Ireland, where her father also lives. The father and daughter are pretty close. Count Kaz was the one who taught Ella to drive and ride a motorcycle.
Lorraine's Story:
Lorraine was in her 20s when she got married. Lorraine sees marrying at such a young age as a gamble, but she is also glad that she had a child when she was young. With The Guardian in 2011, she said:
"I got married in my early 20s and then a year or two later had my daughter. I have a very close relationship with Ella, who is 14 now. I'm really happy that I had a child young. It's a nice way of doing it. It's unfortunate that my marriage didn't work out but I suppose getting married very young is a bit of a gamble."
Lorraine continued saying that she always followed her mother's principle of honesty while taking up the job of motherhood. Further, she didn't let her personal issues with her child's father to stop him from meeting his daughter. The baby father, who resides in Ireland, is an active presence in Ella's life.
What about her Boyfriend? Married?
After a long time, Lorraine found love with a music and film executive, Ged Doherty,  her longtime boyfriend who turned into her fiancé. The couple met for the first time in 2009 at London's Claridge's Hotel through their mutual friends. Soon enough, Lorraine introduced Ged to her teenage daughter who was 13 years old at that time. The couple dated for a long time, but unfortunately, their relationship ultimately went down.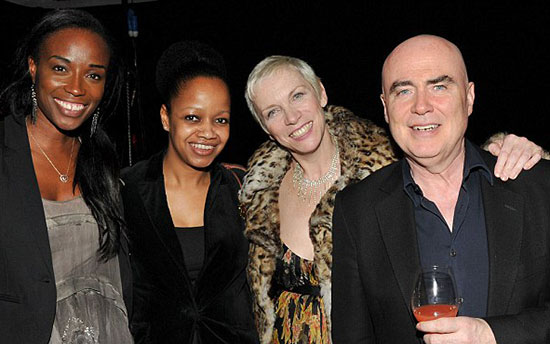 Lorraine Pascale (corner left) with her then-husband Ged Doherty (corner left) (Photo: dailymail.co.uk)
Before their split, the former chairperson, and chief executive of Sony Music, Ged, had offered Lorraine to move with him to Los Angeles. Sadly for Ged, she declined the offer, and they separated.
An insider told The Guardian that Ged wanted to give their relation a new path marrying her, but it could not happen. The insider also said,
'Ged is devastated about the break-up, but Lorraine just didn't feel the timing was right. They're both very cut up over it.'
Lorraine was at the peak of her career in Londen, so she could not take such a big move.
They say "third times the charm." Well, it looks like it's valid for Lorraine. In mid-2018, Lorraine came out with her new boyfriend, a  busi­ness­man Den­nis O'Brien.
'We met in the gym,' Lor­raine, tells me. 'We're both re­ally into fit­ness, and we both love food.'
Lorraine came public with her new boyfriend shortly after her de­but comes quickly af­ter her ex-hus­band, Count Kaz Balin­ski-Jundzill, got en­gaged with So­phie An­der­ton. Sophie is a for­mer 'It girl.'
Lorraine Pascale's Short Bio:
Lorraine Pascale was born on November 17, 1972, (age 43 years old), in England, UK. Her Caribbean-born parents gave Pascale up for adoption. She was just18 months old at the time. A white couple adopted Lorraine in Witney, Oxfordshire. They also had a son. 
When Lorraine was three, her adoptive parents divorced. She stayed with her mother. Lorraine became ill when she was seven years old and again went to foster care. Eventually, she went to her mother.
Another Successful Adopted Person: Matthew Jay Povich: Adopted
Although Lorraine knows who her biological parents are, and also know that her blood siblings live in London, she does not wish to get in contact with them. In an interview with The Guardian, she says,
I don't have any desire or need to find them. One family is enough.
At the age of 16, Naomi Campbell founder spotted her modeling. She is also the first black British model to be on the cover of American Elle.
In 2005, Lorraine took a diploma in a cookery course at Leith's School of Food and Wine.
She later joined the Culinary Arts at Thames Valley University and graduated with a first class degree in 2012. Even before graduating, Lorraine started presenting a bakery television program in 2011.
She also had her bakery, which she operated for about five years. Apart from modeling and cooking, Lorraine did interior design, car mechanics, hypnosis and other works.
She has been hosting her TV show on the BBC Channel called "Baking Made Easy" since 2011.