Moran Atias...immense aptitude and capability as an...seems she is still waiting for the...didn't end on that day, the separation came soon...Among others, the gorgeous model was also rumored to have dated Italian businessman...Moran Atias has reportedly amassed a fortune worth...are sure to love the new side she has displayed in the...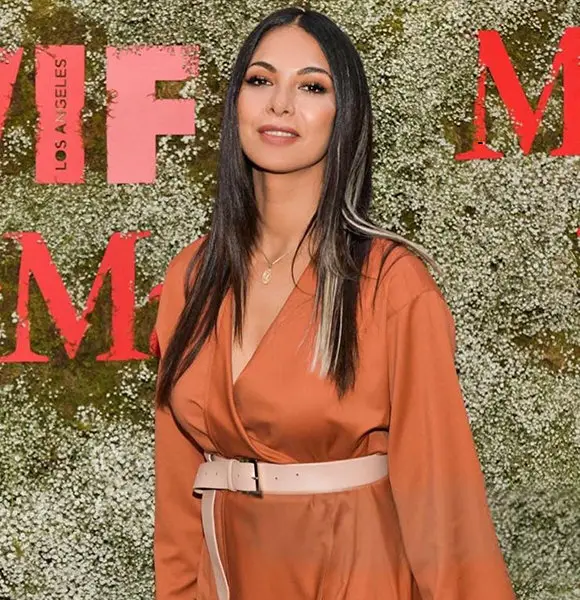 Best known for her work on the TV series Tyrant, model-actress & producer Moran Atias is a star in Hollywood. The former teenage star had started her career at the mere age of 15 appearing in the famous show, Out of Focus.
Moran has come a long way since then. As her experience and skills grew with age, Moran has shared her talent alongside famous actors including Liam Neeson and Olivia Wilde in the 2013 hit, Third Person.
Fluent in Hebrew, English, and Italian, she has showcased immense aptitude and capability as an actress throughout her career.
Past Dating Life, Married?
Moran has never hidden any information about her personal life - period. She remains single, unmarried, and also without a dating partner in 2019.
While it is hard to imagine the beautiful 38-year-old without a husband, it is the truth. Via an Instagram post on Valentine's Day 2019, the actress had shared a lengthy note to all the singles.
Single & Attractive:- Dakota Kai Boyfriend, Single, Net Worth, Ethnicity
Through the words she used, Moran made it clear that she was still looking for the love of her life. She even talked about not compromising and stated that she was still waiting for her Mr. Right.
Moran was previously in a romantic relationship with former Romanian footballer Adrian Mutu in 2003. However, the relationship didn't last more than two months.
Part of the reason why her dating life ended so soon could be the possible kissing mishap. After a magazine showed Moran kissing another man, her then-boyfriend had threatened to end their brewing romance.
Meanwhile, the actress had claimed innocence stating that the guy she kissed was only a friend. While the kissing incident didn't turn out to be the only cause of Moran's split with Adrian, it did play a significant part in the couple's breakup.
Among others, the gorgeous model was also rumored to have dated Italian businessman Flavio Briatore. However, she denied the allegation, claiming that Flavio was too old for him and that they were just good friends.
Info On Family And Nationality
Daughter of parents Mordechai Atias and Yael Atias, Moran was born on 9 April 1981 in Haifa, Israel. Her father and mother are of Jewish-Moroccan ethnicity.
Her family had moved to Israel in the 1950s and settled permanently in the middle eastern country. Also, a part of the family is her little sister, TV actress Shani Atias, who is roughly ten years younger than Moran.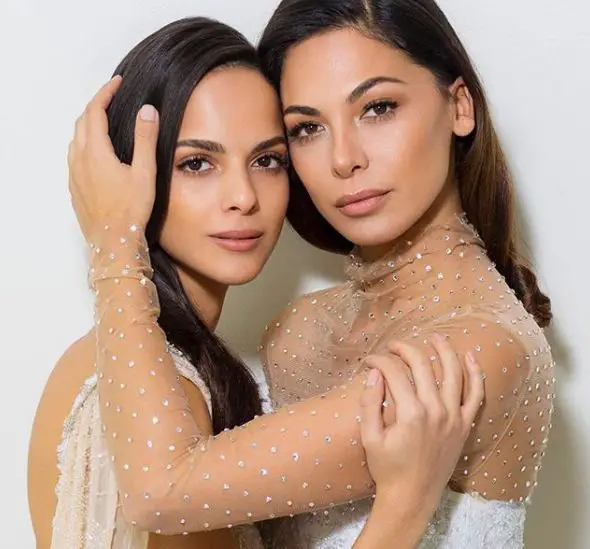 Moran Atias with baby sister Shani Atias in August 2018 (Photo: Moran Atias Instagram)
The two sisters also have a brother in the mix; however, not much is known about the unnamed brother.
Net Worth Info & Now
Moran Atias - height 5 feet 9 inches (1.75 m) -  has amassed a net worth of $4 million in total. With her history in the entertainment industry, it comes as no surprise that she has done well in terms of monetary assets.
Succesful Hollywood Actress :- Anna Camp Husband, Divorce, Family, Net Worth
With over 28 movies and TV shows to her acting credits, the actress is broadening her horizons with tougher roles. As of 2019, she plays the character of a Brooklyn mom named Ava Behzadi in the series, The Village.
While her previous works in shows like Tyrant and Crash were memorable in their rights, fans are praising her acting chops in the latest NBC show.