Anna Camp...after a few months of courtships, the two got...good friends and eventually...couple got engaged in...after their wedding...pursue a career in...has garnered a fortune worth...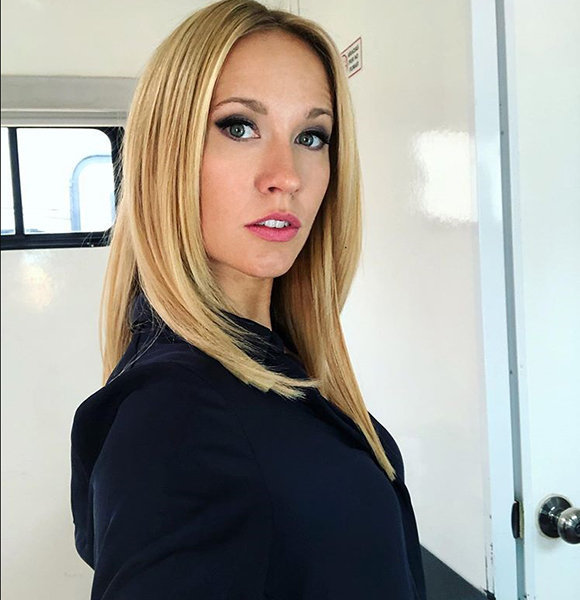 American actress Anna Camp has seen ups and downs in her personal life. Married twice, Anna has suffered considerable loss in the department of relationships.
Take a peek below to know what happened in her life; facts about her husband, wedding, and divorce.
First Husband: Michael Mosley
Anna and actor Michael Mosley started dating in February 2008. After a few months of courtships, the two got engaged in September 2008.
The lovers rang the wedding bells on 29 January 2010 in a beautiful ceremony. But, their good times came to an end after three years of marriage as the pair parted ways on January 2013.
You May Like :- Robbie Arnett Engaged, Fiance, Net Worth
Following the split, Michael filed for divorce citing irreconcilable differences on 23 April 2013.
Second Husband: Skylar Astin
Anna met Skylar Astin on the set of Pitch Perfect, where the two became good friends. The friendship eventually turned into a romantic relationship.
Thus, Anna began seeing co-star Skylar from June 2013. After nearing the three-year mark to their relationship, the couple got engaged in January 2016. The romantic duo then got married on 10 September 2016, in an outdoor wedding.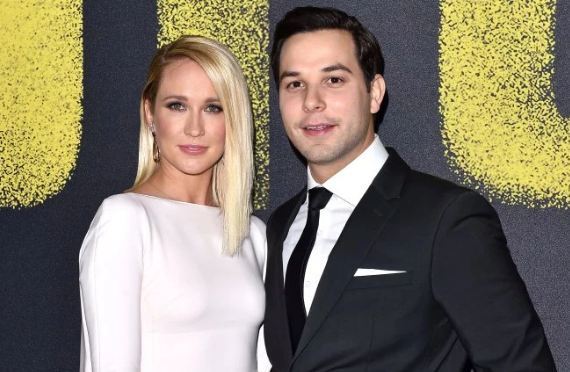 Anna Camp with husband Skylar Astin during the release of Pitch Perfect 3 in 2017 (Photo: usmagazine.com)
However, the relationship hit a roadblock, and the pair decided to separate, and the 36-year-old actress filed for divorce on 19 April 2019.
Though the news shocked many, Anna and her estranged husband maintained that the split was mutual and amicable, via a media statement.
The pair even decided to sell their Los Angeles home- bought in April 2013 after their wedding. In 2019, the ex-couple enlisted the property at a sum of $1.98 million.
Likewise, in August the same year, the former duo's divorce settlement was finalized, and their seperation became official. As per the agreement, the money they'll receive from the sale of the property will be distributed evenly between Anna and Skylar.
Post Divorce
The actress went through some undesirable emotions following the split. But, she remained vocal about her experience with the divorce and single status. It turns out, her liberating views on failed relationships can come in handy for those going through the same phase.
During the Television Critics Association 2019 summer press tour, the artist was honest about her status as a single women post-split. She was even quoted saying,
"It's a vulnerable place to be, but it's also very empowering. I feel really grounded. The decisions I've been making have been for the best.I've learned that you can go through a life change and remain positive and remain kind and friendly."
Although she has offically separated ways with her ex-husband Skylar, the two seem to possess no bad feelings for one another. Afterall, her short-lived marriage and the split must have undoubtedly given her a lot of time to contemplate on the relationship issue.
However, it's reassuring to know that the Pitch Perfect actress has managed to focus on the positive side of things. Since failed relationships can lead to certain anxiety and void, her well-wishers can take a lot away from her observations.
Early Life & Family
Anna was born as the daughter of bank executive father Thomas Sewell Camp and mother Dee Kornefay-a volunteer for the democratic party on 27 September 1982. She grew up in Columbia, South Carolina, alongside elder sister Saluda Camp.
At an early age, Anna attended the Meadowfield Elementary School. It was in second grade; she got first introduced to acting. Further, taking part in a Drug Abuse Resistance Education production in her youth solidified her interest in acting.
Anna graduated from the University of California School of the Arts in 2004. With a Fine Arts degree in hand, she later moved to New York City to pursue a career in acting.
Net Worth Info
Leading actress renowned for her role in the Pitch Perfect series and the dark fantasy horror series True Blood, Anna has risen to stardom.
Pitch Perfect Co-Star:- Anna Kendrick Married, Boyfriend, Parents, Siblings
The star has a total of 60 acting credit to date. With Anna's history of acting in movies and TV show's over the past decade, Anna has garnered a fortune worth $3 million.
As of 2019, the American actress- standing at the height of 5 feet 5 inches (1.65 m) - is all set to play new roles on shows and films. Her upcoming projects are The Lovebirds, The Wedding Year, Here Awhile, Graceland and Perfect Harmony.