Entertainment
Mother of Two, Christina Park's Mysterious Husband: Who is He? Plus, Her Married and Family Life
For people who watch Fox5, they may easily recognize her as she is pretty famous in her field of journalism. We are talking about Christina Park. We do not know if you noticed or not but she seems to have a very secret personal life.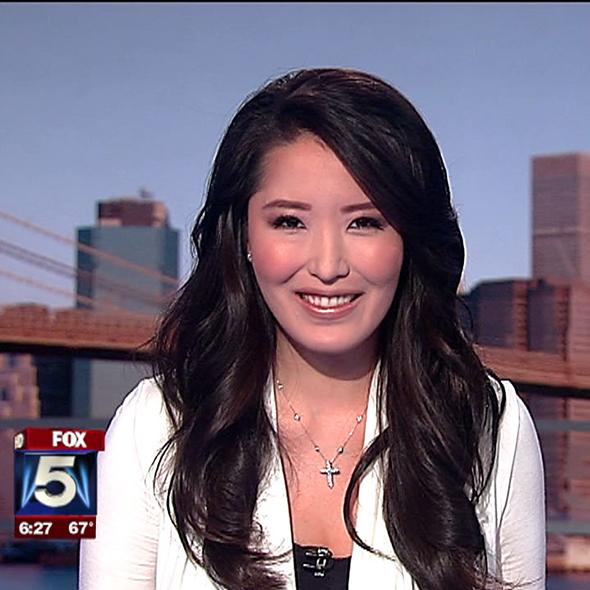 Christina Park isn't just known for her exotic feature and subtle looks, it is her smooth anchoring style and on time news reporting in Fox 5 that made her popular in the world of the broadcast industry.
Beyond her professional life, however, the journalist has kept her personal life as simple as she is. She joyously lives her married life with her husband with whom she shares two beautiful children.
Read below to know more about her!
Married To Husband: Park Shares A Family Of Four!
Christina Park has kept her private life as low key as it is possible. Being inactive in most of the social media about her love life, she has left meager information about her husband and kids.
More Stories About Fox 5 Crews: FOX 5 Mike Woods Fights Cancer, Gay Rumors Swirls - Personal Life Facts
But to what has been reported by The Knot, Christina Park tied the knot with her husband Daniel Kim on 10 August 2013.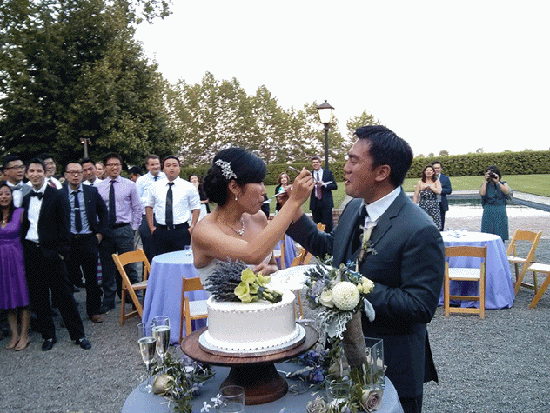 Christina with her husband sharing a spoon full of cake together at their wedding (Photo: plus.google.com)
No further information like Daniel's profession or any other information is disclosed.
Despite the trials of keeping her lover's detail off key, she sometimes keeps updating tweets about her husband. 
Apart from everything, the couple is blessed with two children who complete their family.
Similar Stories: Anna Gilligan And Her Boyfriend-Turned-Husband Steve Lacy. Married in October 2015, Any Plans of Having Children?
As Park is a working mother with children that are still in their toddler age, she says it's pretty challenging to raise kids, especially in a city like New York.
Here is a picture of the Mother and her Children/Kids: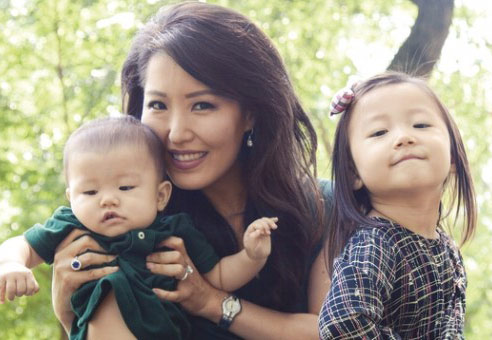 Christina with her two kids (Photo: liverampup.com) 
Christina Park's Short Bio:
A lady who started off as a medical student, gaining a degree in Neuroscience from the University of Pennsylvania, later embarked on her true calling as a journalist after entering CNN as it's medical and health producer in the year 1999.
Ever since that swift turning in her life, she has successfully maintained a career in journalism.
Read More: Former Fox 5's Amanda Davis Life Too Messy To Have A Married Life With Husband In It? All Of Her Struggles Revealed
Born to a Korean Family, Christina Park then became one of the popular reporters starting her journalistic journey from KPRC in Houston. After a week's experience, she moved on to CNN in 1999. 
Christina then finally headed her way to Fox 5, where she has been reporting the prime time news of 6 and 10 p.m. It was reported that she joined Fox 5 in August 2007, and has been earning her fortune from there till date.