Entertainment
FOX 5 Mike Woods Fights Cancer, Gay Rumors Swirls - Personal Life Facts
Mike Woods is an American journalist working for Fox 5 as... he had to put brakes to his career after being diagnosed with prostate cancer on...The meteorologist, post his surgery...he has also dealt with gay rumors after...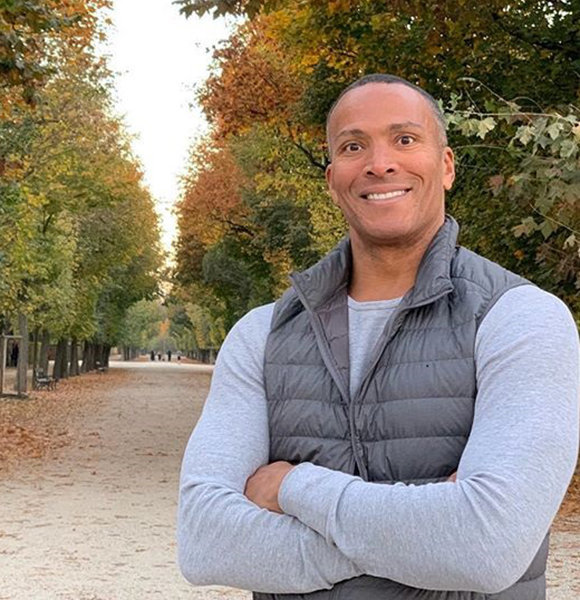 How interesting would life be if one can forecast life events just like a meteorologist forecasts the weather? At least, Mike Woods would have some prior information about his cancer.
A meteorologist, most commonly known as a weather forecaster, Mike Woods is a synonymous figure to Fox 5 weather forecasts. Serving in the channel for almost two decades, Mike has been a prominent figure in the channel. However, his career has hit a sudden brake post his traumatic cancer diagnosis.
Despite his health struggle, the FOX 5 news reporter has an outstanding physique to flaunt. And the consequences of the physique comes in the form of both men and women fan followings.
Fox 5 Star Battles Cancer At Age 50
Fitness enthusiast, Mike Woods has a physique to die for. However, despite his love for workouts and a proper diet structure, he was caught in the grasps of cancer. The WNYW star shocked his viewers post his cancer announcement live on air on 8 May 2018.
Don't Miss: WWE Star Roman Reigns Reveals Cancer Battle; How Serious Is It?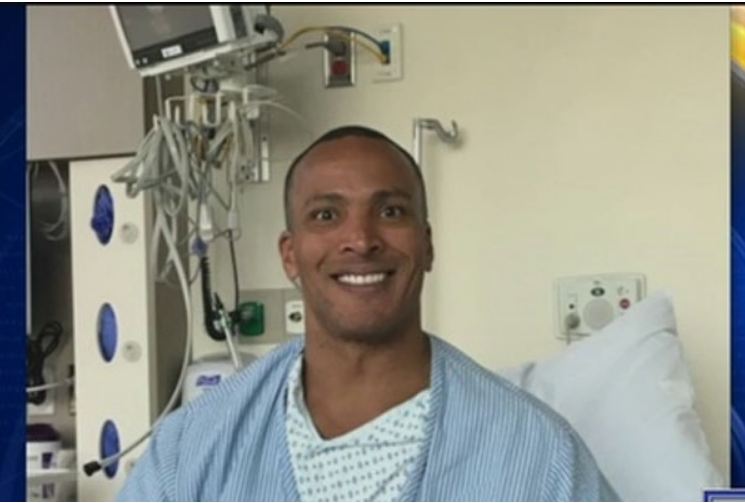 Mike Woods post his surgery for prostate cancer. (Photo: medium.com)
"In going through this whole process. I realized it is going to be very important for me to not only go through this myself but also to share my story."
In a video with Dr. Oz., Mike further discussed his diagnosis of prostate cancer. He revealed a surprising fact about how his grandfather, father, and uncle all had suffered through prostate cancer and passed away after their surgery.
Although, Dr. Oz had some reassuring words for Mike.
"That's probably most shocking. You're a stud, you're hit, you don't have the typical risk factors."
However, soon after his announcement, Mike underwent surgery at the Memorial Sloan Kettering on 9 May 2018. Following his ongoing battle with prostate cancer, Mike has taken some time off work as he continues to recover from his surgery.
You May Also Like: What Is Bodybuilder Ronnie Coleman Age 54 Doing Now? Surgery Talks
Mike, with his long family history of cancer, has seen some extremely emotional times with his parents and grandparents passing away from the disease. This has thus inspired Mike for his charity works, where he has collected funds in excess of $10,000 for Leukemia and Lymphoma society through a charity program.
Dating Co-anchor Or Gay?; Bio Reveals Salary And Net Worth
The handsome hunk, Mike has featured on several magazines for his outstanding body including Muscle and Fitness magazine. This inclusion of his on the list has thus not gone unnoticed. After joining Fox 5 NY in June 2001, he has made a fan following of his own in his long career.
However, the fan following has not necessarily been all ladies. There have been some rumors regarding Mike's sexual preference after he has been rumored to be spotted on some gay bars. Although, there has been no confirmation by Mike about these rumors.
Apart from his gay rumors, Mike is also rumored to be involved in a romantic relationship with his FOX 5 co-anchor, Ines Rosales. The duo has been spotted together on several occasions including various public events, and their enactment of the kiss-cam situation acted as fuel to the fire.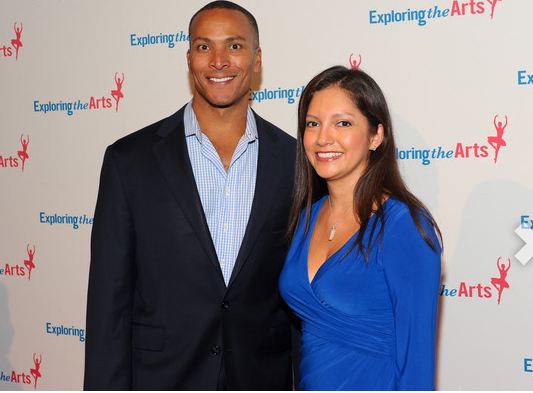 Mike Woods alongside his Fox 5 colleague Ines Rosales. (Photo: zimbio.com)
An accomplished triathlete, Mike in his two-decade-long journalism career has won several awards to justify his outstanding work. His career highlight comes in the form of his 72-hour long covering of Irene Hurricane.
See Also: Former Fox 5's Amanda Davis Life Too Messy To Have A Married Life With Husband In It? All Of Her Struggles Revealed
Woods, following his 17 years at Fox 5 has bagged in some huge salary returns. With his salary figure ranging around $94k per annum, Mike, thankful to his career longevity, has been able to accumulate a net worth of $2 million.