Entertainment
Is The Musician Andrew Featherston A Married Man Or Is He Still In a Dating Spree?
Music is the best way to express your feeling, isn't it? Every musician couldn't help themselves from expressing their feeling through music. But what's with Indie rocker Andrew Featherston. Is he in love or something? Well! It seems that  Andrew has a girlfriend. So, in our story today we will talk more about his girlfriend.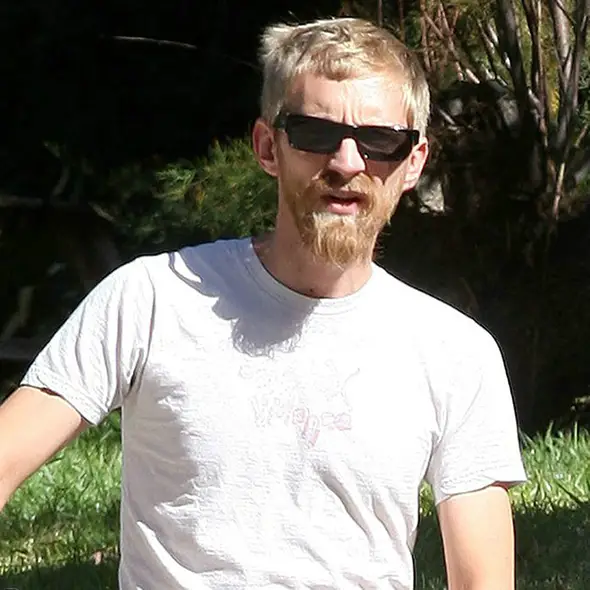 Much-heard name in the music field, Andrew Featherston is famous for dating the Canadian actress, Sandra Oh. 
But the million dollar question strikes in Andrew's dating life whether he got married to the beautiful actress or not. 
So, today we will cover whether  Andrew Featherston was successful enough to turn 'Grey's Anatomy' star into his wife or not. 
Andrew Featherston's Dating History With Actress Girlfriend
The percussionist in the Indie band 'The Hereafter' started dating Sandra Oh since 2007. Andrew was repeatedly clicked with the beautiful Canadian actress, Sandra Oh time and again, enjoying Sandra's company. 
Though neither Andrew nor Sandra Oh have given word regarding their dating affairs, the duo was clicked together by the media. 
Discover:- Is Hope Hicks Married? Or Still Having An Affair With Boyfriend? Here's Answer
In October 2007 the pair was spotted together on the streets of Los Feliz enjoying the outdoors. Andrew was seen being a helpful boyfriend who wheeled his then-girlfriend, Sandra's mountain bike as they strolled down the path.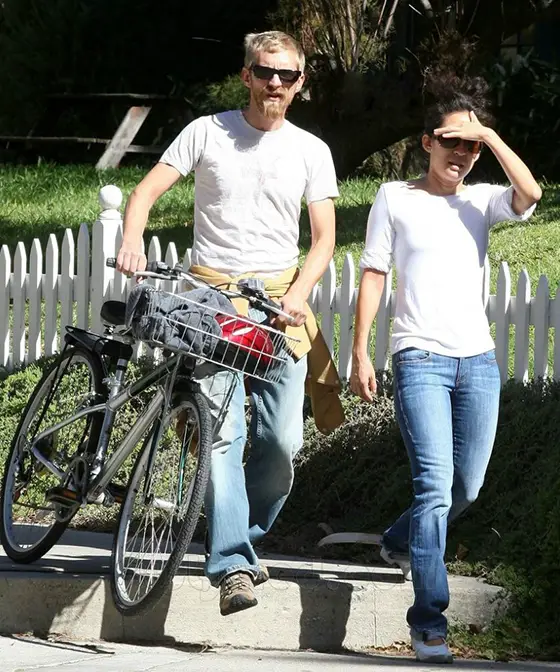 Andrew and Sandra Oh wheeling mountain bike; enjoying each others company in 2007 (Photo: justjared.com)
Not only that the duo also shared the breakfast moments together which was also captured by the media. Both Andrew and Sandra Oh was spotted after the duo had breakfast in Los Feliz, California.
The duo was captured in the media only in 2007 and 2008 and remained silent then after. Neither the photos nor rumors were found after 2008 which can further pinpoint the dating life of Andrew and Sandra.
Andrew has maintained a low-key profile after dating Sandra Oh which also brought the speculations of  Andrew being a gay.  However, Andrew has not officially come out as a gay and his relationship with Sandra Oh might claim the gay rumors false. 
Read Also:- Hannah Gadsby Partner Talks Beside Stand Up & Weight Loss | All Revealed
As for Sandra Oh, Andrew was not her first relationship as she was previously married to Alexander Payne in 2003, which was officially ended on 22 December 2007. Andrew was spotted with Payne's ex-wife in 2007 just the week after the finalization of her divorce with the American writer/director, Alexander Payne. 
Married!:- Is Sandra His Wife For Real?
As per Metro.co.uk, Andrew and his longterm girlfriend have been married for almost a decade now.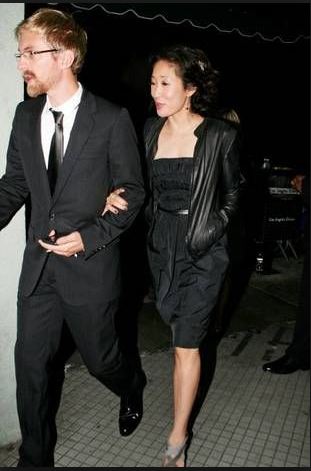 Draped in black Andrew and his alleged wife leaving an event (Photo:- whosdatedwho.com)
The September 2018 article on Andrew's alleged wife by the famed news outlet claimed that the pair had tied the knots back in 2007. Neither Andrew nor Sandra - who became the first Asian woman to be nominated for Emmys for Best Lead Actress category in 2018 - have commented on the report yet.
If the story about their marriage is true, it would certainly create an uproar among their fans. Nothing on Andrew nor his alleged wife's social media platform suggests that the pair had eloped 11 years ago.
You May Also Like:- Allegedly Gay, David Muir Not Yet Dating a Girlfriend? or Married to a Beautiful Wife? Rumored Boyfriend Gio Married in 2016
Interestingly enough, the pair is yet to be seen in a public setting together after the big reveal by Metro. Sandra's usually accompanied by her mother and father to the award ceremonies.
Andrew Featherston's Wiki-Like-Bio
Andrew Featherston was born in California, U.S. He is professionally the percussionist in the independent indie band 'The Hereafter.' He was the former member of the confrontational art-rock band Candybox Violence. 
Not only that the Indie rocker has showcased his singing skills for the audience. Besides, the multitalented figure is also excellent in building musical instruments which tell music is the ultimate passion of Andrew. 
Moving back to the private life of Andrew, it seems that he has a tight-lipped as he hasn't revealed much about his personal life, so far.