Entertainment
Hannah Gadsby Partner Talks Beside Stand Up & Weight Loss | All Revealed
Hannah Gadsby is an Australian comedian who won the award of... the writer and performer of the hit Netflix act ...she is open about her sexuality and the fact that she is a...she is currently said to be involved with..the main inspiration behind her jokes are...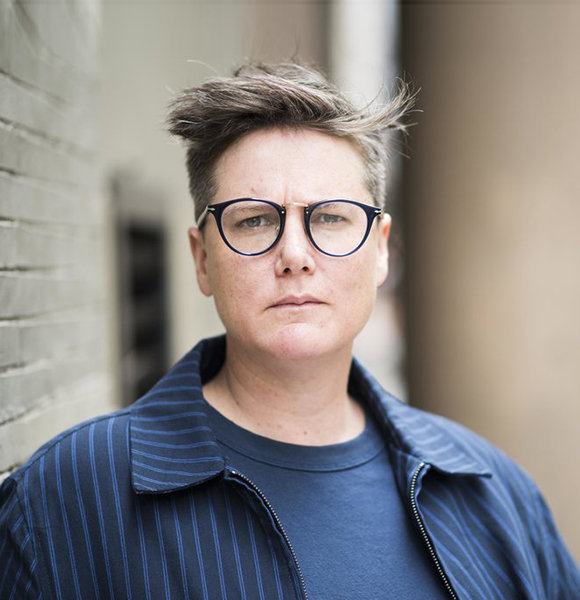 Quick Information
Net Worth

Not Disclosed

Official Site

http://hannahgadsby.com.au/

Lesbian

Yes

Siblings

4

Eye Color

Blue

Hair

Short

College

Launceston College, University of Tasmania, Australian National University

High School

Smithton High School

Career

2006–present

Date of Birth Jan 12, 1978
Dating/Affair

N/A

Relationship Status

Single

Parents

Kay Gadsby

Ethnicity/Race

White

Zodiac Sign

Capricorn

Profession

Comedian

Nationality

Australian
Hannah Gadsby, with her outrageous courage, continues to make self-deprecating jokes to ensure that her audience has a nice time. Fearless about the world's opinion, the 'Nanette' star is open about her sexuality and has no problem whatsoever about the world's opinion regarding her tomboyish looks or overweight figure.
Openly lesbian, Hannah has successfully managed to use her sexuality in her stand up routines over the years as a form of humor. However, despite some hopes, the star still struggles to find the right partner who can laugh along with her at those jokes.
Growing up in an Australian family with her parents, Hannah constantly recalls various anecdotes about her childhood in her stand-up acts. The star, therefore, has her family to thank today as various stories of her childhood mishaps and her life growing up as the youngest of five children have helped her become one of the most famous stand-up comedians today.
Partner Talks At Age 40
Hannah, fearless about the world's opinion, has been open regarding her sexuality--a lesbian. She has even managed to center her sexuality as the theme of some of her stand up acts.
You May Also Like: Tracy Grimshaw Speculated Lesbian Reveals Partner Details!
Her recent stand-up act Nanette highlights the LGBTQ issues through her self-depreciating comedy and focuses primarily on her coming out journey.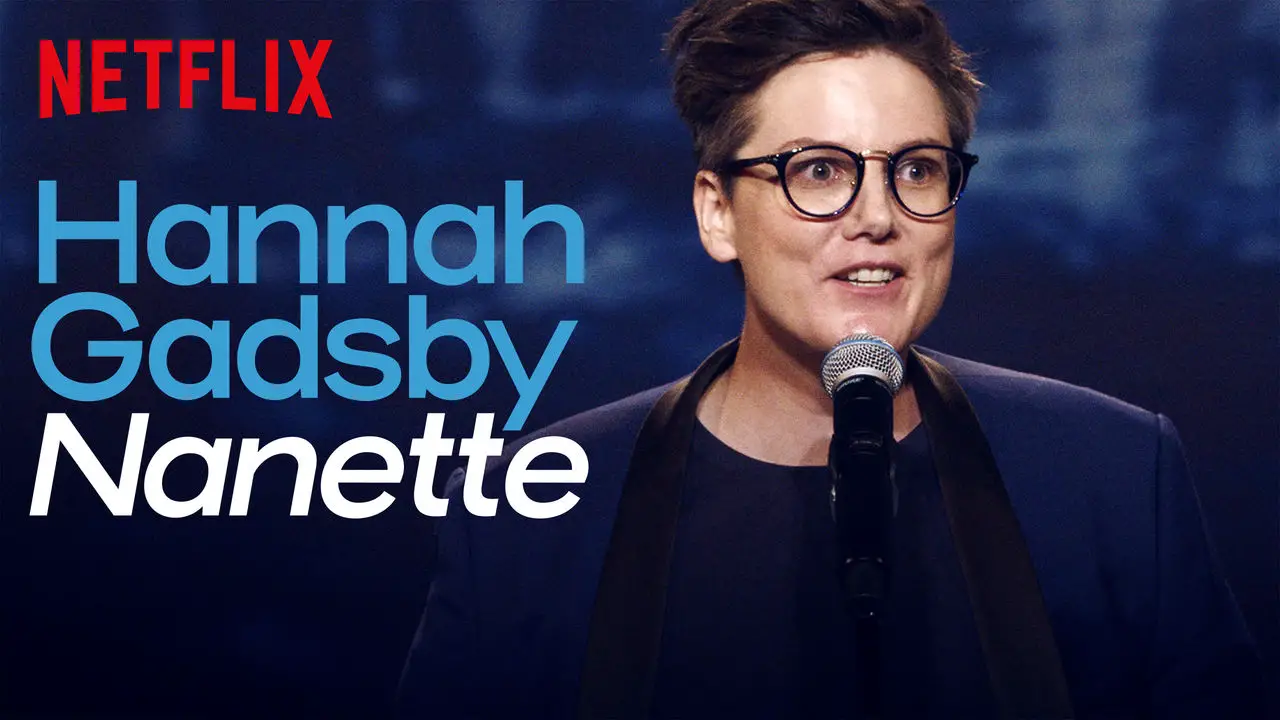 Hannah Gadsby performing her hit act, Nanette. (Photo: culture.affinitymagazine.us)
The star hasn't been fearful whatsoever expressing her love to her partners as well. Her social media account is littered with mentions and anecdotes about her girlfriend and partner.
The first of those tweets came on 19 September 2014 where she revealed that she supported the Northern Melbourners just because her mother and her partner supported them,
"My mum and my girlfriend are north melbourne supporters.  these two women love me more than anyone in the world. GO SWANS! @sydneyswans"
She was again found mentioning her girlfriend on a tweet she made on 25 November 2014,
"Um. hi? My girlfriend is pretty. Pretty funny. love from hannah x"
However, times have changed since 2014. Two years later in an interview with Timeout in March 2016, the comedian revealed the news regarding her split while mentioning her preference of living alone.
"I got to the end of the Festival last year and I'd just broken up with my girlfriend and thought, 'I can't keep this cycle going, I need to change things up.' Previously, I'd continue to travel – three or four months in the UK. But I've stopped and it's really quite lovely."
The star has since then focused her attention in her professional career delivering one hit after another, and has managed to keep her personal life low-key.
Stand Up Acts Inspired By Parents Now Coming To An End?
The star comedian does not hold back from using her childhood memories as a source of jokes in her acts. Much of the humor of the winner of the Edinburgh Fringe Festival is derived from her parents and her time growing up.
See Also: Comedian Steve Byrne Secret Wedding To Wife; Stand Up Comedian Details
The 40-year-old star's mother, in particular, has inspired much of her comedy works. She has revealed various incidents and anecdotes with her mother in her stand up acts throughout the years.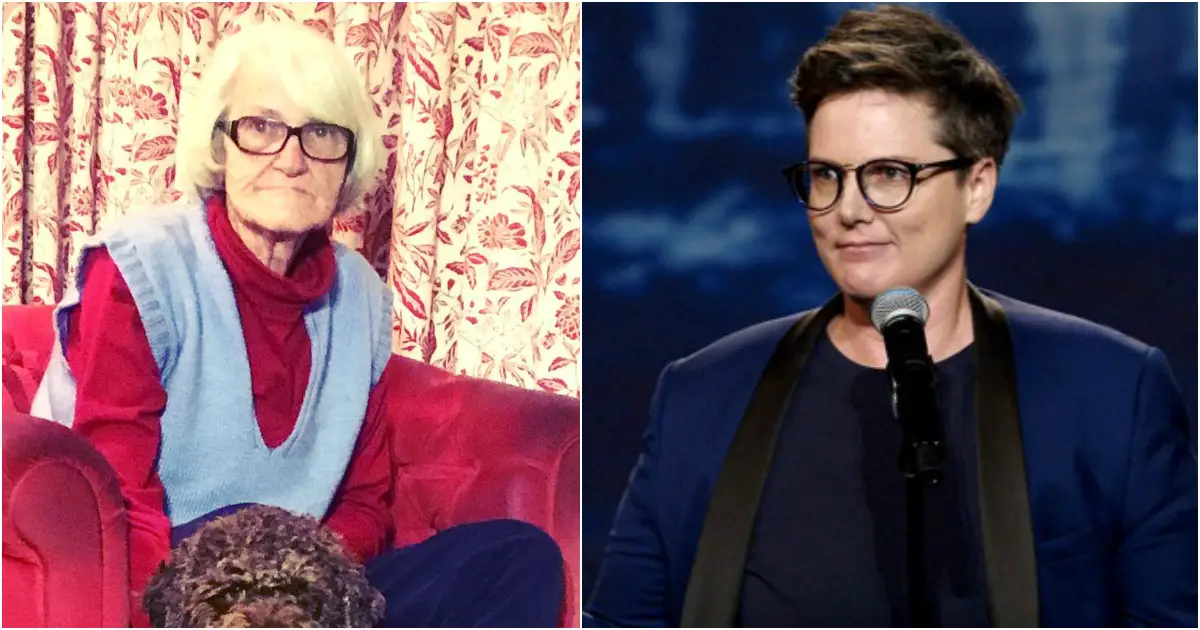 Hannah Gadsby's mum, the source behind many of her jokes. (Photo: mamamia.com.au)
Talking about her mother's dubious underwear choice for her daughter at a young age, Hannah, in one of her acts, revealed:
"My first bra was just a very high pair of pants"
She has also used her mother's hilarious response after she came out as a lesbian,
"Well, what if I told you I was a murderer?"
And her self-styled humor based mainly on her depreciation seemed to be hitting the right notes as she started making a name for herself in the comedy scene. Moreover, she has never been one to shy away from talking about body positivity and openly calls herself 'fat.' 
Despite labeling herself a fat, she has never ever given a thought on weight loss and believes in living as who you are. Not the one to shy away from making outrageous claims about herself she tweeted in February 2017 that she had missed on making Cosmopolitan's list of Top 50 Women just because she did not go through a weight loss campaign. 
Writing on her wall about being fat, she posted;
"Do you think it's because I'm fat or not straight enough looking that I missed out on the cosmopolitan top 50 "
The fun-filled ride with Hannah, however, seemed to be coming to an end when she announced that she would be leaving comedy.
The award-winning comedian's newest Netflix special Nanette, not only brought fits of laughter among the audiences but also left them with a tinge of sadness. Because, she announced that she would be bringing an abrupt end to her career after 'Nanette', adding she would no longer be entertaining her crowds with her self-deprecating humor.
"I built a career out of self-deprecating humor and I simply will not do that anymore, not to myself or anybody who identifies with me."
But Hannah brought breathe back to her fans when she revealed on The Tonight Show Starring Jimmy Fallon in 2018 that she won't be quitting after all because of the immense success on Nanette.
"If I quit, I'm an idiot now,If the show had gone as badly as I'd planned, it would have worked, but now I'm left with a choice: I'll either be an idiot or a hypocrite. I'll be a hypocrite."
Having commanded a huge salary for her special Nanette with Netflix, she is set to add more to her net worth as she is trying her hands on writing. Yeah, the multiple award-winning comedian is all set to come out with her memoir inspired by Nanette in 2019. 
Don't miss: Comedian Cocoa Brown Doesn't Need Husband! Opens Up On Family & Weight Loss
So, with her career not ending any time soon, Hannah is the toast of the town and needs to be savored.  She is to be relished as she continues to entertain the world with her unmatched humor and never seen before wittiness and is on a mission to reach an unprecedented career height. 
Who knows, when she drops another bombshell of retirement, again!