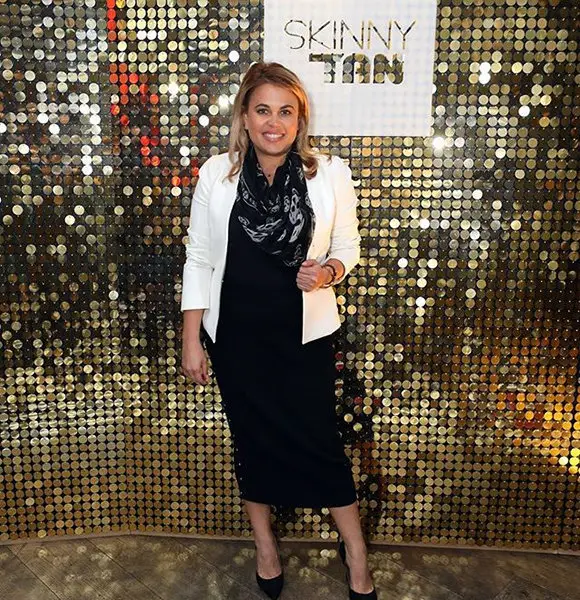 Reality shows and controversies go hand in hand. One such celeb from the reality TV world is Nadia Essex. She catapulted to fame with her entry as a love guru in the 2016 season of Celebs Go Dating.
However, Nadia's run on the show was shortlived after she was fired from the popular British show in 2018. The reason behind her dismissal was somewhat controversial behind the scene drama.
In 2018, it was revealed that Nadia had set up fake social media accounts to troll her fellow love guru, Eden Blackman. As of now, the drama has gone outside of court as the reality star has sued Eden and the Celebs Go Dating's producers for her unfair dismissal. 
Relationship Scoop
Ironically, the love guru hasn't been able to find a stable relationship. It is true, Nadia has so far been unsuccessful in love. However, her romantic escapades are one for the books. 
According to Nadia, she has dated 100 millionaires in her dating life. And, some of her suitors have taken her to the most beautiful dates. But, she has had bad experiences too. 
As for the best dates, some of the reality star's suitors treated her with expensive gifts like Jimmy Choo and Christian Louboutin shoes. Also, she has been treated like a queen and flown to exotic locations like New York, Rome, and Paris for dates. 
Celeb Go Dating Star:- Melody Thornton Seeking Relationship! Joining 'Celebs Go Dating' To Start Dating And Have A Boyfriend
In terms of bad dates, Nadia once walked into a room to find a guy with two other partners and left the room immediately. 
With good and bad experiences throughout her dating history, the reality star is determined to land a millionaire boyfriend. And, eventually, get married and turn him into her husband. However, she is yet to find the millionaire of her dreams. 
Given the candid insight into her dating life, Nadia has often been termed as a gold digger. However, she denies the accusations and believes there is no wrong in looking for a well-settled man. 
Funnily enough, not a single name of her dates is out in public. But, in 2019, Nadia revealed that she loved the Love Island fame, Mike Thalassitis.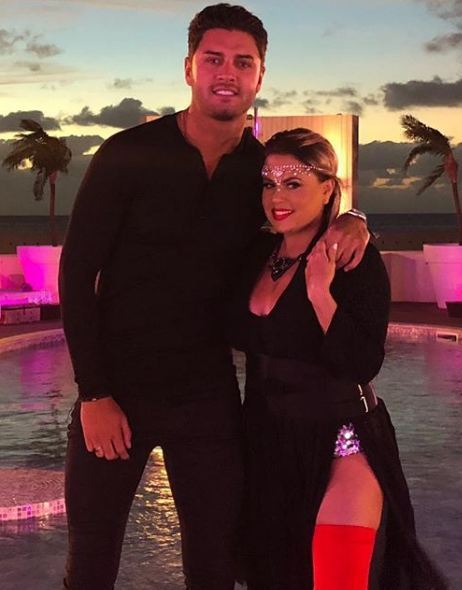 Nadia Essex with rumored boyfriend, Mike Thalassitis (Photo: Nadia Essex's Instagram)
Her heartfelt revelation came after Mike died from suicide in 2019. It is unclear if they were romantically involved in the past. 
Shockingly, after Mike's death, his secret girlfriend, Ellie O'Donnell opened up about their affair. 
Parents Info 
Nadia had a tough childhood. Her father lost money in business, and the failure eventually led to the reality star's parents' divorce. 
Post the divorce, Nadia's homemaker mother depended upon benefits to raise four children, including Nadia and her three brothers. 
After the childhood struggle, the reality star had to go through another tough situation when her father died. According to Nadia, her father last worked at Wimbledon theatre before his death. 
Net Worth, Age 
Nadia started her career working in marketing and later became a relationship expert via her romantic experiences. With her bio as a love expert, the 37-year-old appeared in TV shows namely, Loose Women and Good Morning Britain. 
Finally, her big break came when she landed in Celebs Go Dating. It seemed that the celeb of height 4 feet 11 inches (1.49 m), packed in a decent net worth from the show. 
However, according to Naida, she was paid around $500 in three months when she was on the show. And, given the meager salary, she couldn't even pay her rent.