Tokyo Vanity turned 24 years of age on...Owns a net worth of...Born with the real name...Shot to fame with her song Best Friend in...Celebrates her birthday on...Holds height and weight of...Began dating boyfriend in...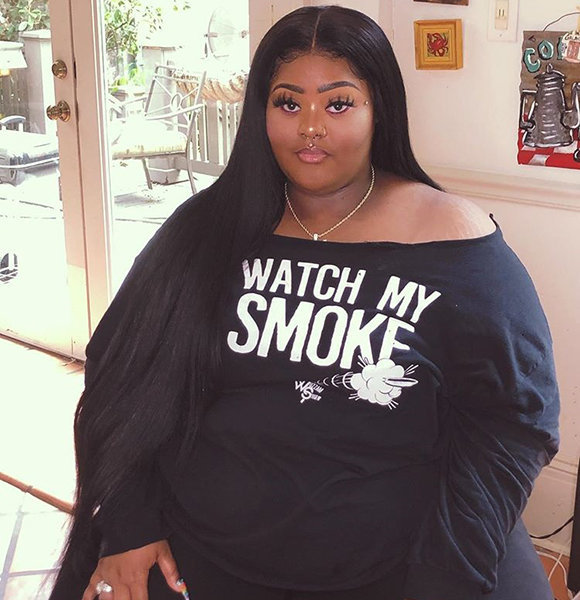 Instagram sensation Tokyo Vanity is a potent example of the power of social media. Skyrocketing to international fame with the viral hit "That's My Best Friend," the New Orleans, Louisiana-native used the internet fame to jumpstart her reality star career.
Making her reality TV debut in 2018 with Love & Hip Hop: Atlanta, Tokyo quickly transformed into a fan favorite. Whether it's her on-screen squabble with fellow castmates or her stance on virginity and body positivity, she exuded star quality.
Read along to get an insight into Tokyo's life!
Height, Best Friend & Net Worth
A graduate of Huntington High School in Shreveport, Louisiana, Tokyo became a household name with the 2015 song "That's My Best Friend." Accusing Young Thug of copying the concept of the very record later for his 2015 smash hit "Best Friend," she threatened to sue the Lifestyle rapper.
Another Viral Sensation:- Lil Nas X Net Worth, Gay, Girlfriend, Family
Cashing in on her social media popularity, the Instagram star-turned-reality star of five feet and nine inches (1.75m) height joined Love & Hip Hop Atlanta crew in 2018. At age 23, she became the franchise's youngest star.
Throughout her stint at the reality series, Tokyo's story arc revolved around her struggles with weight loss. Tired of the drama and the negativity, she announced her exit from the show in June 2019 after two seasons.
Although there lacks a certain sum to pinpoint her net worth, Tokyo is probably a multi-millionaire by now. Her musical excursions, coupled with a burgeoning career in photography, should further Tokyo's net wealth.
Pregnant, Baby & Boyfriend
Tokyo's interest in music might have led up to her romance with rapper boyfriend, Jayy. The fans first insight into the duo's love in 2019 when the reality star began flaunting her man on Instagram.
Tokyo Vanity with boyfriend Jayy circa July 2019 (Photo:- Tokyo Vanity's Instagram)
Previously, the Love & Hip Hop sensation shared romantic ties with aspiring rapper Ferrari. Before Ferrari, she was in a relationship with Tabius Tate. Tabius allegedly cheated on her with his ex-girlfriend.
In 2019, reports began to circulate that Tokyo was expecting a baby. Media outlets had mistaken her for her fellow Love & Hip Hop co-star Tokyo Jetz, who had opened about being pregnant at the time.
Age, Real Name & Birthday
Born in 1994 in New Orleans, Louisana, Tokyo is a Libra by birth sign. She celebrates her birthday on 28th September every year - the same day as social media star Olivia Jade and YouTuber Rebecca Zamolo.
Get To Know Rebecca:- Rebecca Zamolo Age, Real Name, Wedding, Husband
Now aged 24, Tokyo doesn't like the idea of the world knowing her real name. In the 2019 VH1 interview, she cited privacy and safety reasons for not sharing her legal name.