Nancy Giles is an actress and writer, known mostly for her work in True Crime (1999), Working Girl (1988) and Big (1988)...She lost her mother to ovarian cancer...lost her father in 2009...Nancy is still single, maybe because she has a fear that she can't get over if she lost the one she loved...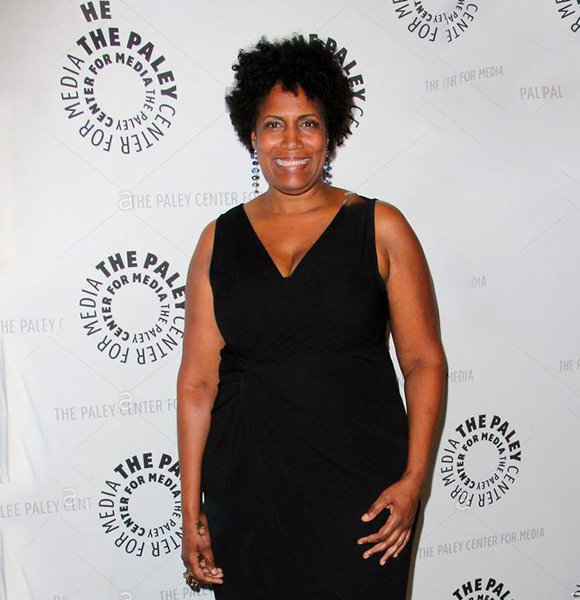 Nancy Giles is a voice actress, actress, and writer, known mostly for her work in True Crime, Working Girl and Big. Many might not recognize her when they see her on the streets or the telly; however, her voice is her identity.
She has done voiceovers in commercials for over a decade.
Nancy Giles Bio-Like-Wiki
Nancy, age 58, was born on 17 July 1960 in New York City, New York, USA. Her biography implies that her ethnicity is Afro-American. Also, she is tall for an average American with a height of 6 feet 1 inch (1.85 m).
The actress pursued her education far from home: She attended Oberlin College in Ohio, majoring in Creative Writing.
On Family; Married To Husband? 
Nancy cherishes family moments. Probably because she hails from a big family: She is one of the seven children her parents had.
Not many details on her parents are public knowledge, but Nancy reveals a few details here and there on her blogs and social media.
You May Also Like:- Comedian Cocoa Brown Doesn't Need Husband! 
On an article posted on CBS News on 13 May 2012, Nancy disclosed that her mother, Dorothy Aileen was an artist and a teacher. She had organized an exhibit/celebration of her mother's life and work when her mother was in the hospital because of ovarian cancer.
Sadly, her mother died six weeks later.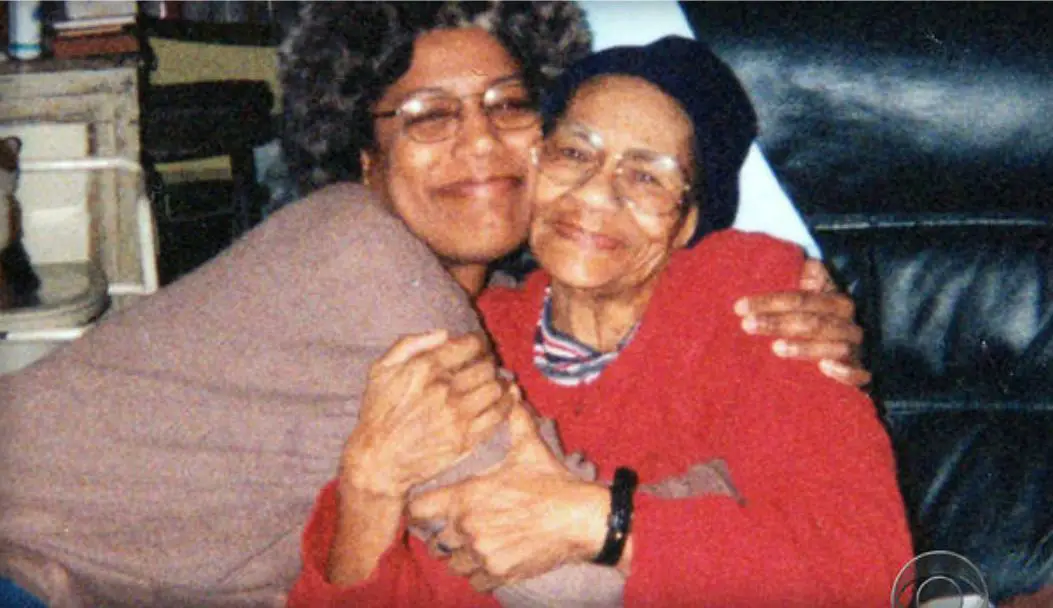 Nancy Giles and her mother (Photo: CBSNews.com)
On another Twitter post of 16 April 2012, Nancy replied to a tweet saying that she lost her father, Thomas Jefferson Giles in 2009. She also mentioned that she was still brokenhearted and not gotten over it.
While family values and love rest in one part of her life, Nancy remains unmarried at the other side.
However, being a woman over half a century old, Nancy, certainly, must have been a relationship or two. For speculation, there is a tweet by Nancy on 19 Sep 2011, of a conversation with a truck driver. She mentioned that when asked if she was married, Nancy made up a fake boyfriend story to avoid hurt feelings.
Probably, she was married to a partner at some point in life and something happened that broke her heart?
Nancy Giles' Net Worth
Nancy has a long-running career. She first started her career in 1984, as a member of the Second City Touring Company.
Then, she worked as the announcer and sometimes co-host of Fox After Breakfast.
She also had her fair share on the screen. She starred on ABC's China Beach as GI Frankie Bunsen for three seasons and Delta as waitress Connie. Her most notable work as of yet that reached millions is her voiceovers for the New York Times' TV commercials from the 1990s - early 2000s.
Similar:- Ian McShane Wife, Family, Net Worth
The 58-year-old hasnt slow down as of now. She is a contributor to CBS News Sunday Morning. She hosts "The Mosquito" her monthly variety show with stand-ups, sit-downs, and music at the Dixon Place Lounge.
She even hosted 2019's Theatre Women Awards at The Sheen Center for Thought & Culture.
With a career spanning over three decades, Nancy has gathered quite a bit of name for herself. Alongside the fame and the respect, she has successfully accumulated an estimated net worth of $5 million.