Entertainment
Natalie Achonwa Boyfriend, Married, Parents, Salary
Natalie Achonwa is one of the brightest shining lights for Women basketball as... is now coming into the 2019 WNBA season with a career-best season where she stared 34 games and completed six double-doubles making her only the fourth player in...dedicates her professional life in basketball she is personally commited to longtime boyfriend/fiance...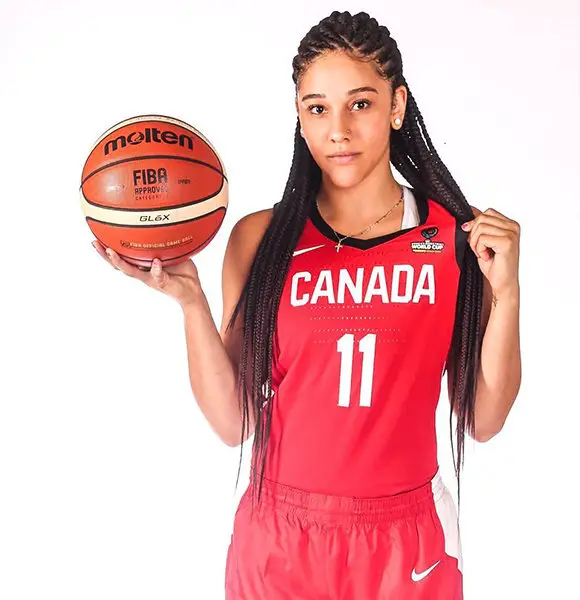 In a society obsessed with men's basketball, Natalie Achonwa has emerged as one of the brightest shining lights for women basketball.
The Norte Dame center rewrote history when her University team won 32-0 in one of the games of her regular season, which is the best in history. Then onwards there was no stopping the Candian.
Picked ninth overall in the 2014 WNBA Draft by Indiana Fever in 2014, Natalie gave her career-best season in 2019. In the season, she started 34 games and completed six double-doubles making her only the fourth player in the club's history to do so.
Married To Husband Or Dating Boyfriend?
Natalie is a dedicated person both on and off the field. While she dedicates her professional life in basketball, she is personally commited to longtime boyfriend/fiance Mario.
Grab A Look At:- Jordan Connor Dating, Engaged, Fiancee, Net Worth
Although the couple has not officially revealed the dates of their meeting, the duo is reportedly dating for a while now.
While the WNBA star and her partner don't appear in public often, they are always together wherever Natalie is called up for a couple interview.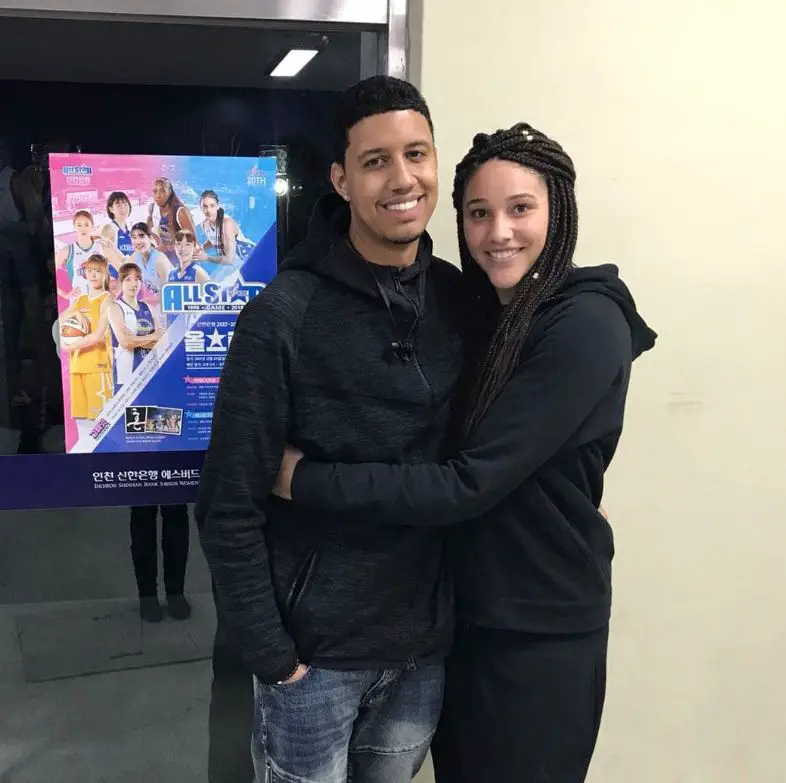 Natalie Achonwa with boyfriend Mario at the All-Star match in 2018 (Photo: fever.wnba.com)
Amidst all that, the basketball sensation does take out time to tweet about her fiance. Looking at their sweet and quiet relationship, the couple could get married soon.
Age, Parents, Height
Natalie Dame was always an admirer when it came to basketball. She looked upto her elder brother, Adrian and idolized him. 
She initially struggled in the sport due to her comparatively shorter height than others in the age group. But, when she reached the sixth grade, her height drastically increased, and she gained decent weight as well.
While many are naturally good at the sport, Natalie always struggled in training. Despite having a shaky start, her parents Manny and Marion supported her till the end.
Much to their surprise, her hard work landed her in the Norte Dame college team, and the 26-year-old has never looked back. Now, she is one of the highest-earning players in WNBA and regarded as a changemaker in women basketball.
Salary In 2019
Natalie Achonwa conquered the 2018 season with her season-high minutes in the basketball court, which was calculated at 26 minutes per game.
Initially introduced to the WNBA in 2014, the young center signed a four-year contract for the Indiana Fever. Though an ACL injury at the NCAA Final prevented her playing the first season, Natalie started her rookies season in 2015.
Also Featuring In This Year's:- NBA 2K20 Video Game, Features, Update, Reviews
In the very first season as a rookie, she bagged the WNBA Rookie of the Month in June 2015, which was the first-ever in the team history. Gradually she progressed ahead and landed the finest of her career in 2018.
In her last year of the contract, the Fever star averaged 10.3 points per game with 6.6 rebounds per game joining the list of Most Improved Player. Now, she is a free agent and at the end of her contract.
She is now in China earning three times the salary of $50,000 - which she made in the USA playing WNBA. It is interesting to see whether she is offered a new contract or she will sign for a new team to play in 2019.