Entertainment
Natalie Pasquarella Looks Back At Wedding Day! The Day She Got Married With Her Now-Husband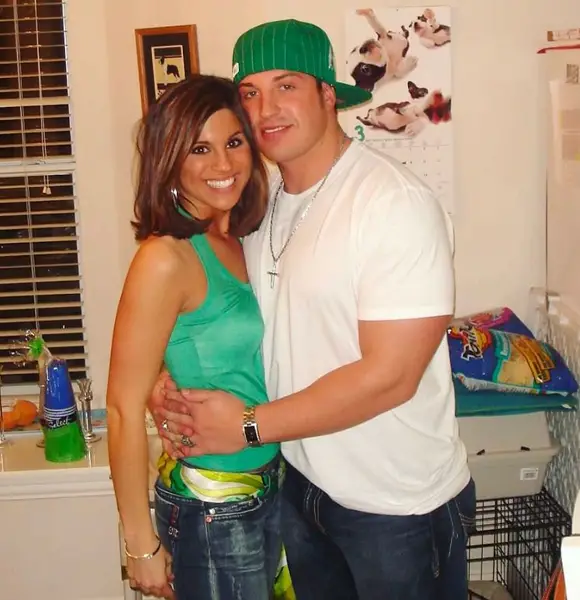 "News 4 New York" co-anchor Natalie Pasquarella is a high-profile TV presenter and an expert when it comes to making people aware of the things happening across the world.
She has been bringing every possible news in front of the public's attention, not just as a professional, as she has not been one of those people who has kept their personal life under the shadows.
Natalie is open about the details regarding her married life and her blissful relationship with her husband. Let's look at what the relationship between Natalie and her husband is like and shed light on her big day, the day she tied the knot with her husband!
A Look At Natalie Pasquarella & Her Husband's Perfect Wedding Day
Natalie Pasquarella has spent most of her life with the man of her dreams, Jamin Pastore. The two have been together since 2007, and the bond between them seems to be getting ever so stronger.
The ever-blossoming love that they share is the reason they got married back in 2014.
Interesting:- NBC's Matt Lauer Family life: Affairs, Wife, and Divorce
Natalie's excitement about making Pastore her husband was clearly seen on her face while she went out to shop for her wedding dress with her mother and sister.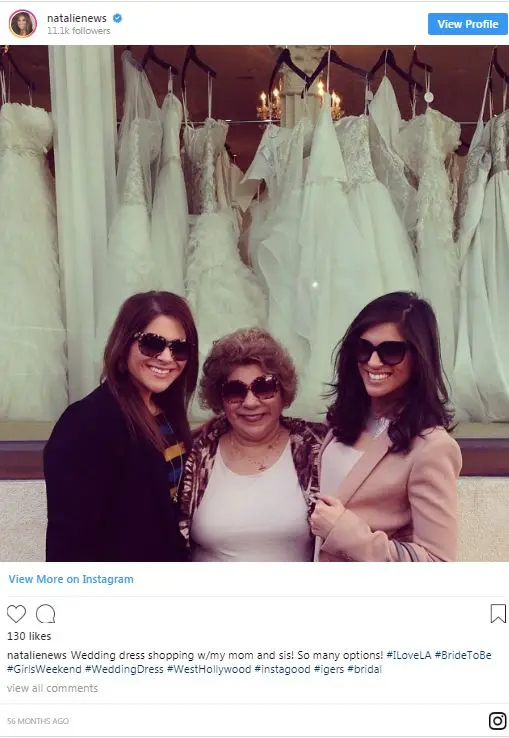 Natalie and the family hunt for the elusive wedding dress (Photo:- Natalie Pasquarella's Instagram)
And when the big day came, the two exchanged their eternal vows and entered a whole new dimension in their combined lives.
May 25, 2014, was the day she got married to her now-husband, and on the occasion of their second marriage anniversary, the reporter gave an insight to the people as to how her wedding truly was. She took to Instagram to celebrate the momentous occasion by posting a snap of them with the caption that read:
"2 years ago today I married the man of my dreams❤️ #anniversary#mrandmrs #love #lovebirds #Ohio@nemacolin #Nemacolin #hubby#wedding #weddingphoto #photooftheday#picoftheday"
She even took her followers for a stroll past her big day via a throwback post shared on her official Facebook profile.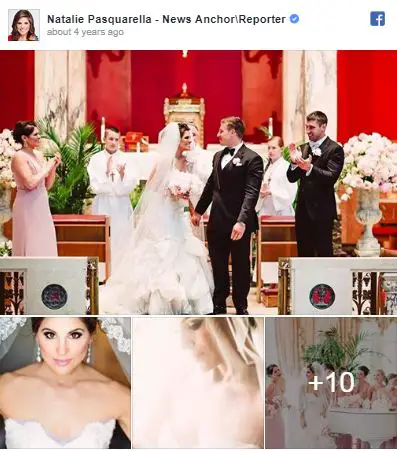 Natalie and her husband celebrate second anniversary of their 2014 wedding (Photo:- Natalie Pasquarella's Facebook)
Celebrating their wedding anniversary has become an annual ritual for the News 4 New York reporter. In 2018, she put up an Instagram celebrating the fourth wedding anniversary. The post showcased the picture of her and her husband on their wedding day, which was accompanied by a caption that read:
Reflecting on my fairytale day a week after covering the Royal Wedding. ❤️ #anniversary #myprincecharming #TBT#HappyAnniversary #tbt #myfavoritepic#love @nemacolin #nemacolin Photo: @crystalstokesphotography @stpucchi#stpucchi @davidtutera @alissahussey@focusonthebride
Moreover, while enjoying their beautiful relationship, the two have entered another dimension of their lives, as the two are the parents of a baby boy. She first showed off her baby bump when she shared a picture of her baby shower via Instagram. In a post dated back to 18 July 2017, her caption read:
#BabyJ bumpin #??#babyshower #NoahsArk #beabybump#babyboy #bumpselfie #baby #PA #?: @ashleygiffinphotography #fam#babyontheway #famtime #pittsburgh#Hyeholde #brunch #babybrunch ootd: @asos_maternity #picoftheday#photooftheday @maternity@stylish_bump @thebump#aheadofthecurve #thebump#inspirepregnancy @inspirepregnancy
The story of their baby's birth is equally interesting. Her water had broken amid live broadcasting of News 4 New York at 11 on 23 September 2017. After going into labor, she was rushed to the hospital, where she gave birth to Jimmy James Pastore.
Discover:- 'Kin' Star Myles Truitt Age 16 With Supportive Parents | Net Worth & Facts
Weighing five pounds and six inches at the time of his birth, we can see Jimmy enjoying baby dates with his cousins on Natalie's Instagram. Likewise, Natalie doesn't hold back when it comes to showing off her baby on social media platforms.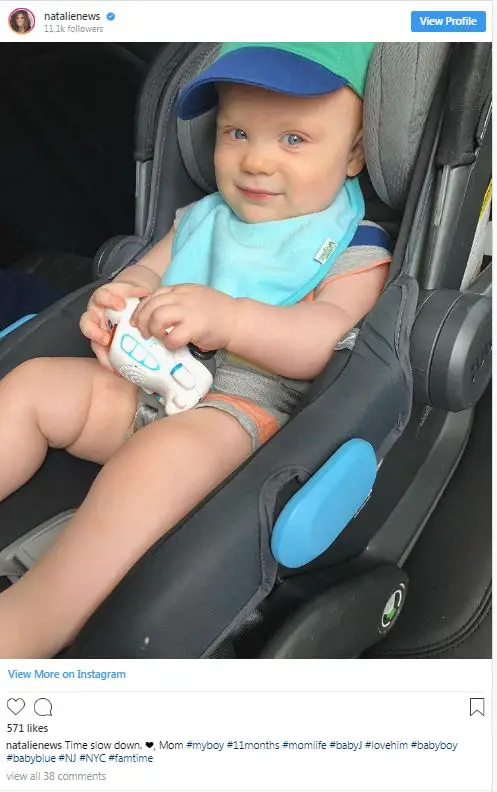 Natalie shows off baby James on her Instagram (Photo:- Natalie Pasquarella)
Baby James will turn 1 in a matter of weeks now, and it looks like his mom, Natalie, couldn't be more proud of.
A Short Wiki-Like Bio of Natalie Pasquarella:
January 25, 1982, Steubenville, Ohio, USA, born Natalie Pasquarella or as people might know her by her birth name, Natalie Ann Pasquarella, is an American TV presenter who is 35 in age. 
Natalie Pasquarella is the co-anchor for the show "News 4 New York," which airs at 4, 6, and 11 p.m.
Similar:- Babita Sharma Age, Married Life, Partner/ Husband | Explicitly Revealed
Natalie joined NBC 4 from WSOC-TV in Charlotte, NC, a station where she was a co-anchor for the weekday 5:30 & 10 p.m. news broadcasts.
Pasquarella's career first kicked off in her hometown of Steubenville, Ohio, where she worked as a news anchor, reporter, and producer at WTOV-TV. Natalie, who is a graduate of the Kent State University, has also interned at NY1 News in NYC. 
Think we're missing something? Do let us know in the comment section below!