Natasha Henstridge married her first husband in...Divorced her second husband because...Shares two children with boyfriend...Abruptly stopped dating the father of her children in...Owns a net worth of...Hailed from a family of...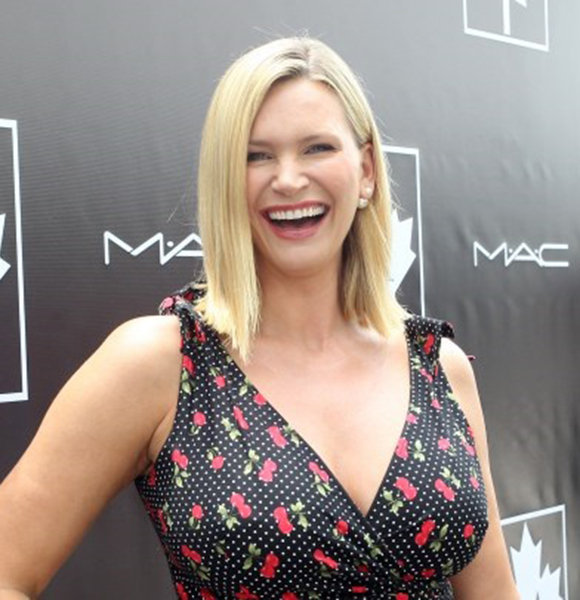 Actress Natasha Henstridge's career in the showbiz began as a model. At age 15, she left for Paris to compete in the city's ruthless fashion industry. Working in France, she appeared on commercials and graced the pages of several magazines including French Cosmopolitan.
Looking for a new challenge, The Whole Nine Yards actress then dabbled in acting. Debuting at age 19, she starred in the commercially and critically 1995 film, Species. Her performance in the stated movie turned then-relatively unknown Natasha into a household name.
Married & Husband
The year 1995 was a turning point in Natasha's life — both on the professional and personal front. Besides her acting debut, she also entered womanhood by marrying American actor Damian Chapa.
The "It Had to Be You" star and her once-husband Damian Chapa walked down the aisle on 26 August 1995. The marriage, however, wouldn't last more than a year and six months. By 1996, the married duo had divorced.
More than two decades after the split, Natasha and Damian made headlines one more time. After the Ghosts of Mars actress came out accusing Brett Ratner of sexual misconduct in 2017, her ex slammed the claims. Per Damian, she used to boast about her sexual conquests.
After divorcing Damian, Natasha took a break from dating before falling for Scottish actor/musician Darius Campbell. Officially together since 2004, the actress and her second husband Darius got married on the 2011 Valentine's Day. They had briefly split in 2010, only to reunite and get engaged.
Darius Linked With:- Strictly Come Dancing's Daisy Lowe Split With Her Model Boyfriend!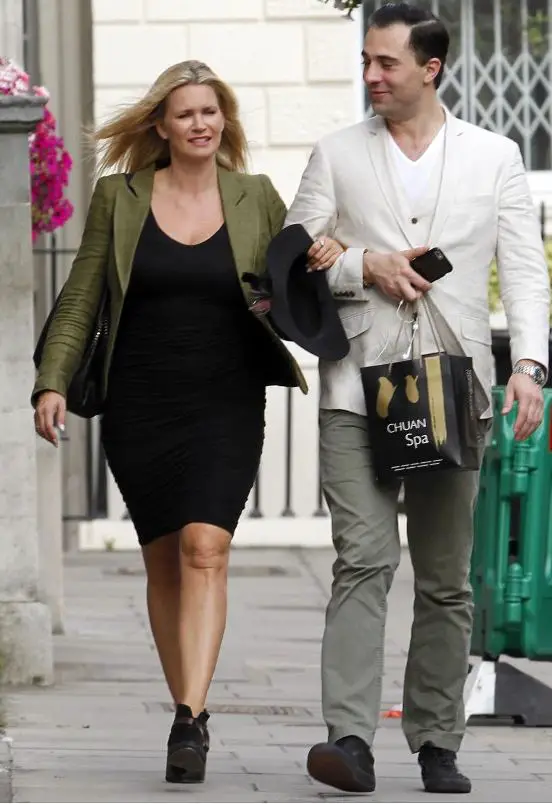 Natasha Henstridge and Darius Campbell take a stroll in August 2016 (Photo:- thesun.co.uk)
Like her first, the Deception actress' second marriage ended abruptly. Calling it a mutual decision, she and Darius filed for divorce in 2013. While the divorce was still on-going, the duo tried to rekindle the romance but to no avail. The separation got finalized in February 2018.
Boyfriend, Dating Info
Between her two failed marriages, Natasha enjoyed a fruitful dating life with actor Liam Waite.
Commencing dating in 1996, The Secret Circle actress and her once-boyfriend Liam shared romantic ties for eight glorious years. Two years into the relationship, the pair welcomed their first child — a baby boy named Tristan River Waite.
In September 2001, Natasha and Liam became parents of two with the arrival of Asher Sky Waite, the duo's second child.
Over time, the She Spies star's relationship with boyfriend Liam petered out. Despite sharing children, the lovebirds parted ways in 2004.
Age, Family & Net Worth
Now age 45, Natasha was born on 15th August 1974 in Springdale, Canada. Hailing from a family of four, she grew up next to younger brother Shane under the guardianship of parents: Helen and Brian Henstridge.
From Canada:- Jill Belland Birthday, Husband, Height, Net Worth
Boasting five feet and nine inches (1.77 m) in height and 59 kgs weight, the Eli Stone actress summons a net worth of $14.5 million.