Entertainment
Strictly Come Dancing's Daisy Lowe Split With Her Model Boyfriend!
British fashion model, Daisy Lowe dances on "Strictly Come Dancing" has broken up with her part-time model Bradley "Frankie" Wade who was putting in only a few months into their relationship went sour. Both deciding to end their relationship gives us yearning for answers.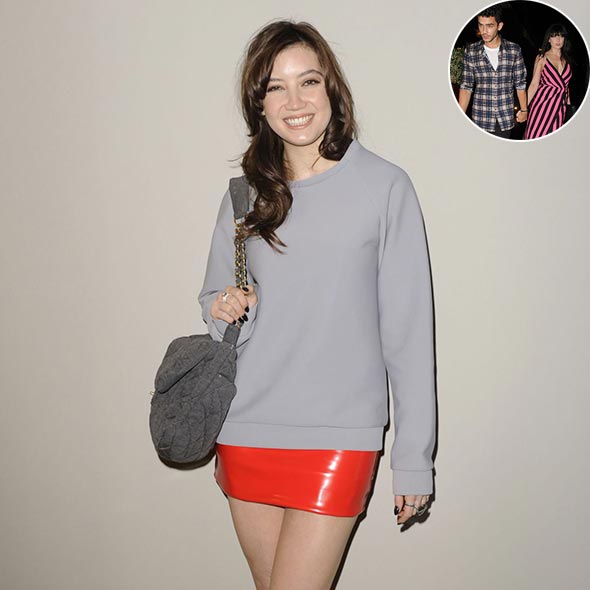 British fashion model, Daisy Lowe, who didn't know the real identity of her parents until she turned 15, is dating again amidst lesbian rumors while making the current lover her second model boyfriend in recent years.
Daisy, who is a regular dancer on the BBC One's show Strictly Come Dancing, broke up with her part-time model boyfriend, Bradley 'Frankie' Wade, after only a few months of dating. With Daisy and her ex-boyfriend, Bradley deciding to end their relationship, it has left the fans with a yearning for answers.
Have they fallen victims to the "Strictly Curse"? Or, perhaps another man was involved in the relationship? The thin line of separation between these two is what fans want to know.
Are Model Boyfriend's Parents To Blame For Dancing Star's Heartbreak?
Strictly Come Dancing's very own Daisy Lowe, age 27, dated part-time model Bradly 'Frankie' Wade for less than a year before breaking up. The couple was first seen holding arms in Primrose Hill in August 2016.
Other Victims Of Strictly Curse:- Charlotte Hawkins & Husband Keeping Wedding Vows Strong At Age 43, How?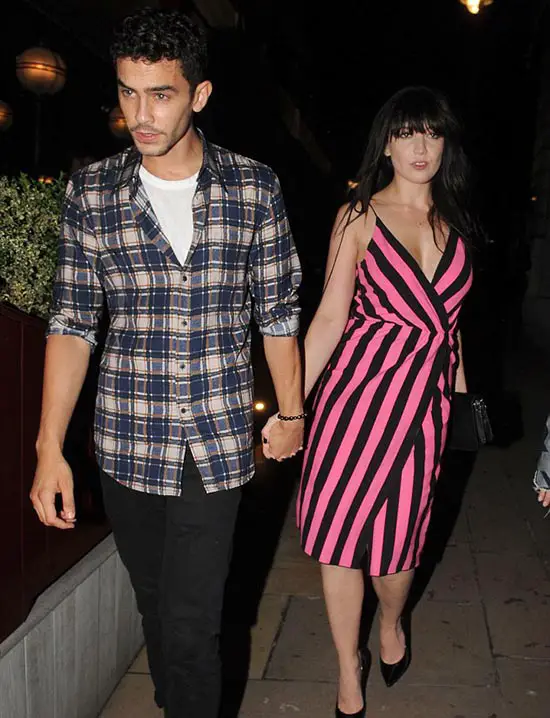 Daisy and Frankie hold hands together in August 2016 (Source: dailymail.co.uk)
The two models and their involvement in the short-run division in the Olympics of relationships made their controversy a noise in Great Britain.
Claiming that the "Curse" would not be a problem on 17th October 2016, Daisy had said,
"Of course I've been asked about the Strictly Curse, but there's no chance."
Perhaps the whole break up may have gone smoother if the family of Frankie's parents was not included in the picture. Nevertheless, Daisy need not to worry about them anymore.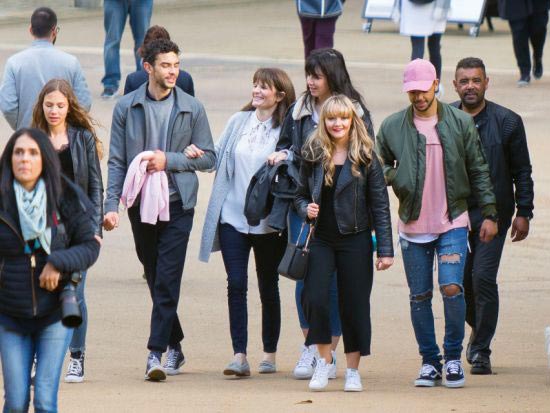 Daisy (in the middle) with Frankie's family in North London, Hampstead (Source: thesun.co.uk)
Stirring up, the family could have pressured Daisy into submission after only five months of involvement. All calm and not good at showing signs of discomfort, she walked her dog in North London, Hampstead with Frankie's family.
You May Also Like:-Nikki Glaser Plans Second Girlfriend For Boyfriend, Why? Married & Dating Talks
Perhaps it was something which the family said went overboard or maybe Frankie was hinting at something.
Though the main rumors blindly circle Aljaz Skorjanec, Daisy's roguishly handsome dancing partner in the show. While working tightly during performances and backstage rehearsals, oblivious allegations about the two were made of a possible affair. However, the rumor was abandoned after Aljaz was revealed to be in a relationship with a woman named Jannette, and Daisy described the dancing partner as a "brother,"
"I'm so in love with Janette (Alijaz's girlfriend) and Aljaz as a couple together, and I have my boyfriend, and we hang out all, together. Aljaz is my brother."
The London native and her former boyfriend Frankie's romance was firmly private and somewhat a secret. So, when their breakup was confirmed and ended in mutual ways, it only came as a shock to the fans.
As reported by The Sun, because of their heavy schedules, the former couple could not have time for each other and concluded on sticking with being friends on 5 November 2016 after having dated for only five months.
"Better off as friends."
On 13 November 2016, Daisy blamed BBC Strictly for her busy schedule which resulted in the 29-year-old model returning home exhausted from work. 
Don't Miss:- Charlotte Hawkins & Husband Keeping Wedding Vows Strong At Age 43, How?
She blamed the show for the relationship imbalance relationship with Frankie saying,
"People forget that with Strictly, it's not just the training," You always have the show and you have to stay nearby the night before. "Then you have to film It Takes Two each week and you have videos to do. There's so much stuff that comes alongside the show.
She further added:-
"So it was a really tall order to start a relationship at the beginning of it. As wonderful and kind as Frankie is, I realized I had to put myself first and take care of both of us as a result. It was just impossible."
Throughout Daisy's life, she has had some past relationships. Let's scroll down through memory lane!
Boyfriend Talks: Daisy Lowe & Her Long List Of Partners
Daisy's relationship with Will Cameron had started in 2007. The couple's romance was bit on-again-off-again kind before eventually splitting in early April 2008. After the breakup, not much has been recorded on Will's affairs and a possibility exists that he is currently single.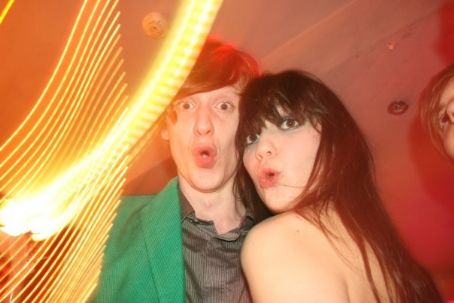 Will Cameron and Daisy Lowe together in 2007 (Source: whosdatedwho.com)
Interesting:- Simone Biles Age 21: Gymnast & DWTS Star's Boyfriend, Who's She Dating?
She also dated English disk jockey (DJ) Mark Ronson for five months before calling it quits in September 2008 due to a vast age difference. Mark, who is a star musician, later got married to José De La Baume after a year of dating in 2011.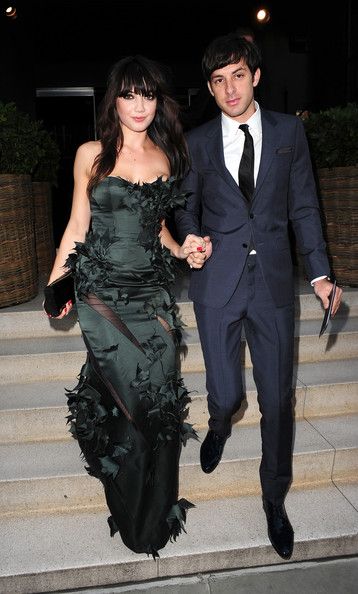 Mark Ronson and Daisy Lowe back in 2008 (Source: whosdatedwho.com)
Wondering who she dated next is just ironic. Daisy and The Crown's Matt Smith dated from May 2010 till January 2013.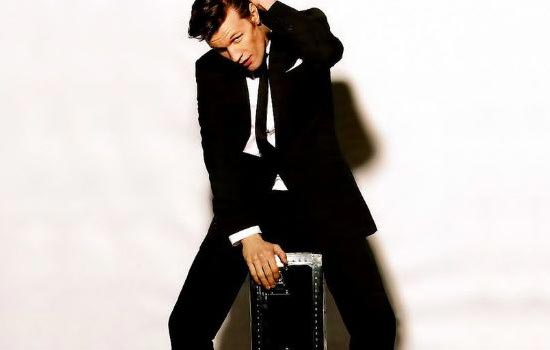 Matt Smith dated Daisy Lowe in 2010 (Source: whodatedwho.com)
The pair was first spotted dating in 2010 at a Coachella music festival, but due to work commitment, they broke up on 24 November 2011. Matt Smith, who played the titular role in the Doctor Who series, is now dating Lily James since 2014.
Read Also:- Charlotte Hawkins & Husband Keeping Wedding Vows Strong At Age 43, How?
Daisy Lowe was newly single and focused entirely on her daily routine until she was photographed kissing another model in 2018.
New Model Boyfriend; Any Truth To Lesbian Rumors?
In all honesty, Daisy seems to have a hot-spot for model boyfriends.
She was pictured kissing model Cameron McMeikan by paparazzi in London while walking her dog in October 2018.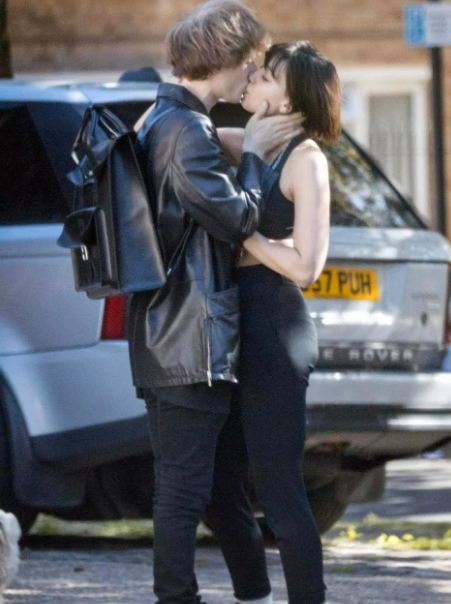 Daisy and Cameron get spotted kissing in October 2018 (Photo:- thesun.co.uk)
The news of Daisy and Cameron dating came just months after the latter announced her split from her artist boyfriend, John Leigh. Also before dating John, she was also romantically linked with Thomas Cohen and Hurts singer, Theo Hutchcraft.
Despite her hectic heterosexual dating life, she was once rumored to have dated her Strictly Come Dancing co-star, Louise Redknapp. The model even addressed the rumor in the 2018 interview with Evening Standard by quipping,
"I'm aware of all the lesbian hints. It actually makes me laugh."
Ironically, she refers to Louise as her best friend.
Discover:- Lydia McLaughlin Age 37 Wiki Reveals Parents & Hefty Net Worth In Detail
Mix-Up Over Parents' Identity
Growing up, Daisy always believed her biological father was her mother's ex-lover Broner Handwerger, a New York-based holistic doctor.
It wasn't until 2004 that she learned her father was Bush's frontman, Gavin Rossdale, after she discovered she was blood type "O" while both of her parents were blood type "A."
Speaking to The Guardian in a 2015 interview, Daisy briefly touched on the relationship with her biological father, Gavin.
"I was so happy the day I found out Gavin [Rossdale] was my dad. I'd always looked up to him… There's no handbook."
While the discovery may have brought joy to Daisy, it didn't help her father's relationship with his then-wife, Gwen.