Entertainment
Natasha Staniszewski Age 39 Married & Husband | Personal Life To Salary
Natasha Staniszewski often tweets relating to her "work husband" or "anchor husband' leading to speculating if she is married to...but she prefers her married life to be...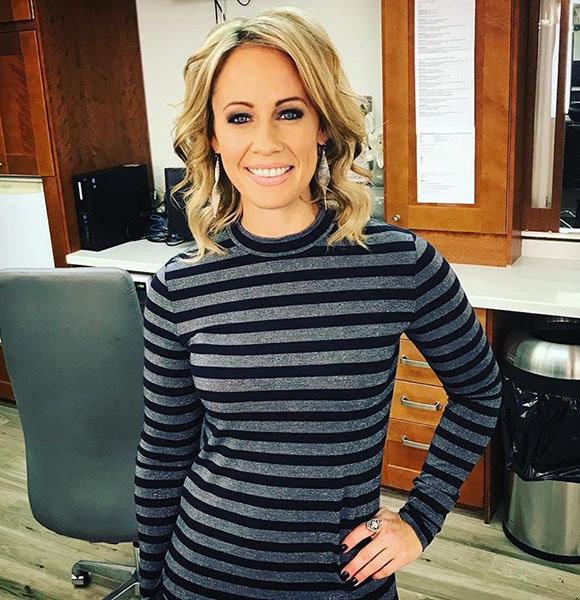 Canadian sports reporter, Natasha Staniszewski, is a regular in TV screens and performs a plethora of roles, whether that be just commenting or analyzing or hosting. She is known more prominently for hosting for TNS's SportsCentre.
Natasha, who began her career in journalism as a general news reporter before moving to sports, has been able to grab many followers--for both her work and beauty. And the diva has not only featured in the front pages of news mags for her incisive reporting but also is a constant in the detour pages because of her love life. 
She often refers to people around her as her "work husband" or "anchor husband" hyping up her relationship status.
Refers To "Work Husband" Or "Anchor Husband" - Actually Married?
Natasha Staniszewski loves to keep her fans guessing about her love life as she hardly opens up among her admirers. She seems to prefer to keep her romantic life at bay from her followers.
See Also: Corey Harrison Is Married - Again! Shows Off His New Wife Who Might Just Give Him A Family
However, she often makes quirky posts on her social media which have led to speculations regarding her love life. Back in June 2015, she posted a picture of her beside Bryan Mudryk, a fellow sports anchor at TSN.
In the caption of the picture, Natasha mentioned Bryan as her anchor husband which led to a few speculations that they actually might be married. She wrote,
"Big thanks to my longtime friend and anchor husband @BryanMudryk for an outstanding weekend. Proud of you :)"
However, the caption did not have any literal meaning suggesting their relationship.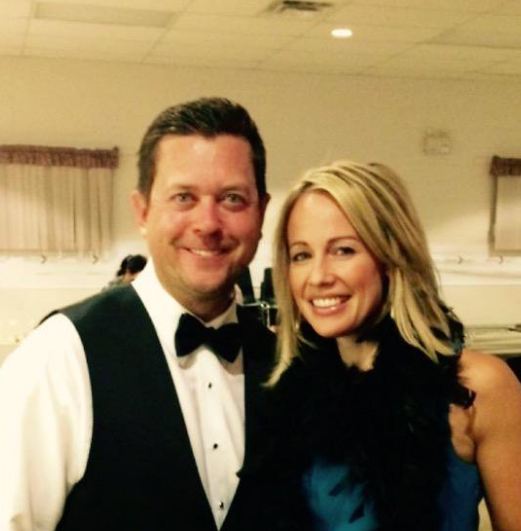 Natasha Staniszewski with anchor husband Bryan Mudryk (Photo: Natasha Staniszewski's Twitter)
That is not the only instance which has seen the presenter address someone as a husband.
Likewise, Natasha played the same card back in November 2017. However, this one had some surreal meaning to it. Back then, she posted a picture with Nabil Karim, her fellow anchor at TSN SportsCentre.
Don't Miss: Don Warrington Family, With Wife Or Partner? Status Of 'All My Sons' Star
In the picture, the portrayed like having some disagreement in a certain topic as they posed for pictures on the set. The caption in the picture suggested that Natasha's "work husband" Nabil had forgotten their 5-day anniversary date. She wrote,
"Spoke too soon. My work husband @nabilkarim forgot our 5 day anniversary and is refusing to take responsibility for his actions. Typical." 
However, it seems that Natasha had made the post for the sake of having fun. In regards, she does not seem to be enjoying the title of happily married as of now. Through the post, however, she displays a fascination towards husband and seems to be attracted to the thought of getting married.
Moreover, she even shared that she has a crush on 78 years old Leonard Cohen whom she seems to admire dearly. Likewise, her Valentines Post also gives no proof of her romance as it often includes her family member or her work suggesting that she probably might be single currently.
Details On Parents, Salary And Ethnicity
Natasha Staniszewski excelled in basketball and volleyball while she gained her high-school education which probably might have led her to sports anchoring being a woman in a male-dominated field. 
However, she had always her parent's silent support pushing her forward in the field. Natasha, who is of white ethnicity, initially had dreamt of getting the job in Edmonton and cover the teams she grew up watching but never thought she would be on a national channel.
You may also like: Lauren Elizabeth Young Age Success! Loving Boyfriend | Soaring Jewelry Line​​​​​​​
However, as of now, Natasha, at the age of 39, enjoys the heights of her career with an average salary of $47,538.