Entertainment
Nazanin Boniadi Nearly Got Married To Then Boyfriend Tom Cruise; Had A Horrifying End To Dating Affair
Iranian-American actress Nazanin Boniadi has been famous for her professional accomplishments thus far. But she was once more famous for something else other than her professional success. She was once the girlfriend of famous actor Tom Cruise and nearly got married and became husband-wife. Tom Cruise is someone who knows no introduction to people and as the girlfriend of Cruise, Nazanin earned more recognition than what she could have earned on her own.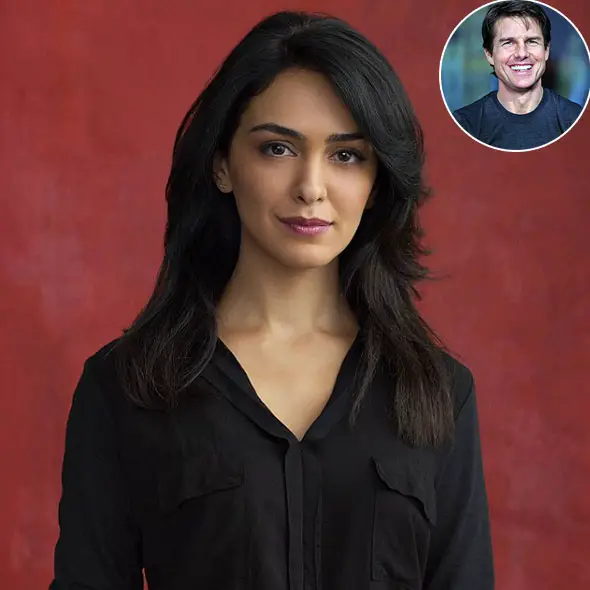 Iranian-American actress Nazanin Boniadi has been famous for her professional accomplishments thus far. But, she was on the top of the headlines some time back for something else.
Well, she was the girlfriend of the famous actor Tom Cruise and was nearly married to him. Bu, the relationship with Cruise was not just rainbows for Nazanin (who he almost shared a husband-wife relationship with) as the relationship ended on a sad note for her. So what happened with the couple? Let's find out.
Nearly Got Married To Then-Boyfriend Tom Cruise
Nazanin Boniadi, an actress and also a member of the Church of Scientology, spent a month being audited before she was cleared and groomed to be perfect for dating Tom Cruise from November 2004.
Discover:- Maz Jobrani Talks On Family Difficulty With Wife While Building Smiles & Net Worth
It all began when Tom Cruise and Penelope Cruz split, and Cruise searched for a Scientology-friendly wife, which grabbed the interest of Scientology leader David Miscavige. He planned to keep close with Cruise and became a matchmaker.
Reports suggest that Sofia Vergara and Scarlett Johansson also reached out for this cause. Back then, Nazanin was an aspiring actress pursuing a degree in medical school, and she had a boyfriend in her life who was not revealed to the church. To end her relationship with her boyfriend, she was made to believe her boyfriend was cheating on her using her boyfriend's confessions to the church.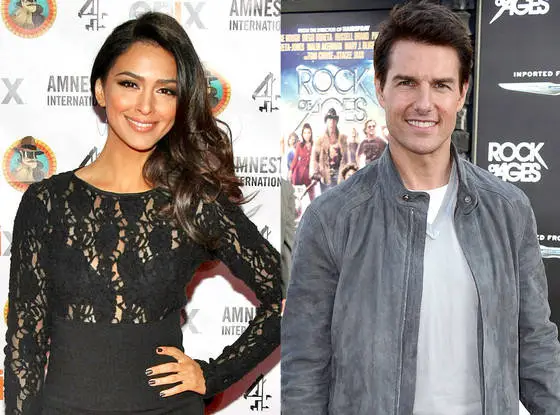 The relationship between Nazanin Boniadi and Tom Cruise was very unconventional at the start (Photo Credit: eonline.com)
Following the split with her boyfriend, the religious organization made Nazanin believe that she was being cast in Scientology films. Seeking for fame and break, she gladly agreed to the makeover sponsored by the church in which they had her braces removed and her hair dyed as per Cruise's liking. Sources claim, 
"Boniadi allegedly was told to lose her braces, her red highlights, and her boyfriend. According to a knowledgeable source, she was shown confidential auditing files of her boyfriend to expedite a breakup."
But Nazanin and Cruise's relationship did not live up to the hype and after just around two months of dating, the two split in January 2005. However, the cause for the split is a bit weird. Weird in a way that Cruise termed Boniadi's behavior towards David Miscavige as "disrespectful."
Boniadi was later transferred to a Scientology Center located in Florida, where she made the mistake of sharing the secret with a friend when she was unable to hide her emotional distress despite having been strictly forbidden to do such and reveal the details of her courtship with Cruise as some clause.
Interesting:- Miranda Lambert, Boyfriend Anderson East Split! Two Years of Relationship Ends
That was something which was not the end of it all. Sources even claim that Nazanin was later punished in an inhuman manner, and she had to scrub toilets with a toothbrush, clean the bathroom tiles with acid and dig ditches in the middle of the night. The source explained, 
"Naz was embarrassed by her unwitting involvement in this incident and never wanted it to come out, so I kept silent. However, I was deeply disturbed by how the highest ranking members of a church could so easily justify using one of their members; how they so callously punished her and then so effectively silenced her when it was done. It wasn't just the threats; they actually made her feel ashamed, when all she had been was human and trusting," 
After this incident, Boniadi was left with no choice but to escape the Church of Scientology and continue pursuing her dreams of having a career as an actress.
Dating Now? Any Husband Hopeful In Sight?
Today, Nazanin is a bonafide star with many blockbusters under her name. Some of her notable features including performances in films such as Passengers, Iron Man, and The Three Next Days.
Also, she stars as CIA analyst Fara Sherazi on Emmy and Global Globe-winning drama Homeland. It just so happens that the stated series is her second in the network Showtime; the other being the show Counterpart.
Likewise, in November 2018, she was announced to play former Fox News Reporter Rudi Bakhtiar in Roger Ailes yet-to-be-titled film. Hollywood heavyweights Nicole Kidman, Margot Robbie, Charlize Theron, and John Lithgow are likely to star next to her in the movie, which is still in production.
Read Also:- Terrence Howard With Multiple Divorce Stories! What Caused Disturbed Relationship With Wife?
As busy as Nazanin seems to be with her acting career, it can't be argued that she doesn't much time for dating. Forget getting married; she doesn't seem to possess a man in life to call her boyfriend. However, it hasn't stopped her for from making outrages claims on social media.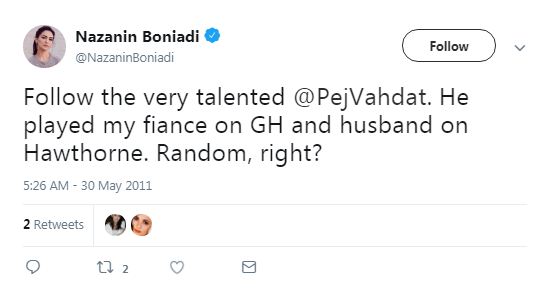 Nazanin Boniadi references her on-screen husband, Pah Vahdat in a 2011 tweet (Photo:- Nazanin Boniadi's Twitter)
That said, Nazanin continues to be defined by her involvement with Tom Cruise. For years, Hollywood shrugged at her claims. And it wasn't until another Scientology defector named Valarie Haney came forth with revealing information that the show-biz world began to give credence to her horrific story.