Entertainment
Neil Gorsuch Family & Romantic Tale With Wife Restores Faith In Love
Neil Gorsuch is an associate justice at the supreme court of United States. he was nominated to the post by President Trump on... Neil is married to his long-term partner of...a father of two, Neil has a long family history involved in..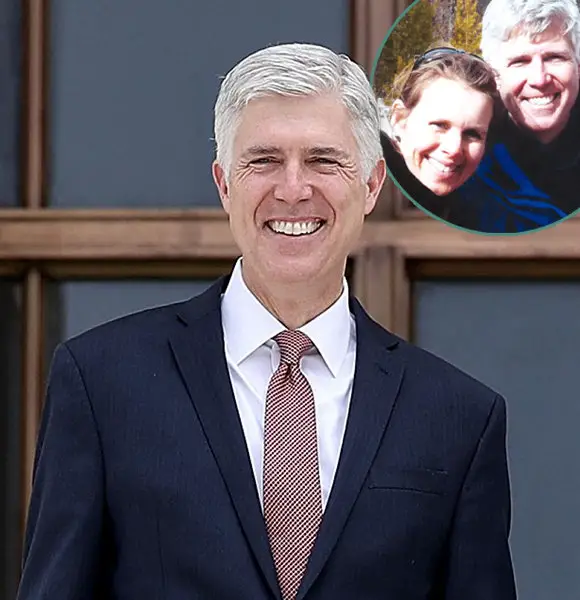 With a shoulder broad enough to carry on the responsibilities of the supreme court of the United States, Neil Gorsuch is an associate justice nominated by President Donald Trump to take the oath of the office.
Neil, with his countless responsibilities, has been well supported in fulfilling her duties with his wife always by his side. In a long-term marriage with wife, the romantic tale of the Supreme Court Justice and his wife dates back to their college days. The couple, with their two children has, set a new definition to what a real happy family is all about.
Entrance to the judicial system didn't just happen to Neil in a spontaneous manner. He carries a long family history of law behind his back. With two former generations of the family involved in law, Neil is successfully carrying his family tradition, in a manner that would do his family proud.
A Romantic Tale With Wife, Acolytes Children
Neil is supported in every step of his path, by what he calls the love of his life, in the form of his wife Marie Louise Burleston.
A British citizen, born and raised in the UK, Marie came into Neil's life during their times at Oxford University. Gorsuch, who was getting his Doctor of philosophy in law, first met Louise on a blind date in 1995. The rest, as they say, is history.
Don't Miss: Is Hope Hicks Married? Or Still Having An Affair With Boyfriend? Here's Answer
With not much time to waste, the couple fell in love with each other and got married a year later in 1996 at the Henley-on-Thames church in Britain.  
The couple received their wedding gifts shortly after in the form of their two daughters, Emma, and Belinda, born in 1999 and 2001 respectively.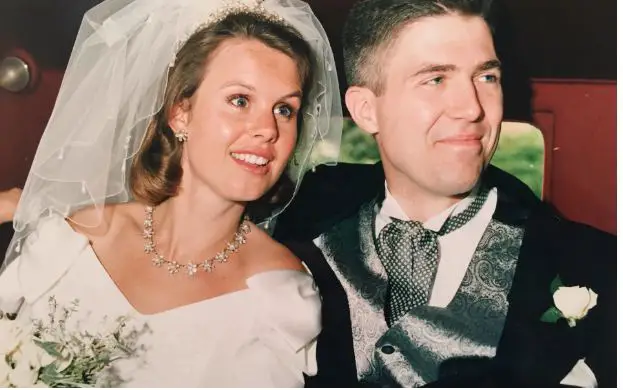 Neil Gorsuch with his wife on the day of their wedding. (Photo: telegraph.co.uk)
His children just like his wife have been extremely supportive of his judicial career.
In fact, his daughter helped him get into a robe when he was sworn in as an appellate judge in 2006. Both of his children were listed as acolytes in 2014 for St. John's Episcopal Church.
You May Also Like: Michael Chernow Recipe To Happily Married Life, Family With Model Wife
The inseparable duo ever since their marriage days seems to share a bond which is unheard of.
Marrying a British citizen and taking her back to Colorado, Neil did everything to make sure that his wife didn't felt unsettled, with home being so far away. Grace Tent, a very close friend of Louise mentioned Neil's sweet gesture to make his wife comfortable in her new surroundings,
"Neil is a very sweet husband. He knew how much Louise loved roses so he planted a rose garden just for her so she could enjoy them whenever she wanted"
With his wife by his side like always, the supreme court justice Neil, sworn into the post in April 2017.
In his remarks, he addressed his family in a heart-touching manner at the end of his speech,
"To my wife, Louise, and my daughters, Emma and Bindy, thank you for your perseverance and your patience, your courage, and your love. I simply could not have attempted this without you."
With a marriage that has now lasted for well over two decades, the couple act as a symbol of love and seems to restore the general public's faith in love.
Short Bio: Law Runs In Family
Neil, at age 51, today stands as one of the most proficient professionals in the field of law and justice. However, he isn't the only person belonging to the profession within his family.
Three generations of the Gorsuch family has focused on law as a career. His grandfather, John was a partner in Denver law firm, and his parents David Gorsuch and Anne Gorsuch Burford both graduated from CU law in 1964.
Neil's first memory of Washington also includes his family, with his mother, a high ranked official in the Reagan administration, involved in an ugly showdown with Congress.
See Also: President Trumps Picks Christopher Wray To Be FBI Director! Who Is He After All?
Neil completed his B.A from Columbia University in 1988. He continued his education subsequently after as he earned his law degree from Harvard in 1991.
With his rise to fame, his religion was also closely scrutinized after finding out that he was a raised Catholic who now worships with his wife and daughter at a church in Colorado.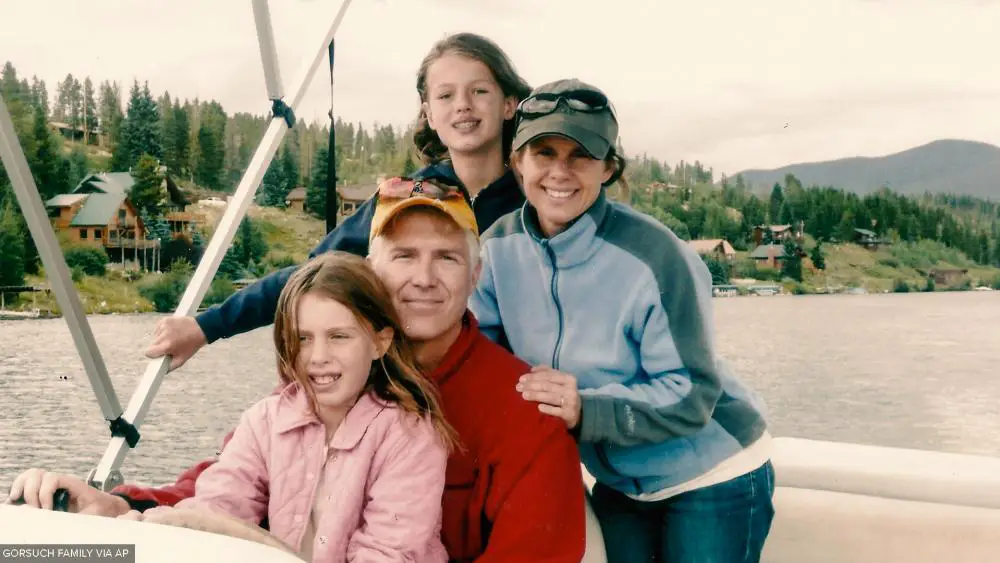 Neil Gorsuch poses with his wife and children. (Photo: cbn.com)
With his loving wife and children supporting him in every step of the way, and his immense intellect guiding him to take every decision, Neil Gorsuch continues to proudly fulfill his duties as an associate justice of the Supreme Court of The United States.