Charlotte Flair embraced the title of Nature Girl after her legendary Hall Of Famer father... stepped foot inside the wrestling ring for the first time from WWE's newest platform NXT and made a name for herself being crowned the... beginning her tenure in WWE Raw she held the WWE Women's Championship four times and WWE Smackdown Championship...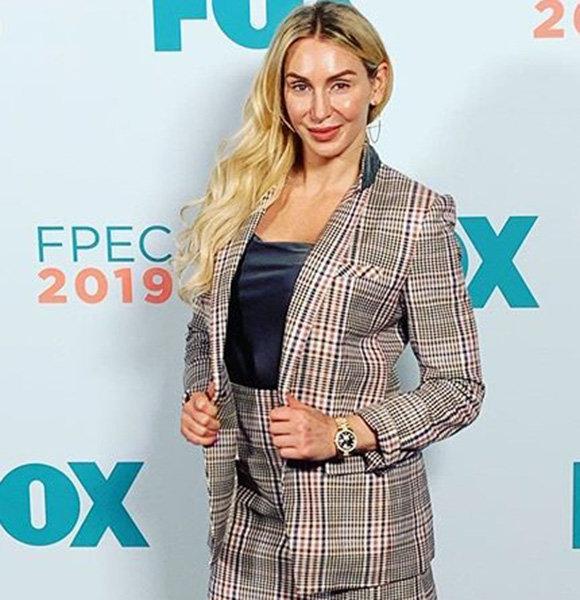 Carrying the Flair family's baton in the world of professional wrestling, Charlotte Flair embraced the title of "Nature Girl" after her legendary Hall Of Famer father Ric Flair - The Nature Boy.
Charlotte stepped her feet inside the wrestling ring via WWE NXT and rose to fame as NXT's Women's Champion in 2014. Not only that, but the raising wrestler also featured in some fabulous pay-per-view events like Wrestlemania, SummerSlam, and TLC.
Married Or Dating Boyfriend
Charlotte has not been fortunate enough in her dating life to enjoy a stable relationship. Previously, she got married to a man named Riki Johnson after getting romantically linked with him her some time.
Being subjected to multiple domestic assaults by her then-husband, the North Carolina native opted for a divorce in 2011.
After staying domain for a whole year, she married another fellow wrestler Thomas Latimer - known by his stage name Bram. More so, the marriage also did not last long as the couple got divorced in October 2015.
Again in 2019, Charlotte was back in her dating ways, hooking up with a new boyfriend called Andrade Cien Almas. Even though her father Ric was not delighted with the relationship, the couple carried on together.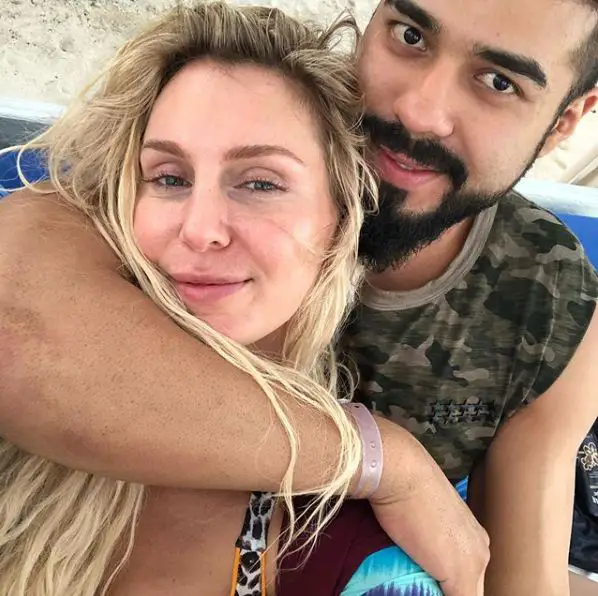 Charlotte Flair and new beau Andrade Cien Almas during a holiday in August  2019 (Photo: Charlotte Flair's Instagram) 
However, looking at Charlotte's past relationships, it is uncertain how long her new bond will last.
Family, Age, Height
Born to parents Ric Flair and Elizabeth Flair on 5 April 1986 in Charlotte, North Carolina, Charlotte was raised amongst her brother Reid Flair, step-brother David Flair, and step-sister Megan Flair.
Growing Name In WWE:- Dakota Kai Boyfriend, Single, Net Worth, Ethnicity
Brought up in a family of the legendary wrestler, she was always interested in sports and outdoor events as a teenager. In high school, she won two state championships in volleyball and also enjoyed playing basketball and gymnastics.
Standing tall at the height of 5 feet 10 inches (1.78m) and possessing the physical capability, the state champ moved to professional wresting in 2012.
Apart from her father's guidance in fights, Charlotte's tattoos embedded in different parts of the body motivated her to achieve more in the sport. Now, the 33-year-old is a seven-time WWE Women's Champion and one of the most successful divas in wrestling.
Net Worth Info
Charlotte Flair is one of the most iconic divas in the WWE circle. She was named the Women of the Year by Pro Wrestling Illustration in 2016 and also won the WWE Match of the Year in 2018.
NXT Prodigy:- Peyton Royce Boyfriend, Family, Net Worth
Since beginning her tenure in WWE Raw, Charlotte has held the WWE Women's Championship four times and WWE Smackdown Championship three times. From her accolades in the platform, the nature girl takes away a salary of $550,000.
For now, she is the second-highest earner in WWE after Ronda Rousey, with a total net worth of $1 million. As far as 2019 goes, the superstar diva is preparing to headline the grudge match against Ronda Rousey and Becky Lynch in WrestleMania.