Entertainment
Nick Cummins Dating Status, Family Details, Height & Now
Australian Rugby player Nick Cummins is best known...joined professional rugby in...gained huge fame as the Bachelor in the...dumped both the final contestants and walked out...reportedly started dating...was in a five-year relationship with...was born...grew up as one of eight children...mother Debbie left the family...understood her and the fact that she needed a break...stands at a height of...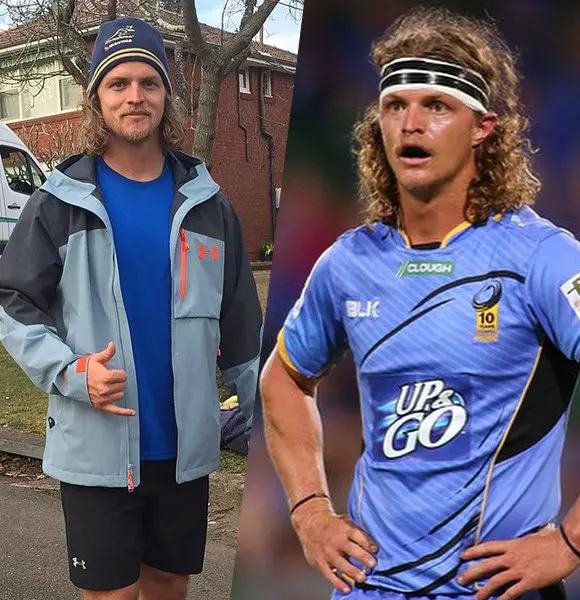 Australian Rugby player Nick Cummins started his professional career in 2006 from a rugby team in Dubai (UAE). He was a vital player of the Australian team that bagged a silver medal at the 2010 Commonwealth Games, held in Delhi India. 
He is best known by his nickname the Honey Badger- because of his defense strategy, for which he drew inspiration from the honey badger.
Apart from his credentials in the sport, Nick Commins gained massive fame as the Bachelor in The Bachelor Australia, the sixth season in 2018. 
Nick Cummins Dating Status
Nick is reportedly dating his long time friend Lucy Steggles. 
The pair initially met through Nick's trainer, who happened to be Lucy's sister's boyfriend, and became friends. 
Nick Cummins with alleged girlfriend Lucy Steggles (Photo: msn.com)
Their friendship took a romantic turn after they walked the Kokoda hiking trail of Papua New Guinea together. 
Nick's Journey In Bachelor/ Previous Relationship
In 2018, Nick went on a search for his life partner through the reality show The Bachelor.
But at the end of the reality show, he created quite a stir. Nick was supposed to pick out of the finalists; however, he dumped both the contestants and walked out of the show. 
Controversial Bachelor Alum:- Why Chris Bukowski Broke Up With Fiancee? Facts You Didn't Know
Long before Nick's new romance and his time in the Bachelor, he was in a five-year relationship with Norwegian artist named- Martine Strom Thomassen.
Age/ Family Details
Nick was born Nicholas Mark Cummins on 5th October 1987 in Port Macquarie, New South Wales, Australia. The athlete grew up as one of eight children of Mark Cummins and Debbie Cummins.
Nick is the fourth child with his older sibling Bernadette, Luke, Nathan, and younger siblings, Leish, Lizzy, Jake, and Joe.
In 2007, Nick's mother, Debbie, left the family; after suffering from mental illness and depression. After that, Nick's father took care of all his eight children as a single parent.
During a 2018 Dailymail interview, Nick praised his father for managing to look after eight kids on his own.
Moreover, in an interview with CNN in 2016, Nick opened up about his mother. He suggested that he understood her and the fact that she needed a break as she had a tough time looking after him and his seven siblings.
Another Celebrity Raised By Single Father:- Devin Haney Bio Divulges Net Worth, Father Info, Salary & More
Further, during Nick's journey in The Bachelor Australia, his father Mark, and a few of his siblings were by his side throughout his journey.
Some Other Facts
Nick Cummins stands at the height of 6 feet 2½ inches (1.89 meters) with a complementing weight of 99kg (218 pounds).
In 2005, Nick authored his autobiography book titled- Tales of the Honey Badger.
In 2012, Nick's father, Mark, was named Queensland Father Of The Year for looking after eight kids on his own.