Entertainment
How Old Is Nick Vallelonga? Wiki & Family Details Of Green Book's Writer
American actor Nick Vallelonga is a multitalented personality...won two Academy Awards and two...was born on... developed a passion for cinema...studied acting in...also ventured into scriptwriting...is busy with productions of...came under fire...replied to Trump...was born to...Green Book is the testimony of his love for his family...based on his father's friendship with...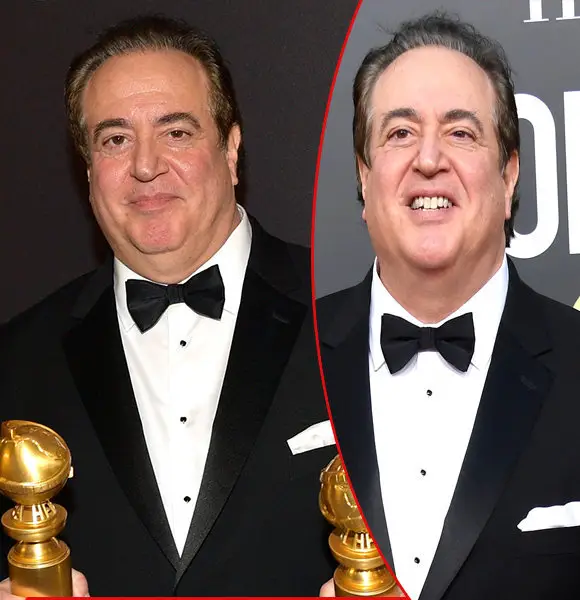 Nick Vallelonga is a multitalented personality, who has numerous acting, producing, writing and directing credits on his name.
Further, in 2019, Nick became a sensation as he won two Academy Awards and Golden Globes each for his movie Green Book (2018) (starring Viggo Mortensen, Mahershala Ali, and Linda Cardellini) under the category Best Original Screenplay and Best Picture.
How Old Is Nick Vallelonga?/ His Birthday/ Wiki / Career
Nick Vallelonga was born on 13th September 1959 in Bronx, New York, USA. 
He developed a passion for cinema at a very young age. As a twelve-year-old, he appeared as an extra in the iconic movie The Godfather.
Later, he studied acting in NewYork with highly acclaimed teachers and started performing in off-Broadway productions. After that, he moved on to minor roles in films and TV.
Later, Nick also ventured into scriptwriting and started writing and directing independent films. Some of his critically acclaimed projects include Choker (2005), The Corporate Ladder (1997), and In the Kingdom of the Blind, the Man with One Eye Is King (1995), to name a few.
Further, his fame reached a new height following the critical success of his movie Green Book in 2018.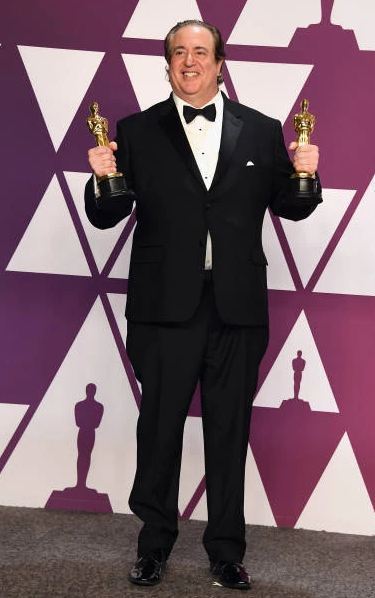 Nick Vallelonga after winning two Oscars in 2019 (Photo: vignette.wikia.nocookie.net)
After his Oscar and Golden Globes winning project, Nick's Vallelonga, who just stepped in his 60s, is busy with productions of several films and TV projects, including, That's Amore!, The Reunion, and Men at Sea.
Is Nick Vallelonga A Trump Supporter?
At the beginning of 2019, Nick Vallelonga came under fire as a 2015 tweet from his Twitter account surfaced back.
In 2015, Donald Trump had made severe allegations on Twitter against people of the Muslim community in New Jersey. He allegedly accused that the New Jersian Muslims of cheering as the World Trade Center came tumbling down on the 9/11 attack.
And it turned out that in the 2015 tweet, Vallelonga had replied to Trump, tweeting,
100% correct. Muslims in Jersey City cheering when towers went down. I saw it, as you did, possibly on local CBS news.
As this tweet surfaced back after an episode on ET on 9th January 2019, Nick received criticism and backlash for his nativism and racism.
Another Trump Supporter:- Stephen Miller Wife, Girlfriend, Hair, Parents
Nick then deleted not only the tweet but his entire Twitter account. Further, he also apologized to all members of the Muslim faith and promised that he had learned his lesson. 
Family Details Of Green Book's Writer
He was born to father, Tony Lip (Frank Anthony Vallelonga) and mother, Dolores Vallelonga. His father Tony was an established actor known for his incredible performances in The Sopranos (2001-2007), Goodfellas (1990), and The Pope of Greenwich Village (1984), to name a few.
Nick Vallelonga, who comes from an Italian ancestry, is a real family guy. His Oscar-winning movie, Green Book, is the testimony of his love for his family. 
You May Be Interested:- Who Is Paul Ritter Wife? Partner Details, Religion, Movies
The film is based on his father's friendship with the brilliant pianist Dr. Donald Shirley in the 1960s. The film's entire story revolved around his father, mother, uncle, and even his grandfather.
Further, Nick has cast most of his family members in the movie. Nick cast his younger brother, Frank, as his uncle Rodolpho-known as Rudy and uncle Rudy appeared as Nick's grandfather Nicola Vallelongaas in Green Book.