Stephen Miller plans to make her his wife and live a peaceful...that his girlfriend resided in Canada but he hasn't yet...condemning Hispanic population, gay clubs, and Muslims...even jokingly compared his hair to PlayStation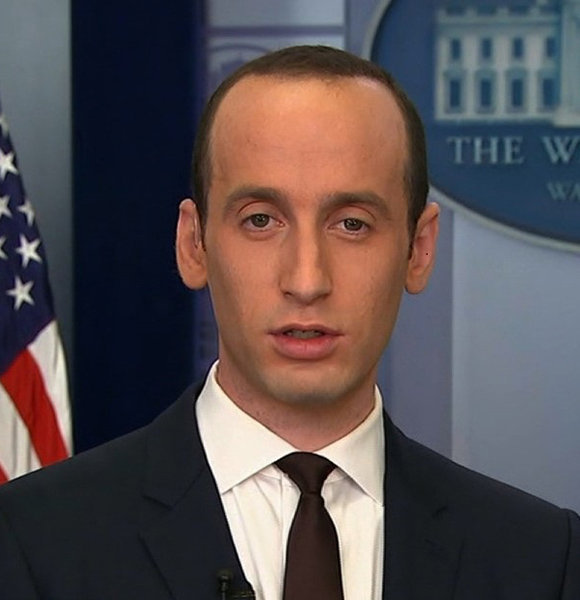 Several controversial figures come to mind when you think of Trump's presidency, and political advisor Stephen Miller undoubtedly makes it to the list. Apart from working as senior advisor for policy for President Donald Trump, he is a well-known writer.
He was the speechwriter behind Trump's inaugural speech and has written for The National Review & New York Post. Most notably, he is a topic of interest to both hater and fans alike. During his tenure, Stephen has been the subject of jokes, with comedian Kumail Nanjiani jokingly comparing his hair to PlayStation 1
But here's the issue, President Trump's plan to separate migrant children from their parents created massive debate on both the liberal and conservative group. Looking at the moral element of such decision, many speculated if the policymakers were devoid of empathy. But, it was later revealed that Stephen was behind the unethical policy.
So, due to his far-right ideologies on immigration and separating families, many speculated about his own family and personal life.
Bio: Age, Parent's, Early Life
Stephen's birthdate as per official record falls on 29th October 1980 which makes him 38 years old. Interestingly, it turns out that the man who is active against immigration-friendly policy comes from a family of immigrants himself.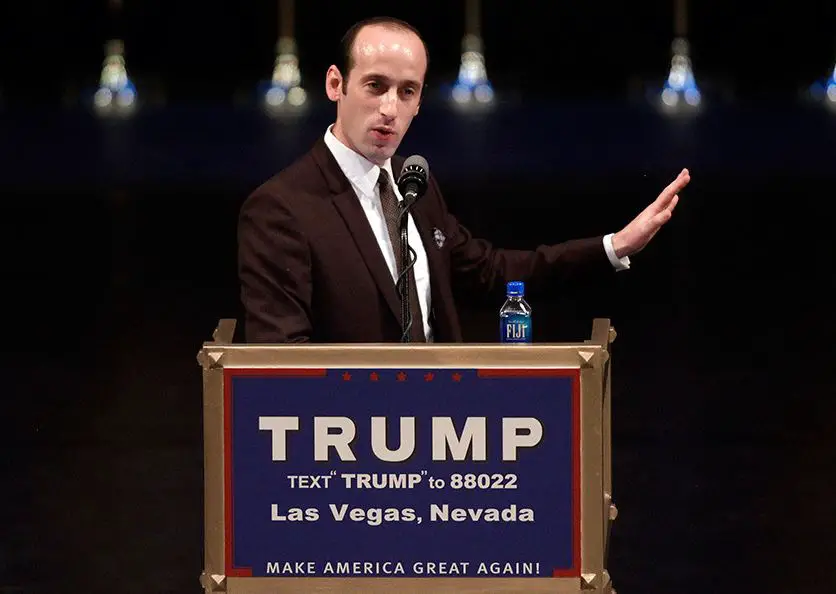 Stephen Miller makes his appearance during Donald Trump's rally in 2016 (Photo: politico.com)
Coming from a Jewish family, Stephen's father Michael Miller and mother Miriam Miller nee Grosser own a real estate investment company. Also, they own 2,500 residential units under the name, California Villages. But things weren't always this way. Had his great grandfather not immigrated to the USA from his home country, the advisor wouldn't be in the states.
His great grandfather Wolf Leib Glosser was initially a citizen of Antopol, Belarus. Sadly, the environment in his home country was in turmoil as the Russian government was persecuting Jews. So, to escape the persecution, Wolf migrated to New York in 1903. He later brought Stephen's maternal grandfather Izzy Glosser to the states.
Recommended Article:- Donald Trump's Statement Concerning Muslim Immigrants Was Removed From His Website! Why Is It So?
The family settled down and expanded their enterprise, thus setting the example that the American dream is possible.
But, while growing up, the speechwriter forgot all his history and instead developed conservative views. After graduating from Santa Monica High School, his right-wing ideologies started to take shape more during his college years. During his student years, he even wrote articles condemning Hispanic population, gay clubs, and Muslims.
His hostile nature and political views were evident ever since his younger years, that went to have a considerable effect in the policy of the country itself.
Is Stephen Miller Married?
As of today, the political advisor seems to be less focused on maintaining a healthy dating life and is a bachelor. Even in his youth, he was more focused on organizing political conservative rallies and movements. In several interviews, his friends have recalled him as being a 17-year-old loner obsessed with guns instead of focusing on making a girlfriend.
Conservative Figure :- Allie Stuckey Parents, Religion, Salary, Husband
On top of that, in 2006, he wrote an article defending three men of Duke University, who were accused of rape. Although the men were falsely accused, he was quick to protect them. So, it's imminent that Stephen does have a tough time finding a date.
However, there were rumors in 2018 that his girlfriend resided in Canada, but he hasn't yet confirmed the claims. Even if he does, it's probable Stephen plans to make her his wife and live a peaceful married life instead of creating disputable policies.