Entertainment
Nicole Young & Dr. Dre Are Married, Their Relationship & Children Details
Dr. Dre is undoubtedly the biggest name in the Hip-Hop industry, but there has been a person silently supporting him for decades now.
Nicole Young, Dr. Dre's wife, has contributed much to his success. Not only that, but she is also responsible for the happy family he has built.
Read on to find out more about the Hip-Hop mogul's wife and their relationship.
How Dre and Nicole Got Together
Dr. Dre met Nicole when she was still married to her former husband, NBA star Sedale Threatt. The hip-hop mogul pursued her even while she was still married to Sedale. As fate would have it, she did indeed get divorced from Sedale in 1995.
Another Hip-Hop Artist:- Who Is Meek Mill Girlfriend? Is He Dating or Single?
It didn't take long for the two to get together, and they officially tied the knot a year later.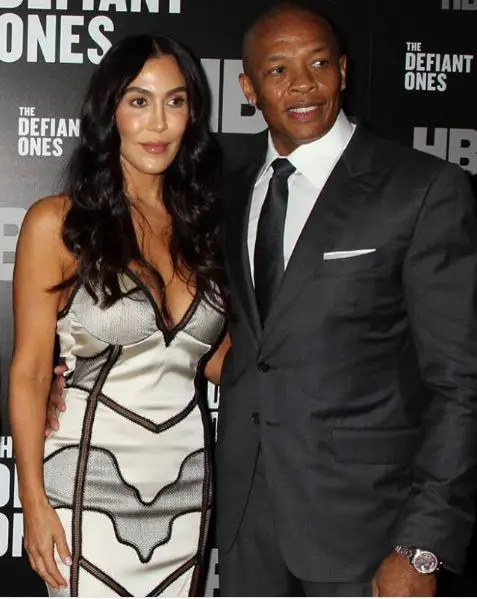 Dr. Dre with his wife Nicole Young in New York in June 2017 (Photo: Dr. Dre's Instagram)
As of 2019, they have been married for 23 years and are still happy together. 
Married Life & Children
Nicole Young got married to Dr. Dre in 1996. The hip-hop legend has a son named Truice Young (born 1997) and a daughter named Truly Young (born 2001) with his wife.
Outside his relation with Nicole, he has four more children: Curtis Young (Aka Hood Surgeon), La Tanya Danielle Young, Andre Young JR., and Marcel Young.
Curtis is a rapper who formerly went by the name of Hood Surgeon. Eldest of Dr. Dre's children, he took heavily after his father and followed in his footsteps. His rapper name Hood Surgeon was also taken from Doctor of Dr. Dre. Similar to his producer father, he also has his own independent label called Hood Records.
Dr. Dre's youngest child, Truly Young, is a singer, songwriter, and Instagram star. She is currently studying at the University of Southen California's (USC) School of the Cinematic Arts.
About Nicole Young
Nicole Young was born on 1st January 1970 in the US. She is a law graduate but has never practiced the craft.
More About Nicole Young And Her Relationships:- Nicole Threatt Age 48 Wiki: Kids, Ethnicity, Net Worth | Dr. Dre's Wife Details
Initially, she rose to fame after marrying NBA star Sedale Threatt in 1992.
However, after getting together with Dr. Dre, Nicole focused all her time and attention on her family.
With her sacrifice and contribution, her relation with Dr. Dre, as well as the entire family, is excellent. A mother of two, her dedication to her family, is very admirable.
Interesting Facts
Nicole has played in movies like Santa vs. the Snowman (1997) and Back in the 80s (2005).

Her husband's net worth in 2019 is $800 million, according to Forbes.

Her husband's nationality is American and his ethnicity is African-American.

Dr. Dre, together with Jimmy Lovine, donated a total of $70 million to USC. The matter escalated into a huge outrage when Truly Young got admitted into the university's coveted School of the Cinematic Arts.