Dazzling audiences across the globe, Nita Strauss...Nita is a musician...started playing heavy metal when ...in the year 2014, Nita replaced...at the age of...Nita has been dating boyfriend...she is the guitarist for renowned...Nita also boasts a net worth of...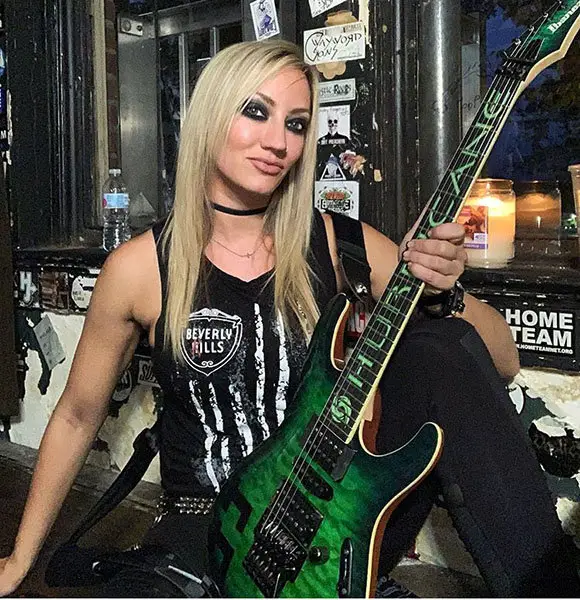 Dazzling audiences across the globe, Nita Strauss rules the stage with her guitar and pick. The Los Angeles-born guitarist is mostly known for her works as Mega Murray with the all-female heavy metal tribute group, The Iron Maidens.
Nita has been touring around the world for more than 16 years now. During her tour, she has shared the stage with distinguished artists like rock legend Alice Cooper, band Femme Fatale, and R&B star Jermaine Jackson.
Nita Strauss Bio
Nita's birth date is classified as 7 December 1986. She comes from a rich lineage of classical musicians. Her father James Strauss was also a musical artist, who played for the band named Jiva during the 70s.  One of her ancestors includes the famous Austrian composer, Johan Strauss.  
Nita started playing heavy metal at the tender age of 13. At 15, she had already begun to tour with different bands in Los Angeles.
From LA:- Shaun Holguin Wiki: His Bio Shows How Perfect Married Life with Wife Ended in Divorce
With the love and support from her family, Nita achieved a lot of success as a musician. She was ranked as the leading female guitarist in the list of '10 Female Guitar Players You Should Know' published by Guitar World.
In the year 2014, Nita replaced Orianthi as Alice Cooper's guitarist. She had earlier collaborated with Alice to create her original music after which the guitarist became a part of his band.
In 2018, she performed at WWE event WrestleMania, playing Shinsuke Nakamura's entrance theme. At the age of 32, Nita rocks a blonde hair, and her height is reviewed as 5 feet and 7 inches (1.7m).
Nita has dozens of albums and soundtracks. Her most accomplished pieces include Heroes Of The Storm and Metal Gear Rising: Revengeance.
Dating Manager Boyfriend
Nita has been dating boyfriend Josh Villalta for quite some time now. Josh is also her manager and a drummer in the same band. They have toured together to various parts of the US.
Nita and Josh are very open about their relationship and are not afraid to share their love life on social media.
On Valentine's day 2019, the couple took to Instagram to share their love for each other. Expressing her infatuation for Josh, Nita mentioned his as her best friend and faithful partner.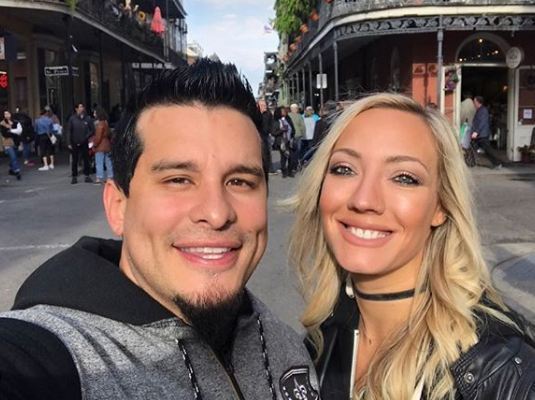 Nita Strauss with boyfriend Josh Villalta on Valentine's day 14 February 2019 (Photo: Nita Strauss' Instagram)
Although they look like a married couple, Nita and Josh have not decided if they are ready to tie the knot yet.
Despite Nita being quite open about her relationships, any knowledge on whether the two have started a family is limited. 
Net Worth Details
As the guitarist for renowned American rock singer-songwriter-musician Alice Cooper, Nita has amassed a considerable fortune herself. Her employer Alice boasts a net worth of $40 million.
Also A Musician:- Devon Allman Wife, Mother, Net Worth
Working with multi-millionaires, Nita has also garnered a few million herself. However, her salary and tour earnings remain a mystery.