While most celebrities love being in the spotlight, there are few, who enjoy keeping a low-key profile. Noma Dumezweni falls upon the few as she is known to maintain a career uninterrupted by her personal life.
Famous for stage performances, Noma has shown her acting talents in a few movies and TV shows. Let's explore her bio and discover the details of her net worth as well as relationships!
Parents Detail, Nationality & Ethnicity
Noma was born as the daughter of parents Thami Dumezweni and Nomanono Isaacs in Swaziland. Her parents had earlier fled to the nation from South Africa in 1968 due to racial segregations.
Famous Model's Ethnicity:- Angie Varona Bio, Boyfriend, Parents, Ethnicity
Later, Noma alongside her mother and younger sister moved to the UK as political refugees. As her father wasn't accepted into the country, she remained estranged from him for 30 years until Noma visited South Africa to meet him.
Noma boasts an African ethnicity, which she inherited from her parents. She possesses an English nationality.
Bio: Age, Net Worth & More
Noma Dhumezweni, age 49, is an actress, who established herself as a stage performer. Although she got the acting bug at a young age, Noma had to wait a few years before she could be recognized.
One of her earlier performance on screen was in the 2001 TV adaptation of Macbeth. Further, she played in several TV shows including EastEnders, Doctor Who, and Holby City.
Despite her multiple TV roles, Noma's strong suit is her works on stage. She repeatedly acted on dramas and portrayed some excellent performances. Some of her plays include Linda, A Raisin in the Sun, Romeo and Juliet, Henry V, and A Human Being Died That Night.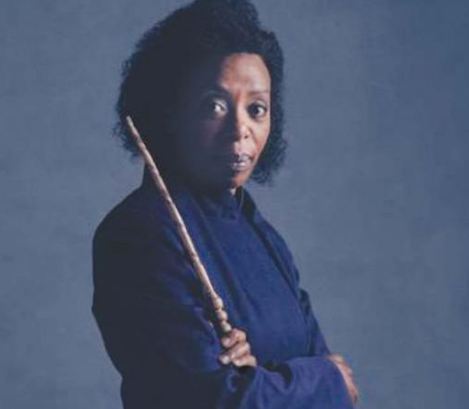 Noma Dumezweni as Hermione Granger in the 2016 play, Harry Potter and the Cursed Child (Photo: Theleakycauldron)
Noma broke the stereotype playing the role of Hermione Granger in the drama, Harry Potter and the Cursed Child. The character was earlier portrayed by Emma Watson in the Harry Potter movie franchise.
Emma Watson's Secret Boyfriend:- Chord Overstreet Steps Out With New Girlfriend Emma Watson - Secretly Dating!
Noma is at the height of her career and has accumulated a substantial fortune as an actress. Although the exact figures of her net worth are yet to be reviewed, she potentially earns a salary averaging $50,427 per year.
Ever Married?; Relationship
Talking about her dating life, Noma was in a relationship for a long time. Noma hasn't disclosed if she ever married the man, but she still enjoys the fruit of her relationship.
Noma has an eleven-year-old daughter from her romance with the suspected husband. Although she broke up with the then-partner after twenty years together, she still cherishes the time spent with him.