The Internet has given people a platform to showcase their talent. By virtue of YouTube, Olan Rogers has also made a name for himself in the entertainment world. Boasting a million subscribers on YouTube, the comedian interacts with his fans regularly.
Following his sucessful internet career, Olan has dabbled in TV screens too. Well, he is the creator and voice actor of Final Space - an animated show. And, the niche audience loves his show; science-fiction mixed with fantasy. In 2019, the show's second season dropped in the Adult Swim network.
Married Status, Dating History
Olan is a lucky guy in terms of his love life. He got married to his best friend Rachel Vaughan Rogers in 2017. The wedding took place after the social media star proposed his long-time girlfriend in July 2016.
Excitingly, the pair first met when Olan and his then-future wife attended Collierville High school together. While it was an instant attraction for Rachel, the YouTuber took his time to come around.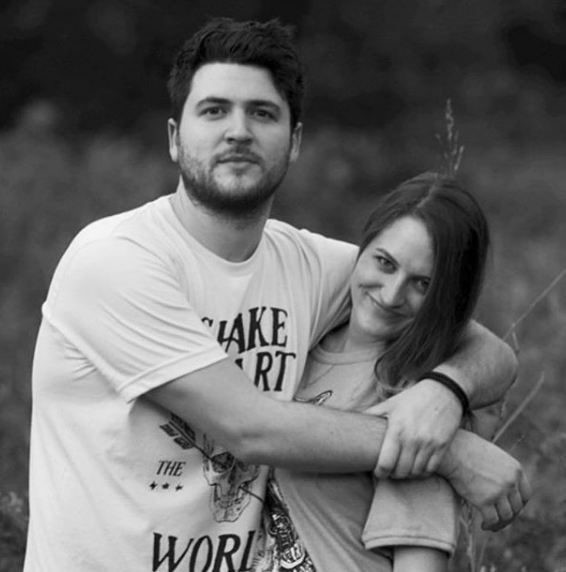 Olan Rogers with wife Rachel Vaughan Rogers in April 2019 (Photo: Olan Rogers' Instagram)
For the longest time, Olan kept Rachel in friendzone. But, things worked out as they started dating in 2007. The love birds even attended the same college and graduated together in 2010.
Social Media Star's Dating Life:- Eugenia Cooney Boyfriend, Mom, Net Worth
Fresh out of college, the YouTuber and his girlfriend focused on their careers. While Olan focused on his self-titled YouTube channel, Rachel also worked hard in her career.
Today, he is a reputed content career, and she is a sucessful interior designer. Further, the pair own an apparel shop called The Soda Parlor. The couple makes creative products like NASA gears and Star Cadet shirts for women, which is a hit among fans.
While everything worked out well for Olan, he had gone through a hard time in his dating history. It so happened that his best friend and former girlfriend backstabbed him. Poor Olan found the pair making out in a car when he was on his way to the girl's house. It was a learning curve as he found a loving partner in the end.
On his gay rumors, a happy marriage and girlfriend history makes his straight sexuality rather clear. Although he is straight, Olan remains an ally of the LGBT community. In multiple instances, he has made his support for same-sex marriage and the gay community well-known.
Parents & Family Details
The YouTuber considers his parents his biggest inspiration. He regrets that he took them for granted for the longest time. Now, with highest regards for his guardians, Olan often shares about them on social media. In addition to his guardians, another member of Olan's family is his brother.
The Rogers boys' NASA employee father and loving mother raised them to treat everyone equally. Further, there was a freedom of choosing one's faith in the Tennessee native's house.
Thus, when Olan of height 6 feet 3 inches (1.91 m) decided to become a follower of Christianity, his parents supported him.
Today, he has made them happy as he boasts a sucessful creative career. And, his net worth comes from multiple sources. He possesses a monthly income between $81 - $1.3K per month form YouTube and pockets an average of $40,000 per month as a voice actor.
Many might not know, Olan has also dabbled in stand-up comedy. He boasts two spoken word albums namely Bring The Bacon and Don't Poke The Bear. Thus, he earns an average salary of $40,000 per year as a comedian.