Entertainment
One Ethnicity and Raised in Another: Uma Pemmaraju's Married Life with Millionaire Husband. Why Divorce?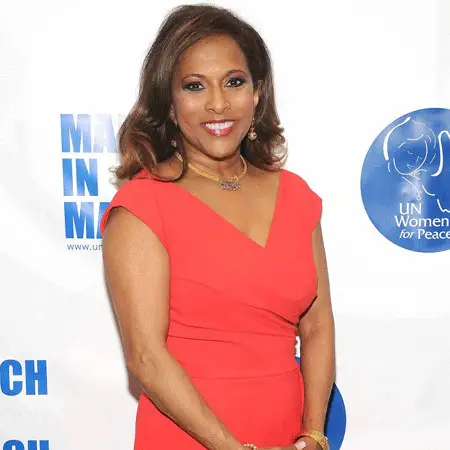 Among the other Fox Reporter, Uma Pemmaraju has marked her significance in the broadcast industry through her smooth interviews and articulate speech.
Standing as an example to all women, Uma represents herself as a lady, who has gained ample success in her professional career. But when it comes down to speaking about her personal life, the reporter doesn't seem to hold as much win she he did in her career.
With failed married life, Uma has been living together with her daughter and looking for something big in this world!
Uma's Married Life Ends In Divorce With Husband!
Uma Pemmaraju was married to Andrew Petkun who is apparently a millionaire. Uma and Andrew were dating for a long time before getting married for good.
Their marriage was nothing 'ordinary.' Uma planned to incorporate a multitude of traditions into the wedding ceremony; she wanted people from different ethnicity like a rabbi, a Tibetan monk, and an Islamic priest to be present at her wedding.
Read Also: Fox News' Special Report Host Bret Baier Massive Salary & Net Worth At Age 48
She did that because she wanted people to remember and share her thought, religions can be put together in one place positively.
Although the couple had a wedding that is still remembered today, their marriage didn't go that well as expected.
The couple who were head over heels for one another put an end to their marriage after discovering they weren't a mere fit together. Facing a marital downfall like many other pairs, Uma and husband Andrew split their relationship along with a divorce.
Similar Story: Noelle Watters Age 42 Wiki: Nasty Divorce With Jesse, Net Worth & Facts
However, the duo did share some glorious time together to welcome their baby girl Kirina into the world!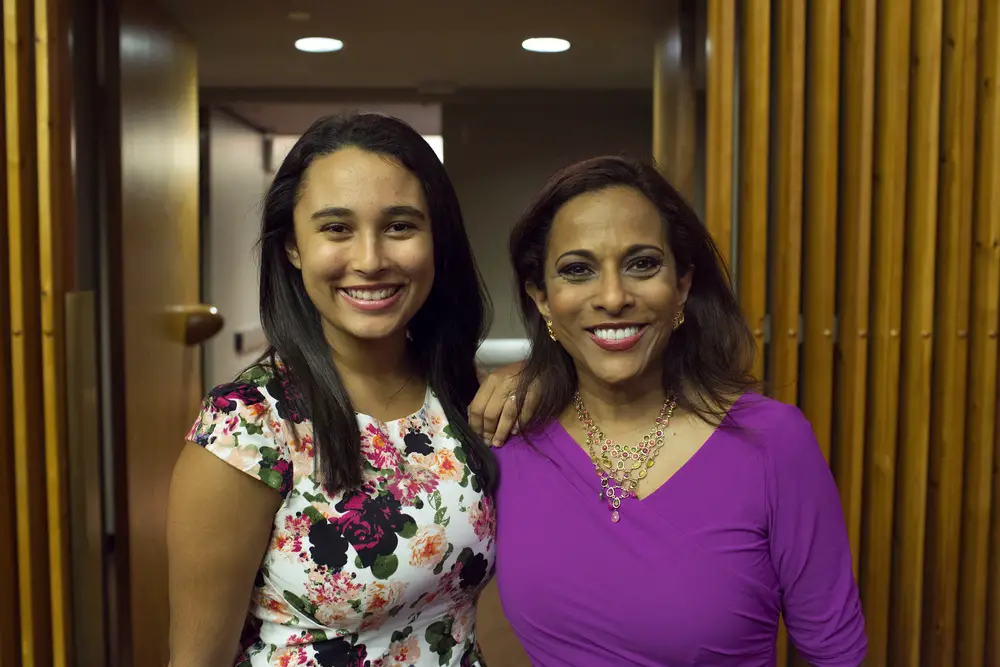 Uma Pemmaraju with daughter, Kirina Alana Devi at the screening of private violence in 2014 (Photo: unwomenforpeace.org)
Like every other unsuccessful marriage of famous personalities, the reason of divorce of this one has also been kept a secret. There is no further news about her ex-husband and daughter at the moment.
However, the famous anchor has been living together with her daughter Kirina ever since her divorce. She also highly admires her daughter for all the love and support she has bestowed upon her along the way!
Don't Miss: Fox News' Leland Vittert Married At Age 36? Gay Talks & Parents Details
There is no news available about Uma romantically linked with anybody or dating someone. However, she seems to be pretty busy taking her career to another level. In an interview, Uma kind of revealed what she wanted to do in her future career saying,
"Where am I headed? I'd love to be on a magazine show on the networks or have my own production company. Maybe I'll consult on how to do wonderful television. I'd love to do children's television. I think we're entering an era where children are taken more seriously. I'd love to develop programming that meets their needs, where they are not just thought of just as kids."
Uma's Short Bio:
Uma Pemmaraju was born on March 31, 1958, in India, (age 58 years old). She joined the Fox network in 1996. Apart from Fox News, Uma has worked for KTVT-11 as a news anchor, WLVI, and WBZ-TV.
 Uma Pemmaraju is an Anchor and host on the Fox News Channel Network. Uma was raised in San Antonio, Texas as her parents decided to move to the USA in the year 1964 but she has an Indian nationality as she was born Rajahmundry, which lies in India.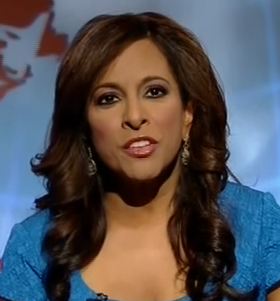 The stunning Uma Pemmaraju never fails to stun the audience with her spectacular reporting skills (Photo: Mediamattersforamerica.com)
In her career as a journalist, she has interviewed famous personality as Dalai Lama, Buzz Aldrin, Donald Trump, etc.
@FoxNews UMA - always doing an outstanding job as an unbised reporter. A real pro. so refreshing good replacement 4 M Kelley @UmaPemmaraju — C.J. (@Affirmcj) May 23, 2016
She currently serves as an anchor for America's News Headquarter. She earns an average annual salary of $55,380. She has received lots of admiration for her performances as a news anchor.