Paola Mayfield was born in 1987 and celebrates her birthday on...came all the way from her country Colombia to the US, to participate in the first season of the reality show...is married to husband...suffered a miscarriage back in...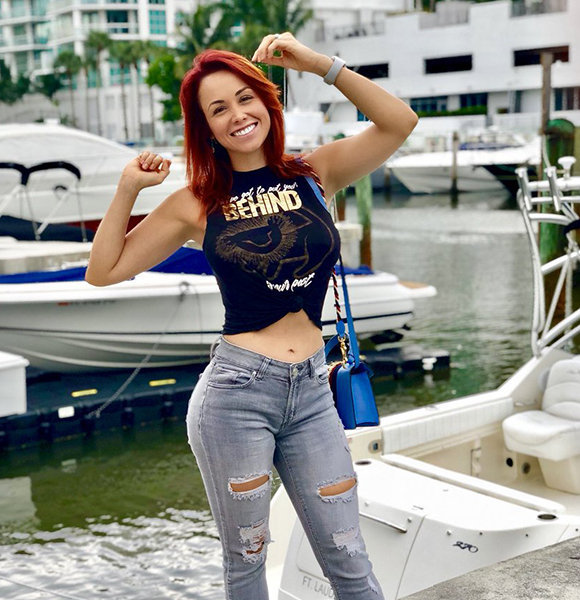 Paola Mayfield came from Colombia to the US to participate in the first season of the reality show, 90 Day Fiance. Her leap of faith worked as the TLC reality show catapulted her to fame. 
People adored her so much that she was asked to come back for the spin-off of the show; 90 Day Fiancé: Happily Ever After?
While not filming her life on national TV, Paola works as a personal trainer and fitness model. 
Paola Mayfield Bio
Born in 1987, Paola celebrates her birthday on 14th May every year. She was of age 18 when she started modeling in her native country, Columbia. While modeling on the side, the South American-native also went to Politecnico Grancolombiano University in 2013. 
But her education got cut short when Paola was offered to appear in 90 Day Fiance. In the show, she met her future husband, Russ Mayfield, and a beautiful relationship blossomed between the two. Since then, she has continued to live in the US and regularly shares her life with the world via the reality show, 90 Day Fiancé: Happily Ever After? 
Life With Husband 
Unlike other reality show couple, the 32-year-old beauty has defied all odds and maintained a long-lasting relationship with her husband. The pair, who got married on 7th October 2013, continue to honor their union till now.
Paola and her mechanical engineer beau's love was put to the test when he lost his job shortly after filming the first season of 90 Day Fiance. 
90 Day Fiance Star In Our Vault:- Elizabeth Potthast Wiki, Age, Boyfriend, Pregnant
But, the Colombian beauty came through and supported her man via working as a swimsuit model. The hustling pair even moved to Miami from Oklahoma. Soon enough, Russ got a job, and things started going back to normal. 
However, bad things were hardly over for the married couple. On the third season of 90 Day Fiancé: Happily Ever After?, Paola and her husband revealed that they had gone through a miscarriage. 
Well, goods days were also not far as on the same season, they announced the news of the reality star's pregnancy. 
Baby Bliss
On 1st January 2019, Paola welcomed her son, Axel. The duo was over the moon with the arrival of their rainbow child. His entry was the happiest day for the reality star, who previously lost a child due to complications from her RH-negative blood type.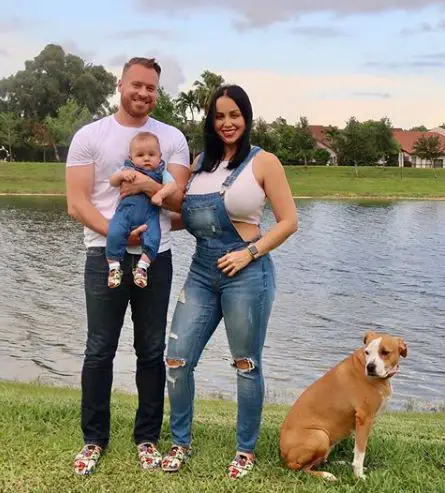 Paola Mayfield poses with husband Russ Mayfield and baby boy Axel along with their dog on 15 May 2019 (Photo: Russ Mayfield's Instagram)
As she sought out doctors' help, happy gods shined on the couple. A happy father, Russ even joked to US Weekly in 2019 about wanting more kids in the family. Little Axel hasn't got a sibling just yet as his parents are busy raising him.
Net Worth, Height & Weight 
As of now, Paola is the owner of the fitness center entitled Super Pao Fit. As a personal trainer, she earns an annuals salary of $60,136. Her husband also adds to her net worth, working as a technical product manager at Xylem Inc.
Taking about her measurements, she stands at a height of 5 feet 7 inches (1.70m) with a complementing weight of 57 kg.