Entertainment
QVC's Pat James-Dementri Age 58 & Husband Rift, Daughter Love | Bio
Pat James-Dementri is an American journalist working for the QVC network. her ...long association with the channe l bags her a salary amounting..,she divorced with her husband after he was involved in an affair with...Pat currently has a daughter...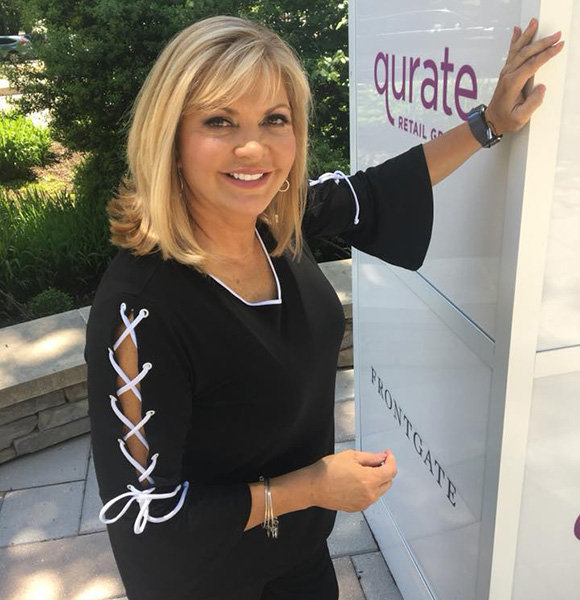 A journalist working in the field for over three decades, Pat James-Dementri has highlighted unprecedented work ethics and longevity in her career. Born on 19 July 1960, Patricia Dementri has been a host to a morning show on QVC channel since 1987, right since the establishment of the channel.
Pat over her illustrious career has gone through some tough periods in life. One such period came during her marriage with former husband Vince when she came to know about the news of an affair between her husband and his colleague. However, Pat has managed to come out of this situation as a better and stronger person.
DeMentri's longevity in her career at the QVC has secured her financial status significantly. However, amidst her professional duties, Patricia has also managed to successfully enroll her responsibilities of a mother as well, supporting her daughter in every step of the way.
QVC Star's Divorce With 'Troubled News Anchor' Husband
Patricia, a journalist facing a constant spotlight with her professional responsibilities, has always preferred to keep her personal life private. She got married to her former husband Vince DeMentri at a very low-key wedding, highlighting her desire for personal space.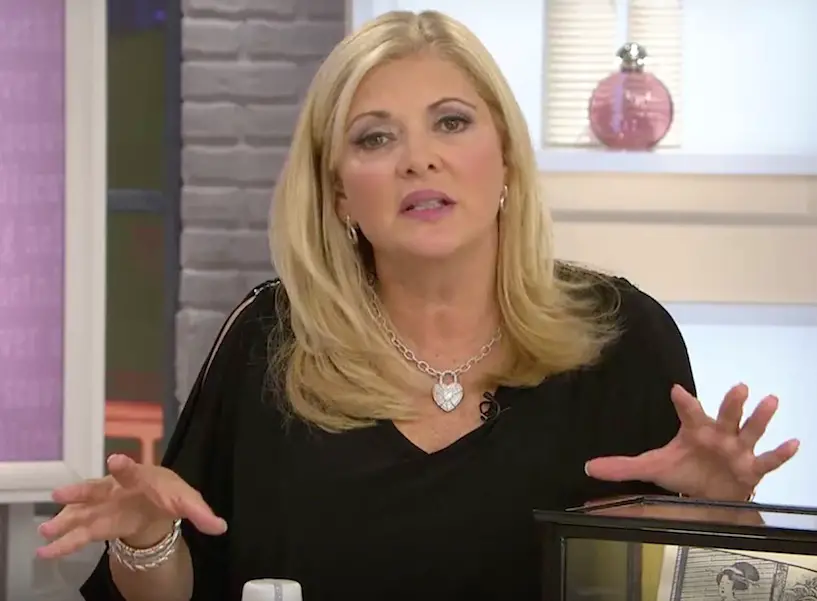 Pat James-Dementri on her QVC anchoring duties. (Photo: Marathi.TV)
Pat met her former husband Vince, an American broadcast journalist himself, during her studies at Temple University.
All seemed to be going well for the two anchors after their marriage, with the addition of their daughter Nicole into the family as well, before a news regarding Vince's affair with his colleague broke in.
You May Also Like: QVC Shawn Killinger Husband, A Director Best With Baby & Children
The couple got divorce in May 2007, after Vince was involved in an affair with his WCAU co-anchor Lori Delgado. He was later fired from the channel for this very decision.
An affair with his co-anchor wasn't the only controversy Vince has landed himself in over his journalistic career. He has had a string of controversies which led Dailymail to publish an article in 2015 with a headline 'Troubled news anchor fired AGAIN ' after the anchor got in a fistfight with his colleague.'
Talking with The State-Journal Register in 2012, Vince clarified his life choices
'I don't think you can judge anybody's character by an incident or two in life.'
Patricia, ever since her divorce with Vince, has managed to completely keep her personal life under the hat. Fulfilling her dream job at QVC, Pat has focused her complete attention towards her career and her daughter.
Bio Reveals Age, Salary and Love For Daughter
At 58 years of age, Patricia still remains as enthusiastic and passionate for her job like never before. A former model and retail assistant, Pat shifted her career into journalism after being offered her dream job at the QVC network in September 1987.
The QVC anchor, after proving her loyalty to the channel remains to be properly compensated by the network. QVC with its lucrative clauses offers its hosts a sum of up to $500,000 if they can meet the channel's demands. Safe to assume, that in her three-decade-long career, Pat has bagged a buck load of cash.
See Also: QVC's Mary Beth Roe Eternal With Husband | Daughter & Family Status
However, career longevity has come at a cost for the anchor whose continuous glamour on-screen despite her passing age has raised a lot of rumors hinting towards plastic surgery. However, there has been no confirmation regarding these rumors.
Besides her mouth boggling salary figures, Patricia has one more motivation in life in the form of her daughter, Nicole to overcome obstacles. And going by her blogs, the anchor seems to be a very loving mom to her daughter.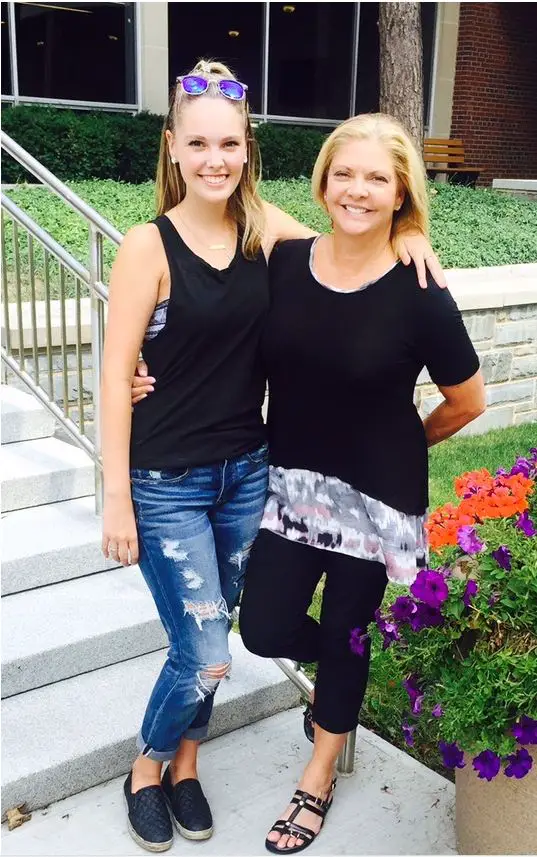 Pat poses with her daughter Nicole(left) (Photo: community.qvc.com)
In her blog on 8 July 2014, Patricia reminisces her journey of a working mother after her daughter Nicole graduated high school,
"I survived the working mom guilt and worry with the support of the women at the Q...Fast forward in our journey eighteen years and my friend was so right about telling the passage of time by your children....all of our kids have graduated and are moving on to pursue their dreams.."
With Nicole headed towards college, Patricia continues to support her daughter in every way possible. And in spite of her family duties, she remains at the peak of her career balancing her professional and personal duties in a way, only a few can dream of.