Durrani Popal verified details on her precise net worth......didn' last that long and her boyfriend went onto marry........ her identity as coming from Iranian ethnicity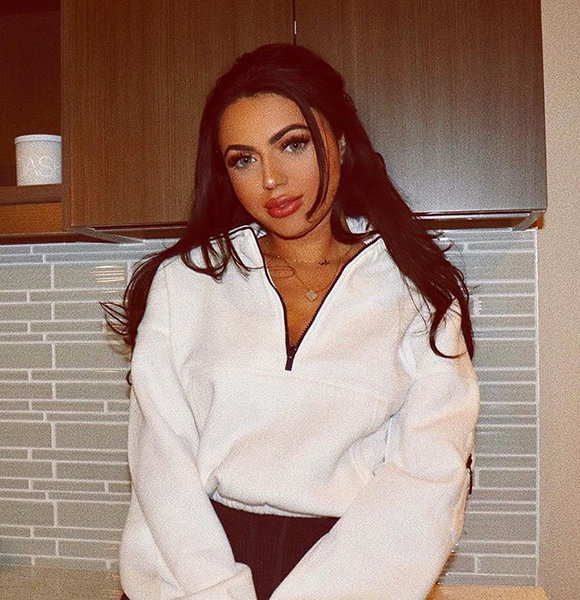 Reality TV star Durrani Popal rose to fame with her appearance in the E Network's series, Dash Dolls.
She was featured in the show as the merchandising manager of DASH boutique, a store founded by Kardashian sisters.
Heavily affiliated with the Kardashians, she was also a part of the family's reality shows like Kourtney and Khloé Take The Hamptons'. Interestingly, she is also called a Kim Kardashian look-alike and has even cited the star as one of her biggest inspiration for getting into fashion.
What is Her Net Worth?
The TV icon is doing very well for herself in financial aspect even since she stepped her way into showbiz. The verified details on her precise net worth haven't surfaced in media yet, but she accumulates about $100,000 yearly.
Apart from the paychecks that Durrani received from the reality show, she continues to cash in a considerable amount of money from her expertise as a jewelry designer.
She sells varieties of jewels ranging from necklaces to chockers through her website, Jewelsbydurrani.com. Moreover, a single accessory of her jewelry brand can cost up to $100 or more.
Previously Married to Dash Dolls Star:- Brian Cox Shares All, From Struggle With 1st Wife To Perfect Family From 2nd Marriage
Likewise, she receives an average salary of more than $64,000 from her job as a merchandising manager. The designer has also promoted brands like Missy Empire through her Instagram, which has more than 700K followers.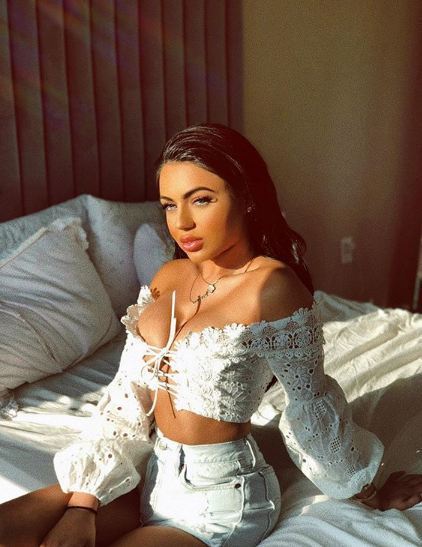 Durrani Popal dresses in Missy Empire's clothing to promote the brand on 27th June 2019 (Photo: Durrani Popal's Instagram)
Furthermore, she rakes in additional income from her collaboration with Rincon Cosmetics through her collection of beauty products.
Relationship History, Boyfriends
In 2015, the reality icon dated a boyfriend named Shalom Yeroushalmi, and their relationship was also featured in the reality show, Dash Dolls. Interestingly, she was even ready to convert to Judaism for her love as Shalom is Jewish.
But their relationship didn't last much as the pair parted their separate ways. The couple's split was mainly caused by their religious differences as Durrani's brother Abdullah was against her relationship from the start.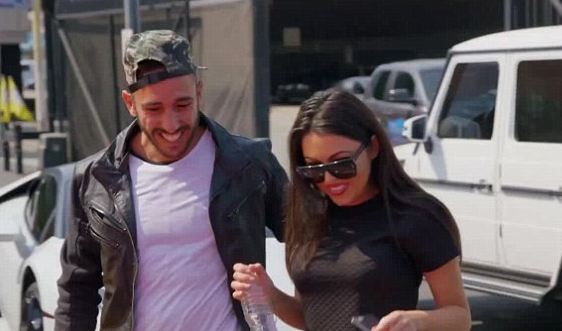 Durrani Popal takes a casual walk with Shalom Yeroushalmi in 2015 (Photo: Dailymail.co.uk)
Even while dating, her ex-boyfriend had hinted at their complicated love life due to their opposing beliefs.
Shalom eventually went onto marry Golnesa 'GG' Gharachedaghi, who is the star of Shahs of Sunset. Unfortunately, their marriage was short-lived, lasting only three months.
More On Her Ex-Boyfriend's Divorce:- Shattered Hearts! Golnesa Gharachedaghi Files for Divorce Against Husband Shalom Yeroushalmi
As of now, she doesn't seem to be dating or has a new boyfriend as she has kept her personal life low-key. Although she was last seen hanging out with British reality star Joey Essex in 2016, it turned out to be only a friendly meetup.
Bio: Birthday, Parents, Ethnicity
Durrani was born on 6th May 1989 in the town of San Francisco, California. Her parents are immigrants from Afganisthan and preach the Islam religion. Durrani had once talked about the strict upbringing by her Muslim parents. 
During her time on the reality show Dash Dolls, she received backlash from many viewers for showcasing her identity as coming from Iran. Whereas in reality, she possesses Afghani roots evident from her surname.
However, within the backlash, many fans came to her support, claiming she had every good reason to hide her ethnicity. Since many female performers with Afghan origin got bullied with sexist remarks in the past, her fans assumed the reality star hid her background to prevent such sexism.