Entertainment
Patsy Kensit Only Married Her Boyfriends; Still Searching For Love Even After Divorce With Four Husbands?
Bearing the pain of a heartache is never an easy thing to do. And when the same heartache takes place not once or twice, but four times, you suddenly feel like you have had enough in life.
Sharing the similar situation is British actress, and former Eighth Wonder frontwoman Patsy Kensit, who suffered divorce with all four of her boyfriends turned husbands. Today, we take a look at her failed relationships and also see if she is still looking for some new love.
So without much ado, let's get going!
Patsy Kensit's Failed Married Life With Four Husbands!
You often have the dream to marry your boyfriend, and so did Patsy, and she married all of her four boyfriends and made them husband at some point in her life, But only to suffer heartache and get divorced with all of them.
Patsy was previously married to a famous DJ, Jeremy Healy in 2009. But just after ten months of marriage, the DJ moved out and was adamant that the relationship was over.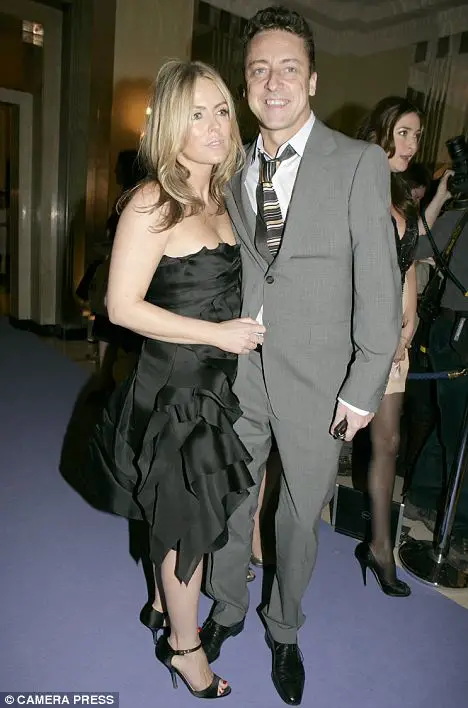 Caption: Patsy Kensit and her fourth husband, Jeremy Healy.
Photo Credit: dailymail.co.uk
A source close to Patsy said,
'Patsy has tried everything to make it work but it's over. She has said there is nothing that can be done about it now.

'She is determined to make it work but Jeremy is adamant that it's over and has moved out.
The source further added,
'He will be going back for his stuff at a later date. Patsy is devastated.'
Some friends even claimed that the marriage has been turbulent since the very beginning and the former couple even went to Maldives for a belated honeymoon to sort things out.
'They went there to patch things up but it didn't work,'
The reason for the frequent rows was explained by some close friends of Patsy.
Jeremy is away a lot which causes problems.

'He is always partying with models until the early hours and it's hard for Patsy to keep tabs on what he does. It caused a lot of friction.

'When he was DJ at the Victoria's Secret party he went missing all night and Patsy couldn't get hold of him on the phone. This caused a huge row.'
But this was not the only heartbreak for the rock lady, as before getting married to Jeremy; she was married to Liam Gallagher, the singer from the rock band "Oasis" who she first met on a plane.
The two got married back in 1997 and divorced around two and a half years later. The reason behind their divorce was said to be the unfaithfulness of Liam as Patsy claimed he cheated on her just after a week of marriage.
Patsy said,
'The week after he married me, he went to Los Angeles and slept with this girl Lisa Moorish, and got her pregnant. What a ****!
Patsy, however, did not blame Lisa and said,
'She went through with the pregnancy. You can't blame her. He dumped her for me and it wasn't very nice.'
Moreover, after the two got divorced, Patsy revealed that she cried every night while she was married to Liam.
Patsy said,
"You get so tired, beating yourself up about things. I was just so sad. I was living every 18-year-old girl's fantasy - and nightmare."
She also added that she gave the relationship her all and still was not enough.
"I'd made a commitment that I was determined to make successful, despite all the warning signs.

"I gave the most I'll ever give. I'm gutted it didn't work out."

"I thought I'd found it - that purity, that love. There was no sleaze. Our relationship developed over music and conversation. Yeah, and it died."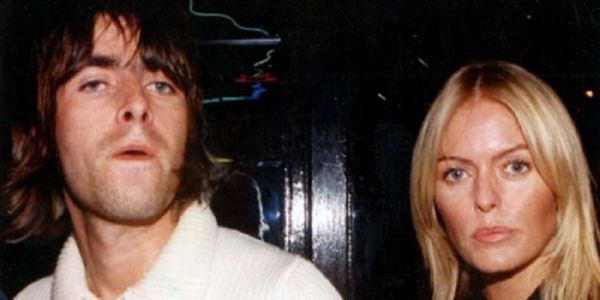 Caption: Patsy Kensit and former spouse Jeremy Healy were married from 1997 to 2000.
Photo Credit: whosdatedwho.com
The former couple shared a son named Lennon Gallagher.
Similarly, Patsy was married to British singer, Jim Kerr from 1992 to 1996.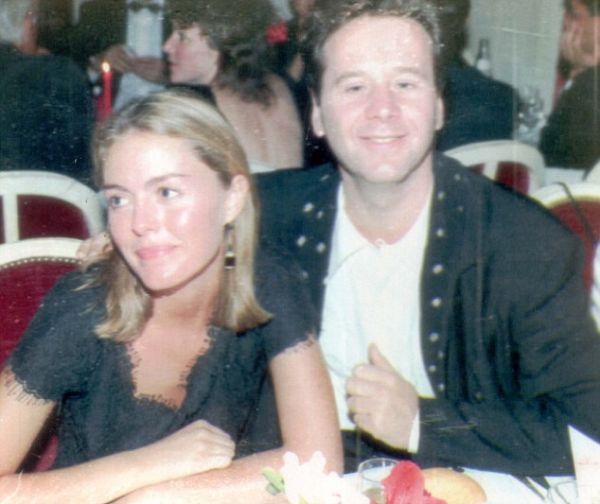 Caption: Patsy Kensit and Jim Kerr pictured at the Deauville Film Festival, in 1991.
Photo Credit: dailymail.co.uk
The reason behind the split was not made public and remains confined to the couple. They also have a son together, James Kerr.
Furthermore, her first husband was British Pianist, Dan Donovan who she was married to from 1988 - 1991.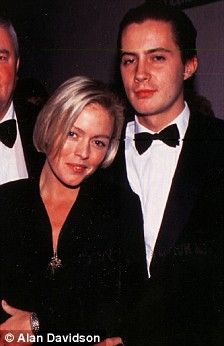 Caption: Patsy Kensit and artist Dan Donovan were formerly married.
Photo Credit: whosdatedwho.com
As her relationship with Jim, her relationship with Dan was also private, and thus, mystery still surrounds over their split.
Still Looking For Love Or Wants To Be Alone?
When you have had such terrible experiences with love, you almost feel like you are not destined to get some. But does Patsy still want love?
Well, back in 2015, she revealed that she had made up her mind on not getting married again as she had lost the sanctity of it.
'I basically married all of my boyfriends,'

'I'm a hopeless romantic and wanted them all to work.'
Also, when asked if she would walk down the aisle again, she reluctantly said,
'I don't think I will ever get married again - I think I've ruined the sanctity of it.'
And it seems that she has stood by her words as she is less likely to have a partner in life now. Maybe, she just does not want to get hurt again and intends to focus on her career which has made her the woman she is today.
Her successful career as a singer and also as an actress had resulted in her acquiring a lot of success and money. As a result, she boasts a net worth of $10 million.
Stay with us for the emerging updates on Patsy Kensit!