Entertainment
Paul Millsap Stats, Salary, Contract, Children & Dating Status
Paul Millsap is an American basketball player who plays for the Denver Nuggets of the NBA...has four children with ex-girlfriend Latoria Scott...his career stats are...earns around $30 million per year as his salary...is on the final year of his three-year/$90 million contract with the Nuggets...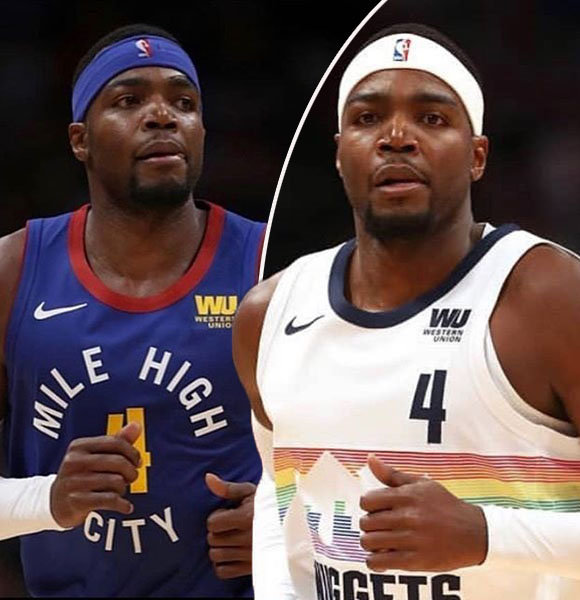 NBA's Paul Millsap started his professional basketball career with the Utah Jazz. He was Utah's 47th overall pick in the 2nd round of the 2006 NBA Draft and signed a contract with them on the 2nd of August 2006. He played for them until the 2012-2013 NBA Season.
After the end of the 2012-2013 season, on the 10th of July 2013, he signed with the Atlanta Hawks. He initially signed a two-year deal with the Hawks on that day and extended his contract to a three-year deal on the 9th of July 2015.
Then, after four seasons with the Hawks, Paul transferred again, this time to the Denver Nuggets. He signed a three-year contract with the Nuggets on the 13th of July 2017. He remains with them to date. 
Paul's Personal Life: Ex-Girlfriend, Kids, And Custody Battle
Paul was in a long-time relationship with Latoria Scott. They had four children during their dating period; daughters Xylah Millsap (born in 2003), Pnauyona Millsap (born in 2005), and Paula Millsap (born in 2013), and son Porter Millsap (born in 2014).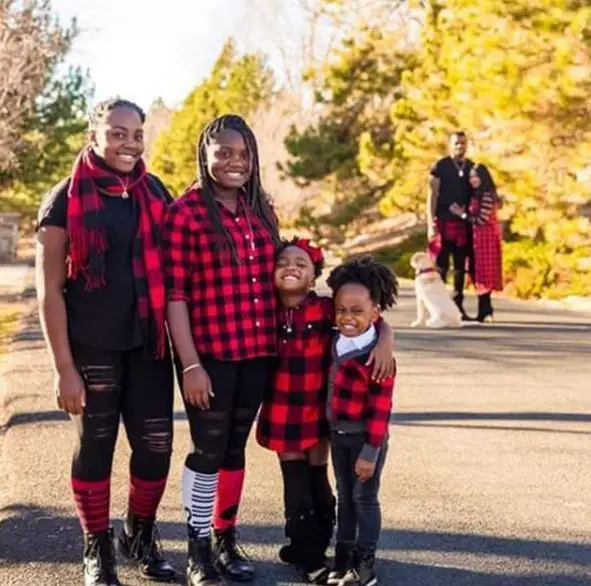 Paul Millsap's children in July 2019 (Photo: Paul Millsap's Instagram)
However, their relationship went downhill in around 2016, and the basketball player sued Latoria in early 2017. He sought legitimation, custody, and visitation. He also demanded that Latoria undergo a psychological exam to see if she was fit to share custody of the children.
On the 18th of July 2017, documents were filed, which explained that the NBA star and Latoria had reached a confidential and legal settlement about their case. Following the documents' filing, the court recognized Paul as the legal father of his four kids.
Career Stats
Paul has played a total of 945 career games, starting 661 of them. He has 4 All-Star appearances and 101 playoff appearances, among which he started in 56.
Another Utah Jazz Player:- Does Trey Lyles Have A Girlfriend? A Look At His Dating Status
He has an average of 29.3 minutes per game in all games, with 29.5 minutes per game for his playoff appearances.
As for his scoring stats, he averages 14.1 points per game, with that average jumping up to 14.6 during playoff games.
Net Worth
Paul Millsap owns an estimated net worth of around $45 million, according to Celebrity Net Worth.
Earnings: Contract & Salary
Paul signed a three-year/$90 million contract with the Denver Nuggets. Therefore, this makes his average yearly salary amount to $30 million, and also makes him the highest earner in his team.
While under contract with the Nuggets, he earned $30,769,231 during the 2017-2018 season and $29,230,769 during the 2018-2019 season. All in all, Paul has earned $181,245,742 during his career in the NBA.
Paul's Teammate:- Who Is Nikola Jokic Girlfriend? Dating Life, Family & More
The contract runs till the end of 2019-2020 season, after which he will turn into an Unrestricted Free Agent (UFA).
Wiki And Interesting Facts About Paul Millsap: Age, Height, & More
Paul was born on 10 February 1985 in Monroe, Lousiana, the United States.
He stands at the height of 6 feet 7 inches or 2.10 meters. He weighs around 257 lbs or 117 kgs.
His mother's name is Betty Millsap. The NBA star has three siblings: older brother John and younger brothers Elijah and Abraham.
The power forward attended Grambling High School in Grambling, Lousiana. Upon graduation, he went to Lousiana Tech University and played for the Lousiana Tech Bulldogs basketball team.