Entertainment
Paul Wahlberg: Another Wahlberg Sibling Spotted! Made it To 'Married' List?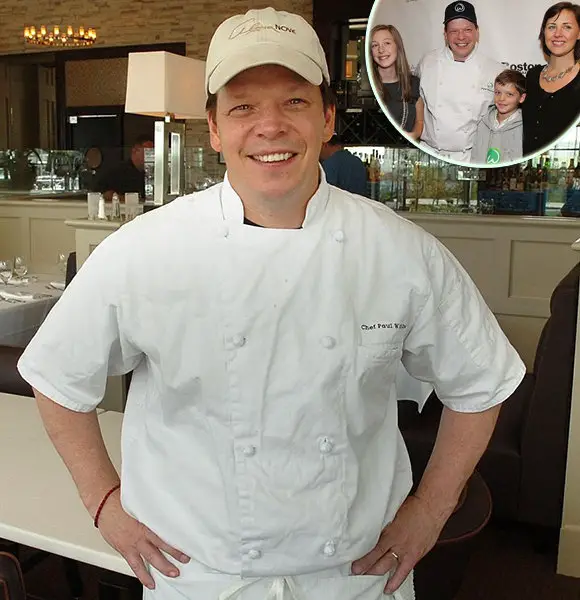 Very few families come to mind when it comes to shows exploring the sides of family dynamics and sibling love.
Although it may not be Keeping Up with the Kardashians, Wahlburgers is a treat for food lovers wanting to take a peek into the lives of the three of the Wahlberg siblings: Paul, Mark, and Donnie. How—you ask? There's food, and there's family drama!
One of the famous siblings, Paul Wahlberg, a chef and reality TV star, is the mastermind that made the show and food on the table possible.
Paul has his own story to tell, and hence the secrets of his life's recipe are mentioned down below!
Paul Wahlberg: Sibling to the Wahlburgers
Paul Wahlberg is not only a Wahlburgers sibling but the brand itself. He co-owns the chain restaurants named "Wahlburgers" along with his other two brothers, Mark Wahlberg and Donnie Wahlberg. The business became the setup for the A&E reality TV series with the same name.
The show digs out the scenes that go behind the counters of the siblings' restaurant. The drama with Paul as the head chef is an adorable show to watch. 
Paul, a foodie way back from his childhood days, specializes mostly in food making. His childhood days in the kitchen with his mother, Alma, was the homework for his big career. 
He kicked off his career by washing dishes in his friend's family restaurant, from where he worked his way up to the stoves. Paul excelled at kitchen works before becoming the executive chef and creating his menu in the Boston's famous restaurant chain.
He was always the special one among his siblings, serving as a role model to his younger siblings. Besides, he was also the first of the siblings to graduate from high school.  
Paul Wahlberg: Married Life With Wife
Paul's siblings surely made big names for themselves in the world of entertainment. Unlike them, Paul likes to hold his firm silence in matters regarding his personal life. 
Read Also: Donnie Wahlberg, Father of Xavier Alexander Wahlberg, Happy with the Current Family Affairs?
However, the fact that Paul has a wife and two children, Madison and Ethan Wahlberg cannot escape from the eyes of media. The family is known for their strong bond and is seen smiling together on various occasions.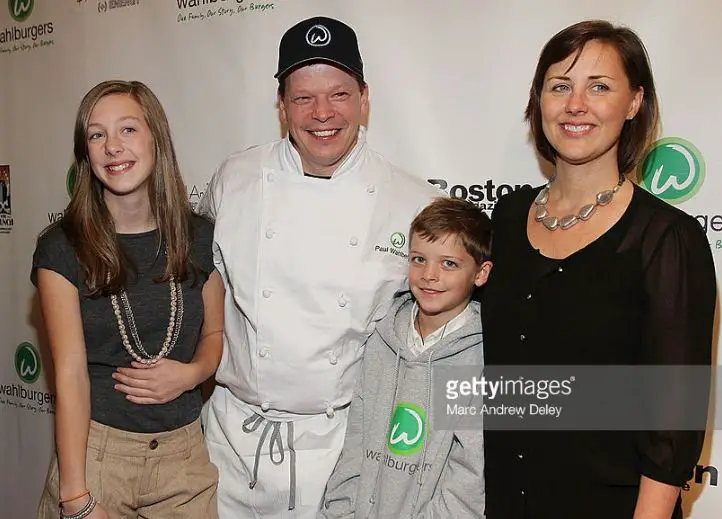 Paul Wahlberg with his wife and children. (Photo: Gettyimages)
Paul is a family man and his love for his children knows no boundaries. He has even said that his children are free to follow their Uncle Mark's footsteps in acting or their father's in the food business. 
Don't Miss: Arthur Wahlberg: Everything You Need to Know - From His Age To Possible Married Life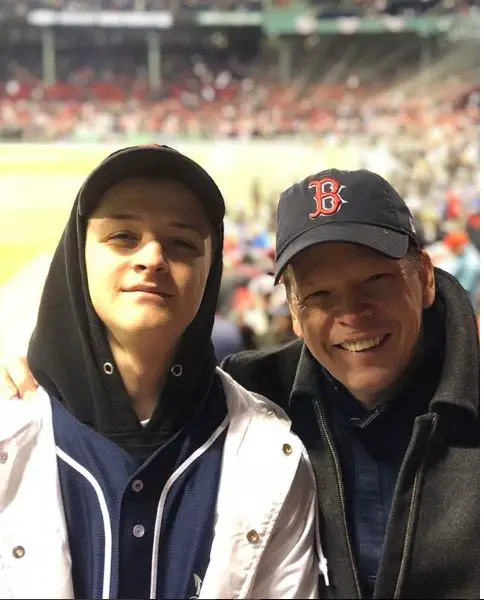 Paul Wahlberg accompanying his son to a baseball game. (Photo: Ethan Wahlberg's Instagram)
With both his children growing up, Paul faces a struggle every dad faces with their teenage child, wanting to be treated more as a friend than a father. Paul has thus made a significantly conscious decision and has been extremely supportive and understanding in the upbringing of his son and daughter.
He is thus seen accompanying his son to a baseball match, though he appears to have no idea about the game as per his Instagram caption.
Paul Wahlberg's Short Wiki: The sibling who made food his business
Paul Wahlberg, the American celebrity chef, was born on March 20, 1964, in Dorchester, Massachusetts, to Donald Wahlberg and Alma Wahlberg. His parents got divorced in 1982. Despite the divorce, the family remained close to each other. The 54 years old restaurateur, who stands at the height of 5'2", is the third of the nine siblings.
Well set in his career path, Paul is expanding his empire one step at a time. His latest addition to his ever-increasing business was in the form of a new restaurant that he recently opened in September 2018 in Olathe.
The Kansas based restaurant was opened as an expansion to the Wahlburgers chain and received a massive crowd gathering on the day of its opening. 
You May Also Like: Kimberly Fey and Donnie Wahlberg: Divorced, Husband of 9 Years, Is She Dating Anyone? Boyfriend?​​​​​​​
Randy Edeker, CEO and president of Hy-Vee Food Stores during a pre-opening event in September shared his insight over why the Wahlburgers have achieved such success in their business.
"Burgers obviously never go away. It's a staple for most people. Shake Shack's been very successful with what they do. Wahlburgers does things just a little bit different than they do. They have their twist on everything."
With his business adding figures to his finances, it's no wonder that he holds a net worth of $1.5 million.