Actor extraordinaire Peter Paige gets best recognized for portraying the character Emmett Honeycutt on the beloved Showtime series, Queer as Folk.
Before becoming a regular fixture among TV audience, he was an accomplished director, actor, and playwright in the national theater scene. Working in New York, he got involved in numerous critically-acclaimed theatrical productions.
Out in Portland, Oregon, Peter won over the on-lookers at the Equity stages. Impressed with his acting chops, his manager approached him about a possible business venture. And on the manager's advice, he moved to Los Angeles and began auditioning for roles. And as they say, the rest is history.
Gay Talks - Life Partner Or Boyfriend?
All the honors that Peter has won as an actor fade in comparison to the pride he gains from his identification as an openly gay man in Hollywood.
Another LGBTQ Icon:- David Hockney Gay, Partner, Net Worth
Being the lead on a gay-centric TV show like Queer as Folk for a decade and a half, however, has its drawbacks.
The theater star-turned-TV sensation's admission role in the series undermined his progress in acting. In 2008 Queerty interview, he opened up about facing rejections for other parts than that of a gay man.
Also, during the same talk, Peter bemoaned about an ex-boyfriend (a renowned actor), who was still in the closet out of the fear of getting typecast.
Other than occasional references on interviews, he rarely mentions his boyfriends/partners by name. Could it be possible that he is yet to find the elusive one despite several attempts?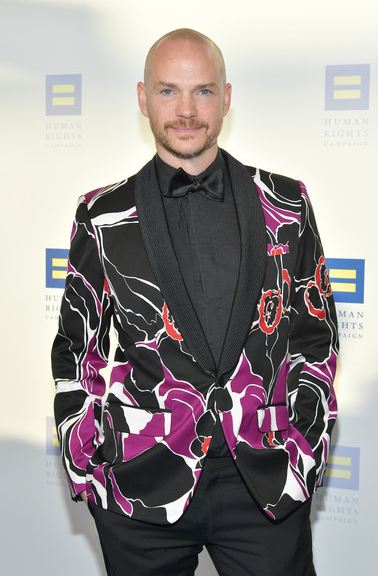 Peter Paige hints singlehood by attending the 2019 Human Rights Campaign LA Dinner without a partner (Photo:- zimbio.com) 
Never the one to give up, the multi-faceted TV star still shoots his shot and hopes to land a man, who can potentially become his life partner.
Bio - Age, Family & Height
Peter was born on the 20th of June in 1969. Originally from West Hartford, Connecticut, the 49-year-old and his family had lived in seven states by the time he completed his high school education.
Married To Celeb Named Peter:- Eliza Dushku Age, Bio, Pregnant, Husband
Acting since the age of six, he won a full scholarship to Boston University's School of Theatre Arts program. After graduation and with his biological family's full backing, he relocated to New York and then to Oregon.
However, it was in Los Angeles that Peter of six feet and an inch (1.85 m) height found country-wide success.
Net Worth From Movies & TV Shows
Peter's most significant breakthrough role - also, his first audition in LA - was on Suddenly Susan. After the debut, he went on to star on numerous TV shows including Will and Grace, Girlfriends, Movie Stars, Related and Bones. TUT and The Fosters are his works as an executive producer/creator.
The Fosters' Family:- Actor Tom Williamson Reveals Girlfriend Isn't Most Important; Then Who?
As a big-screen actor, he boasts acting credits in movies such as Childstar, Ping Pong Playa and Say Uncle. He also served as the Say Uncle's producer and director.
Although there lacks a precise estimate to pinpoint Peter's net worth now, it's likely that he owns a massive fortune. His wealth, in turn, helps him maintain a comfortable life.