Entertainment
Phil Simms And His Wife Share Children Who Walk On His Footsteps But With Some Complications Of Course
If you love football, then you must have known the former Giants Legend Phil Simms. Talking about Simms's family, Phil Simms does have a very happening family who follows the footstep on him in sports background. Along with that, complications came alongside. Let's find out more about Simms's family.
Children's followed the pathway of their father:
After getting married for decade's having a happy marriage life with his wife, Diana Simms, the couple shares three children.
Caption: Phil Simms sharing a smile with his wife, Diana Simma.
Photo Credit: alamy.com
The former legendary Giants player, Phil Simms, has quite an odd and energetic family which is pleasant to witness. He and his wife, Dianna Simms shares three children, and out of three, two has made their career in the NFL following the footsteps of their father.
Simms has invested 14 years of his life for the NFL. That must have been an inspiration to his children which resulted to the addition of NFL players in the family.
The elder son of Simms, Chris Simms, 33, was the former American quarterback. Following the foot mark, the younger son Matt Simms, 28, also got into NFL. He is also a quarterback who plays for Atlanta Falcons of National Football League.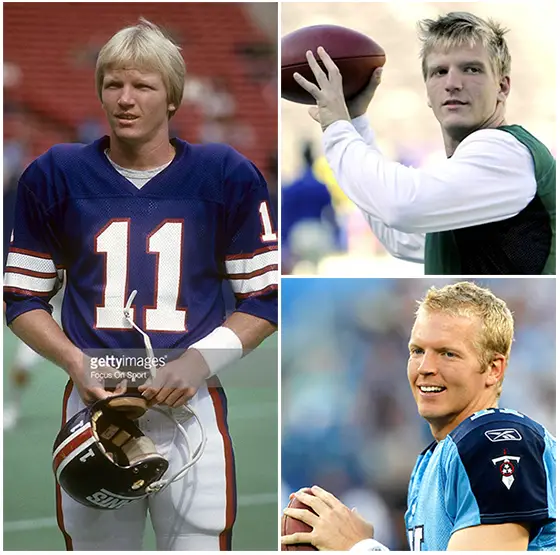 Caption: Sons followed father's yellow brick road.
The daughter of Simms, Dierdre got married to Brian Toal who is also an American football linebacker.
With those splendid members of a family, Phil Simms have a healthy marriage life which has void the possibility of divorce.
Bliss along with complication:
Despite the fact, both of the sons of Simms are onto his footsteps. But a backup quarterback for the Tennessee Titans, Chris Simms was found busted in the Manhattan in 2010; his Mercedes were pulled over last July at a DWI checkpoint on West Houston Street.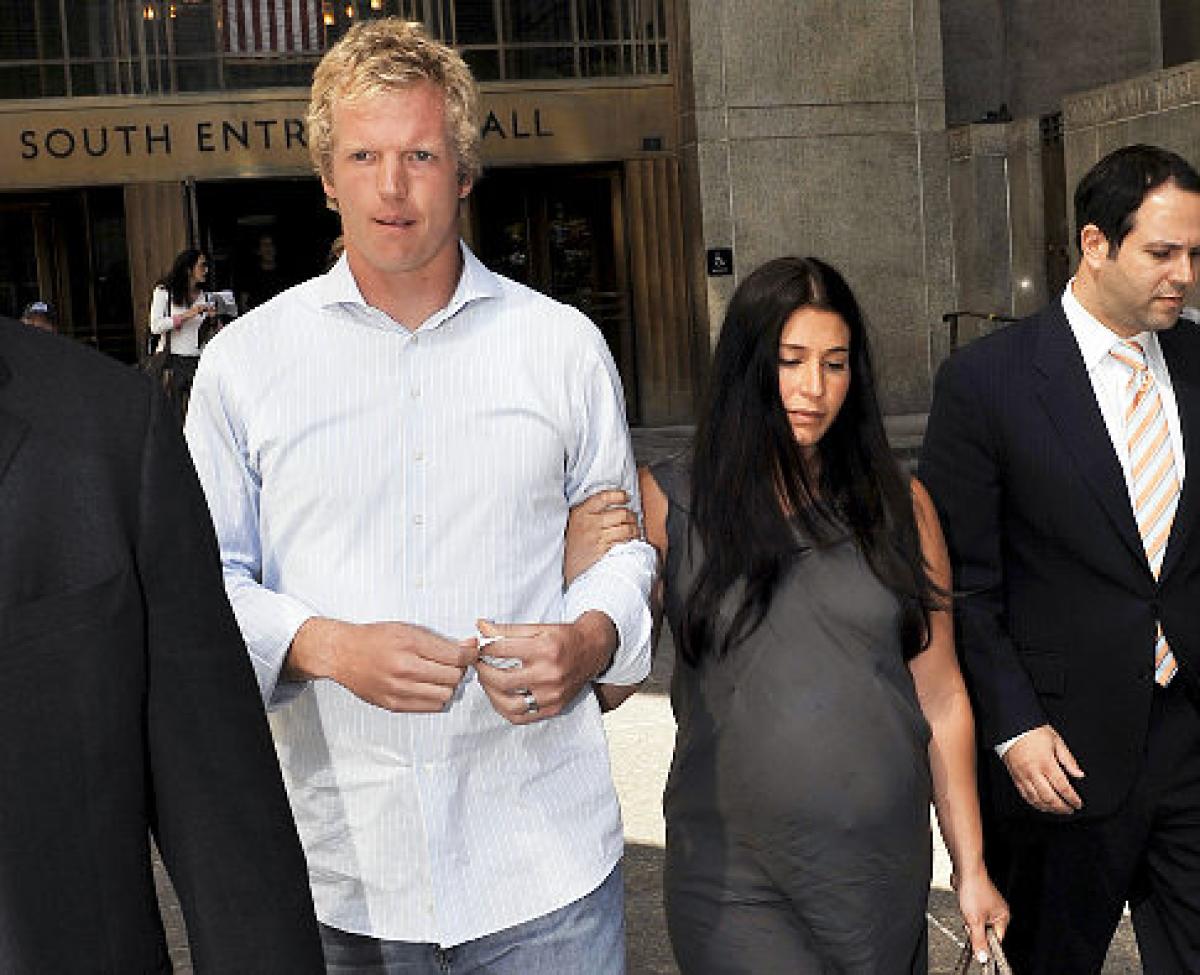 Caption: Chris Simms with his wife, Danielle, got charged for operating a vehicle while impaired by joints (2010).
Photo Credit: nydailynews.com
Chris Simms got charged for driving while inebriated by drugs with his wife Danielle, who was 8-months pregnant. After the formal charging, Chris stated,
"There is nothing I'd like to say, speaks for itself."
Later his lawyer said that cops misunderstood Chris,
"My client… admitted to smoking cigarettes that night."
But according to sources, Chris had confessed cops that he ingested marijuana inside his 2009 Mercedes-Benz earlier that night.
Total outcome of Phil Simms:
The Pro Bowl MVP Phil Simms has contributed a lot in the NFL's history. After getting retirement from football, the American footballer has gone to a very successful career as a sportscaster for NBC, ESPN, and CBS for now which led to a handsome salary of $3 million. All his contribution as a former footballer and broadcaster make a significant amount of net worth of $16 million.