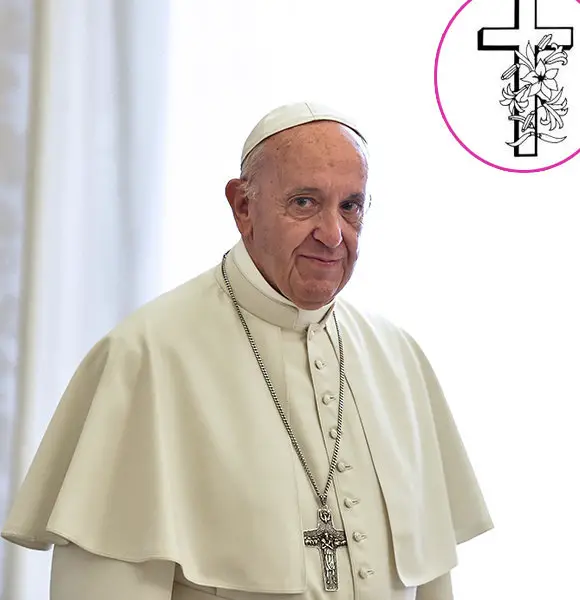 The successor of the previous Pope Benedict XVI and the 266th Pope of the Roman Catholic Church, Pope Francis is known throughout the world for his great humbleness and approachability. He was ordained as the Pope at the age of 76 on March 13, 2013.
Interestingly, Pope Francis is the first citizen of America, a non-European and first Jesuit priest to be named The Pope.
Is Pope Married? 
For a man of the church, being celibate since or before their ordination has been a common practice for over the centuries. And, the case for the 82-year-old pope is no different.
To date, Pope Francis has followed the rules of the church and has remained a holy man, unmarried, and without any kids.
Shockingly, there have been talks of ordaining married men in the bishops community.
However, Pope Francis's views on the concept of celibacy are strict. Quoting St. Paul VI the Argentine pontiff, he said,
"I would rather give my life than to change the law on celibacy,"
Nevertheless, Pope Francis didn't turn down the idea of ordaining married men itself. According to the Pope, even if he is not in agreement in allowing optional celibacy, he has considered that in far far away places like the Pacific. And, he would enable the ordinated married men to hear confessions, celebrate Mass, and anoint the sick.
His concept of marriage is, however open. The Pope's word towards the importance of marriage between a man and woman was clear. He said,
"When a man and a woman celebrate the sacrament of marriage, God is reflected in them, As 'one flesh', they become living icons of God's love in our world, building up the Church in unity and fidelity, The image of God is the married couple — not just the man, not just the woman, but both."
Gay Views
It is not only his views regarding optional celibacy and ordination that have received attention from his and the followers of the Roman Catholic Church.
According to him,
" homosexual tendencies are not a sin".
For his statement, he gained much attention in 2013. He also added,
"Who am I to judge?, Tendencies are not sin. If you have a tendency to anger, it's not a sin. Now, if you are angry and hurt people, the sin is there.Sin is acting, of thought, word and deed, with freedom,But I'm talking about a person who is developing, and parents start to see strange things … Please consult, and go to a professional, and there you will see what it is and may not be homosexual, that is due to something else,scandalized by something they don't understand, something out of the ordinary … I'm not making a judgement of value, I'm doing a phenomenological analysis,
And, his speech and views on the concept of homosexuality even earned him the Person of the Year title in The Advocate, a U.S. gay magazine in 2013.
Thus, he can be said as an ally of the LGBTQI community.
Facts: Family Background, Net Worth
Pope Francis - originally named Jorge Mario Bergoglio- was born on 17 December 1936, to Italian immigrant parents, Mario Jose Bergoglio and Regina Maria Sivori. The Pope is the eldest child among five siblings; brothers Alberto Horacio and Oscar Adrian; sisters Marta Regina and Maria Elena.
Family Details:- Chrissy Teigen Ethnicity, Family Background, Husband
As a child, the Pope shared an interest in dancing and traditional music of parts of Australia and Uruguay, known as milonga. He received his primary education from Wilfrid Baron de Los Santos Angeles and graduated as a chemical technician from Escuela Nacional de Educacion Técnica No. 27 Hipolito Yrigoyen.
Initially, the Pope worked as a chemical technician at the Hickethier-Bachmann Laboratory. However, during his tenure at the laboratory, he realized that his true calling was something else and ventured into the priesthood.
As a Jesuit, Bishop, Cardinal, and Pope, he has served the church for almost his whole life.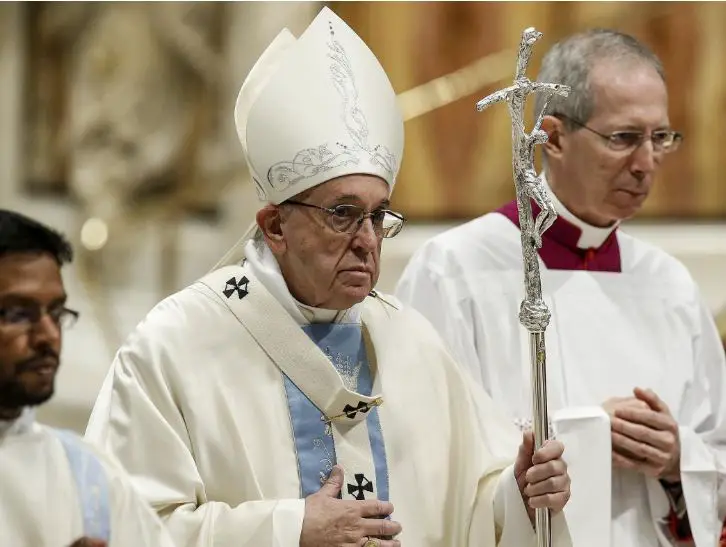 Pope Francis celebrates the Mass of the Solemnity of Mary Most Holy on 1 January 2019 (Photo: scmp.com) 
However, it is reported that the Pope denies many luxuries and comfort that have been provided to him. Due to his humble attitude, not much is also known about his earnings or net worth.
Health At His Age
At the age of 82, it is understandable that the body can be prone to irregularities, diseases, and such.
In 2017, the Pope spent a part of his summer seeking treatment for a sciatica condition- back pain due to sciatic nerve. According to reports, his state needs both massages and injections twice a week to reduce the pain in his legs.
He revealed his condition in 2013. For him, the attack of sciatica was the worst experience in his life. He even admitted that during his first month of recovery, he would sit in his armchair because of its painful effects.
While he allegedly explained that he would step down from his stature due to old age, he has yet to step down. He told that his age was the main reason, lacking the ability to meet the demands, physical ones especially, in the Global Office.