Entertainment
President Obama Attended the Wedding of Martha Raddatz! Martha's Married History, Husband, Divorce, and Children
Yes, you've read it, right folks. President of United States and Nobel Prize winner, Barack Obama attended a wedding of Martha Raddatz. Unbelievable, isn't it? Well no worries, we'll cover it up!
Martha Raddatz, who is Chief Global Affairs Correspondent with ABC News, had President Barack Obama, then known as 'Barry' as a guest to attend her wedding with Julius Genachowski in 1991 before Obama became a politician. Julius and Obama were classmates at Harvard Law and also members of Harvard Law Review where Obama was president of Law Review.
Caption: A report on Obama Attended Moderator's Wedding!
Duo of Genachowski and Obama combined again during campaign trail in 2008 and White House as well. Julius raised fund for Obama in 2008 in a campaign and served on Obama's team as a presidential transition team. After that, Julius went on to be head of Federal Communications Commission (FCC), appointed by Barack Obama. Raddatz and Julius divorced in 1997.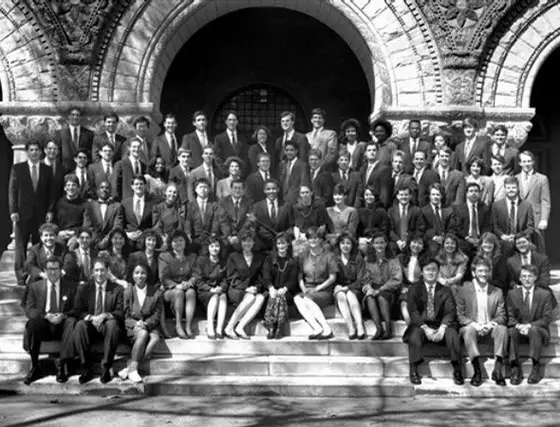 Caption: Obama, Genachowski, and team back in Harvard Law review.
Source: Dailycaller.com
In 2013, When Breitbart News reporter Matt Boyle asked whether Obama had attended her wedding:
Do you think – there was obviously a little bit of a kerfuffle ahead of the vice presidential debate about the fact that the president attended your wedding to the FCC chairman. Do you think that that was handled right and given a second chance would you have done it a little differently?
Raddatz responded:
I didn't do anything. I mean, I didn't have to handle that. It was – and I'm really not going to comment about that. That was something that happened two days before the debate. It had been in The New York Times quite a while before that, I believe. I just got to put this out of my head. That had nothing to do with what I did at the debate. Nothing.
Talking about the married life of Martha, She married Ben Bradlee Jr, American Journalist as well as a writer. The date they married is still unknown. She has a daughter named Greta Bradlee with Ben. The couple divorced a few years later. For 25 years Ben served in Boston Globe as project editor and reporter.
First husband: Ben Bradlee Jr?
After her divorce with Ben, she married Obama's Harvard law school mate and Harvard law review companion Julius Genachowski. The couple tied their knot in 1991. That was a long time back before Obama appointed Julius to head of Federal Communications Commission (FCC). Julius and Martha has a son, Jake Genachowski. They divorced in 1997.
Julius Genachowski is an American businessman as well as a lawyer. He was anointed as head of FCC on June 29, 2009. But then he left FCC on March 22, 2013, and joined an American multinational private equity, The Carlyle group in January of 2014.
Raddatz has two children with two separate husbands.Whenever Obama tied a knot to Michelle in 1992, Julius Genachowski attends ceremony but without then his wife, Martha Raddatz. Things have been sour between Obama and Raddatz. In 2014, Raddatz blasted Obama saying he is using television ads to try to deter illegals from crossing the border.
Second Husband: Julius Genachowski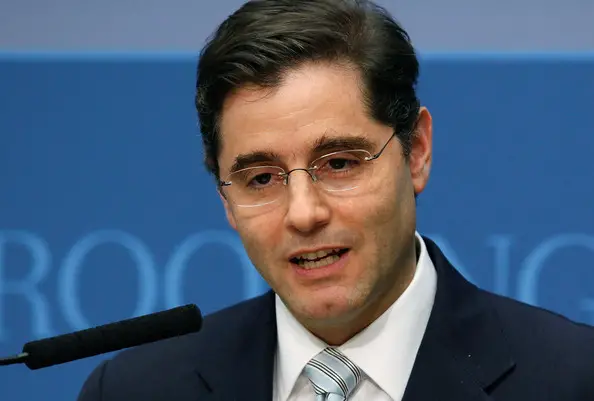 Caption: Second husband of Martha, Julius Genachowski who is an American lawyer and businessman.
Source: alchetron.com
Raddatz married her longtime boyfriend, Tom Gjelten in late 1990s. They met, courtesy of Mitt Romney. Martha's husband, Tom Gjelten is NPR (National Public Radio) journalist. "War in Iraq" delivered Peabody Award in 2004 to Gjelten and his team at NPR. Gjelten was graduated from the University of Minnesota and also a member of Council of Foreign Relations.
In an interview with Brian Lamb, she was asked about what it is like sharing dinner table conversation with another journalist, and she answered: I think it's - I mean, it's funny because mostly it's overtaken by events of the day with children and with other things.
Tom and I both covered the Pentagon for a while. And I think I am about bazillion times more competitive than Tom is. So, it was sometimes a little uncomfortable.
I mean, he's so mellow and whatever, and I'm secretive in calling my people and making sure he doesn't know who I'm calling and things like that. But he was great about that, and he isn't covering the Pentagon anymore. In fact, he was on book leave for about two-and-a-half years and is just back there now.
Current Husband: Tom Gjelten!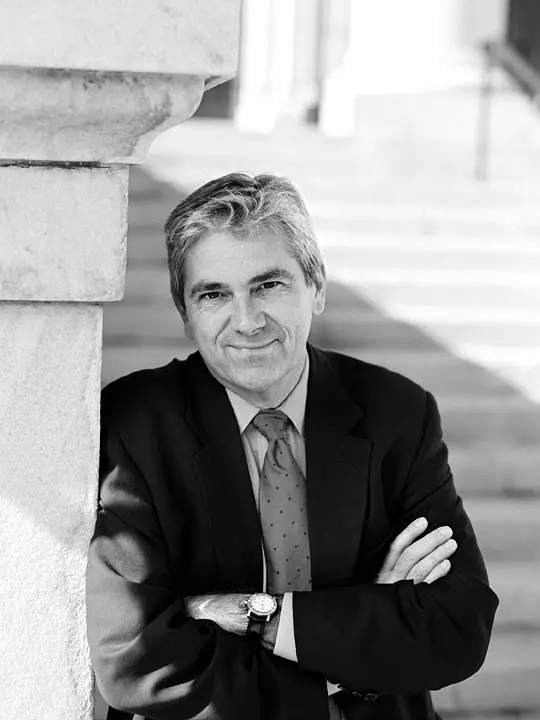 Caption: Current husband of Martha Raddatz, Tom Gjelten who is a correspondent for National Public Radio (NPR) news.
Photo credit: tamilnet.com
Conflict with Trump?
Caption: DONALD TRUMP SLAMS Martha Raddatz For Crying When He Beat Clinton!
The President of United States Donald Trump settled scores with the media across the globe at the start of his 'Thank You' tour in Cincinnati back in December of 2016 as he mocked ABC network's Martha Raddatz for 'crying' during her election night coverage of his historic win on 9th November 2016.
Trump settled his long rivalry as he ran through many of the media predictions that had been assumed wrong about his campaign against polling as well as assumed media favorite Hillary Clinton. Trump said:
'How about when a major anchor who hosted a debate started crying when she realized that we won?  Tears, No, tell me this isn't true! And you know what she doesn't understand? Things are going to be much better now.'
It was a reference to Martha Raddatz, who appeared stunned and shocked as she grasped for words to explain Trump's unexpected victory on election night. Moreover, She also participated in one of the three presidential debates held and probed Trump with tough questions about foreign policy.
Raddatz, who has a distinctive and clear voice, appeared to show concern on some of the issues as she recounted Trump's lack of familiarity regarding the detailed policy about the Middle East during the debate.
'Donald Trump, I questioned what he would do about Syria and his understanding of military policy and civilian/military divide, I don't know that he really has a plan for what he's going to do there.'
Martha Raddatz is an American Journalist. She works with ABC News.She also reports for 'World News Tonight with David Muir' for ABC along with David Muir and Nightline. She started her career in 1993 as chief correspondent at ABC News Bolton. Martha also worked for National Public Radio till 1998.
Raddatz is best known for moderator of the Vice- Presidential debate back in 2012. Raddatz has also traveled to Afghanistan to cover 10 year anniversary of America's longest war, reported assassination of terrorist leader Anwar-al-Awlaki in Yemen.