Trending
Matthew Rhode Age 36 Married, GOT Themed Romantic Wedding Ceremony
A Game Of Thrones Themed wedding for voice-over actor Matthew Rhode and model fiance Adrianne Curry. The American voice-over actor, aged 36, and his longtime partner Adrianne Curry eloped rather than getting married in a civil ceremony on 15 September 2018 in Logans Pass of Glacier National Park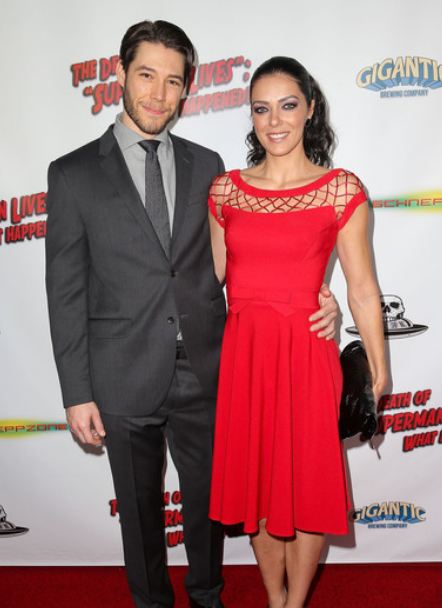 A Game Of Thrones themed wedding with Cowboy attire for actor Matthew Rhode and model fiance Adrianne Curry!
The American voice-over actor, aged 36, and his longtime partner Adrianne Curry eloped rather than getting married in a civil ceremony on 15 September 2018 in Logans Pass of Glacier National Park.
According to the blog-styled post uploaded on the latter's official website, the private affair had only one guest- the wedding photographer Brooke Stevens Patrick, who doubled as their officiant -- it was, by all means, a total geek fest.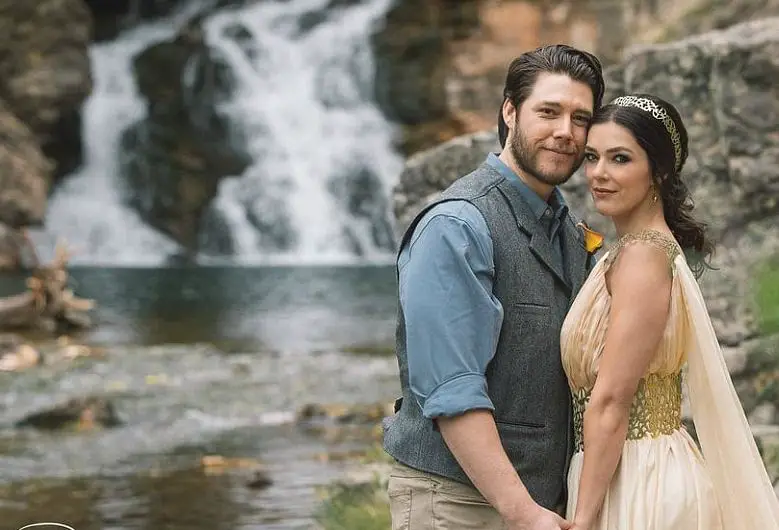 Matthew and his wife-to-be on the day of their wedding (Photo:- Daily Mail)
Expounding on their decision to elope and get married, Matthew's wife, who is also of the same age as the actor, wrote:
"We wanted an intimate and meaningful wedding. People opposed our career changes, our life changes, etc. It made sense to just do the thing in a personal way and save for our future."
The voice-over actor's family, however, didn't seem thrilled with the pair's decision to elope at first but later complied. According to Adrianne's blog post, Matthew's family were "bummed."
Discover:- Paris Dennard Wife & Girlfriend Talks Amid Gay Rumors | Family Revealed
As for their Game Of Thrones themed wedding, Adrianne - a former America's Next Top Model winner - wrote about toying with the idea of Lord of the Rings themed ceremony but eventually settled for Game of Thrones. She explained:
"I had always been obsessed with it. The metalwork looked elvish. Also, the Grecian flow of it was always something I envied and wish I had in my closet."
Matthew, however, wasn't completely sold on the whole mythical looks. As revealed by the wedding photos, he went for a more casual cowboy appearance with a blue long-sleeved button-up, a vest, and Khakis. Meanwhile, his wife-to-be, Adrianne wore gold accessories and white and gold gown.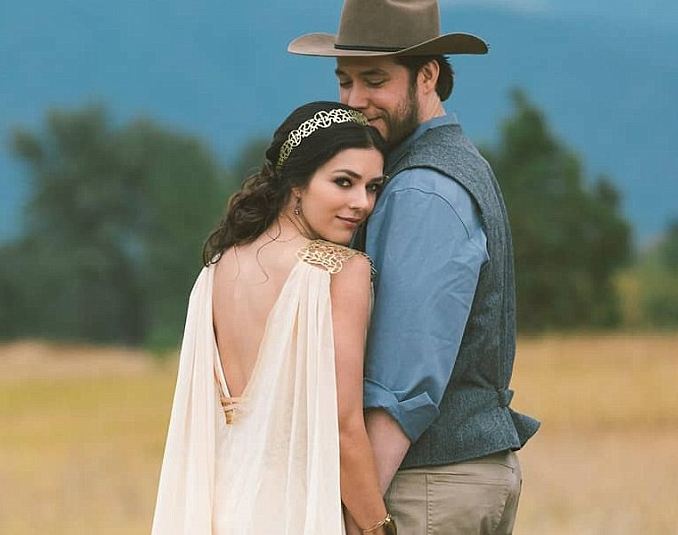 Matthew and wif, Adrianne pose for wedding photos (Photo:- Daily Mail)
This is Matthew's first marriage whereas his fiance was previously married to The Brady Bunch star Christopher Knight for about six years. Adrianne and Christopher divorced in 2012.
Similar:- Genevieve Gorder & Christain Dunbar Married In Stunning Morroco Wedding
As a matter of fact, she had a word or two to say about her previous marriage in her long post. Sounding a tad bit bitter, Adrianne revealed:
"Most of you know, I was wed before. It took this meaningful union to realize just how absolutely f--king fake that first wedding was. It was a TV show."
Hopefully, her second marriage to Matthew won't leave a sour taste in her mouth as her first one did!