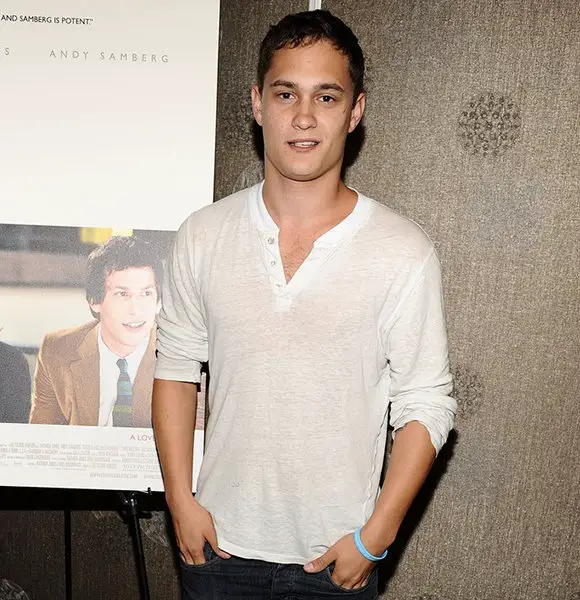 English actor, Rafi Gavron rose to fame after playing in 2008 movie, Nick and Norah's Infinite Playlist. But, now he is recognized more for his personal life issues than his acting career.
Known for his multiple hookups and breakups, Rafi is also seen as an abusive man as he was once charged for assaulting his girlfriend. Learn about the incident and other girlfriends of the London-born actor, along with his net worth!
Dating History
Rafi's first publicized girlfriend was actress Rumer Willis.
Rumer - a daughter of parents Bruce Willis and Demi Moore - is known for her performances in movies & TV shows like Empire, Dancing with the Stars, and The Bunny House.
Before Rafi's relationship with Rumer was revealed, he was often speculated to be gay. But, his girlfriend revelation broke the hearts of thousands of his gay admirers. Nevertheless, his romance with Rumer did not last long as the couple separated by 2007.
Dating Life:- Is Ashley Olsen Married? Dating History Full Of Senior Dudes 'Boyfriends' - Literally!
After his breakup from the Hostage actress, Rafi swiftly moved on to his next girlfriend. The Breaking and Entering actor went out with actress Jessica Szohr a couple of times in 2007. However, the affair was not much of a relationship for him as the couple didn't date for more than a year.
The same pattern repeated with Australian actress, Claire Holt as well.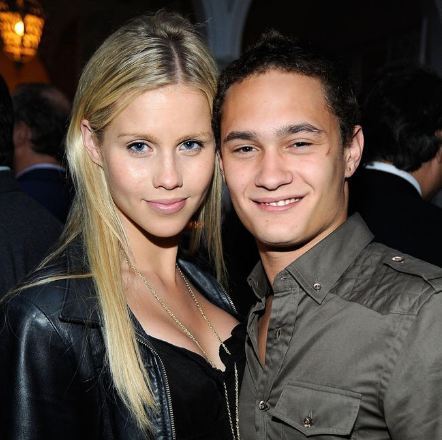 Rafi Gavron with actress Claire Holt in 2009 (Photo: GettyImages)
The duo started dating in February 2009, and their relationship looked perfect in every way. Unfortunately, they bid farewell to each other in 2010 without giving any notice or a reason for their split.
Assault Girlfriend, Arrest
Post his alleged breakup with Claire, Rafi went low-key for few years. Though he was dating another girlfriend, he didn't mention her. The relationship only came to light when Rafi got arrested for assaulting his partner.
On 14 December 2013, Rafi was detained by the LAPD on the charges of DUI. Though he was immediately released, it turned out that the vehicle he was driving was his girlfriend's. On top of that, he had taken the car from her by force.
Arrested For Shoplifting:- 'The Mighty Ducks' Actor Shaun Weiss Arrested; What Made Him Shoplift?
The actor had asked his partner for money to buy drugs, and when she rejected, Rafi assaulted her and ransacked her room. He left on his girlfriend's car, and that's when he got arrested.
Rafi's lover informed police of his acts, and they arrested him within twelve hours. His undisclosed girlfriend got treated for minor injuries; whereas, Rafi faced five years of probation.
It's not confirmed if the pair are still dating, but many suspect that the duo broke up after the incident.
Net Worth, Movies & TV Shows
On the way to accumulate his current net worth, Rafi has passed a long journey. Rafi, age 29, has taken up the lead and minor roles simultaneously, and not differentiated on their relevance to the story.
He is known for his realistic performances in several movies and TV shows including Breaking and Entering, Rome, Inkheart; A Star Is Born, The Cold Light of Day, Bones, 24, and more.
Further, he is set to appear as Aarfy in an upcoming TV show called Catch-22. Rafi's net worth is yet to be revealed, but it is expected to be a few million.
About Parents & Ethnicity
Born in London, Rafi Gavron possesses a Jewish ethnicity. His parents were both scholars as his father Simon Gavron was a publisher and his mother Martha Pichey was a writer. Rafi is considered a pretty tall fellow for a Jewish guy as he possesses a height of five feet ten inches.
Ethnicity Revealed:- Toni Mahfud Wiki, Age, Ethnicity, Girlfriend
The actor possesses dual American-British nationality as his father was an English man and his mother, an American.
Rafi's family from father's side had initially settled in Germany but moved to a more enlightened nation in Europe during the WW2. That's how Rafi ended up growing up in London.