Entertainment
Raymond Cruz Family Behind Hit TV Shows; On-Reel 'Tuco' Has A Wife
Raymond Cruz is an American actor best known for his character portrayal of Tuco Salamanca in... His violent and unpredictable nature on-screen completely contradicts with his real-life personality, where he appears as a loving husband to his wife...With over three decades in the industry, Cruz enjoys a net worth of...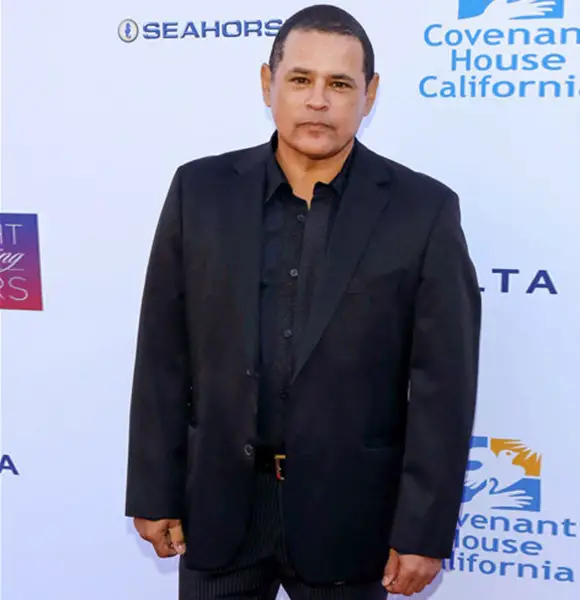 Going by his on-screen portrayal of Tuco Salamanca, the violent and ferocious drug king seemed all but a family guy. But, Raymond Cruz, the veteran actor who has been in the industry for over three decades actually has a wife and a family he adores in his real life.
Known for portraying iron tough characters on screen, Cruz massively differs from his On-Reel personality in his personal life. The Breaking Bad actor is actually quite a humble soul and drives to be a perfect husband to his loving wife.
With a settled personal life, the actor's professional life has escalated to some unprecedented career heights. Landing massive roles in movies and Tv shows, the actor has carefully constructed his own legacy that sees him enjoy a massive net worth.
Family Guy: Real Life Contradicts Tuco Salamanca; Happily Married to Wife
With some unforgettable character portrayals of 'bad guy' in his movies and television shows, Cruz has crafted his own identity in and amongst his audience. However, the on-reel personality of the actor quite massively contradicts to his real life, where he comes off as an exemplary family guy.
You May Also Like: Giancarlo Esposito's Married Life With Wife Still Alive? Or The Power Parents of 4 Already Divorced?
Extremely secretive about his private life, it has been significantly harder to track down Cruz's family details, with the actor not so active in his social media accounts.
However, going by some of their public appearances, it seems that Raymond has been happily married to his wife Simi Cruz for a long period of time, as the photos of the 57-year-old and his wife from their yesteryears highlight their love for each other ever since.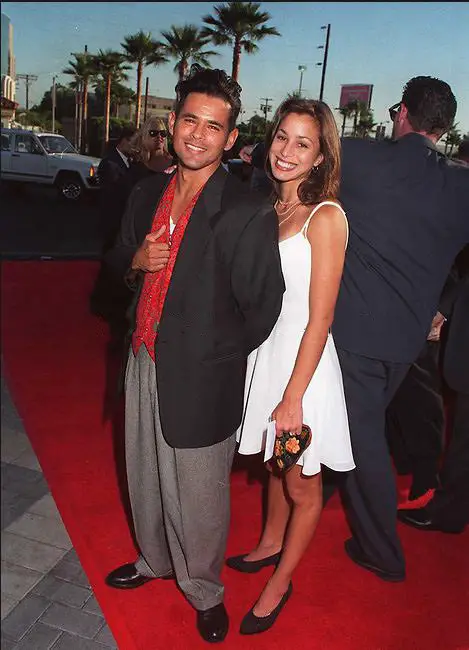 Raymond Cruz along with his wife Simi. (Photo: bourquard.com)
Though the exact details of his marriage have not been revealed by The Closer star, he seems quite conscious about his wife's liking to his on-screen roles.
Don't Miss: Does RJ Mitte Have A Girlfriend Or Is He Too Busy To Be Dating?
In an interview with Rotten Tomatoes in 2015, Raymond mentioned how his wife reacted to his memorable character of Tuco Salamanca in Breaking Bad.
"My wife hated it. She hated Tuco. She hated the energy.  I've been doing Major Crimes for the last 11 years and she likes that character a lot… Tuco is this wild beast. My wife is like, 'Get away from me.'"
Raymond also credits his wife for his on-screen portrayal of Ariel Castro in Cleveland Abduction. In a conversation with The Hollywood Reporter in 2015, The Closer star mentioned how his family encouraged him to take the role.
"When my wife first heard they offered me the part, she said, 'Don't do that.' I said, 'Read the script.' She read the script, and she said, 'Do this part. You can make the audience feel for the victims.'"
Though no sort of information has been known about the actor's children, the ruthless and volatile Tuco Salamanca seems all but his on-screen self in real life and looks all set for happily ever after along with his wife.
Bio Reveals Age, Career Highlights and Net Worth
Born on 9 July 1961, Cruz, at age 57, has been working in the industry for over three decades. After starting his career with the American Comedy Maid to Order in 1987, Raymond has never looked back ever since.
Portraying some memorable character in movies such as Clear and Present Danger and Out For Justice, Raymond soon crafted his own identity in the movies.
His recent preference, however, has been towards Tv shows, where he has portrayed a series of unforgettable character one after another. Playing drug kingpin Tuco Salamanca in critically acclaimed series Breaking Bad, he struck fear in every one of the viewers.
He has also done justice to the role of Detective Julio Sanchez in the American television police procedural The Closer.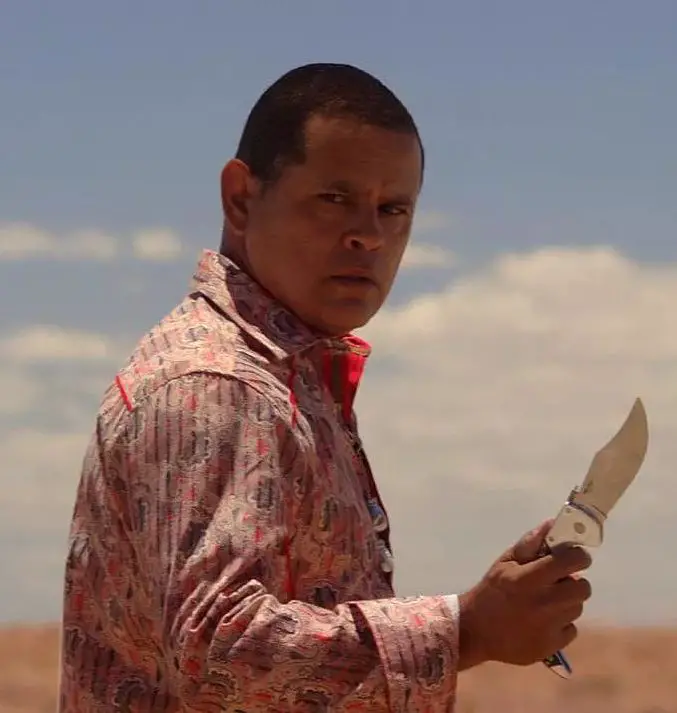 Raymond Cruz portraying his ferocious character of Tuco in Breaking Bad. (Photo: lastnighton.com)
Read Also: Steven Michael Quezada Wants More "Breaking Bad"​​​​​​​
Slowly constructing his own legacy with some careful choices of roles in movies and Tv shows, Raymond has been able to build his own empire over the years. He currently enjoys a net worth of $2million and looks all set to build it furthermore, with his passion for acting not yet slowing down.