Chicago born Alabama raised, Rece is a very successful 53-year-old...Rece works as an anchor on SportsCenter...works as the host College GameDay football show...Working With ESPN since 1995, Rece still has a few more years with the network...Rece is married to Leigh Langley...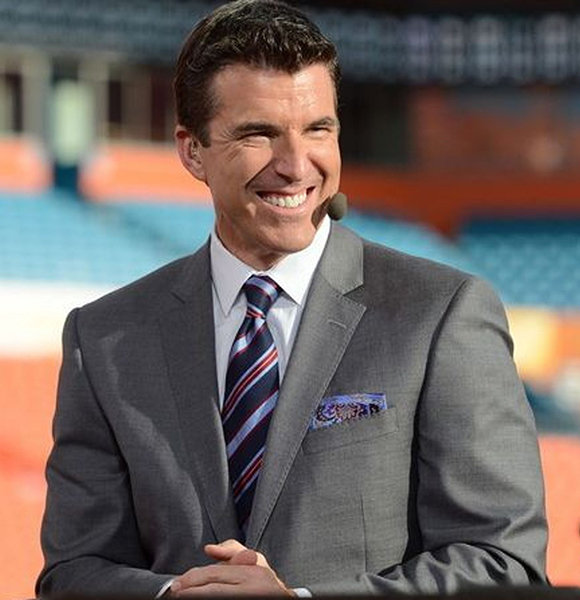 Chicago born Alabama raised, Rece is a very successful 53-year-old anchor.
He hosts SportsCenter and works at College GameDay football show. Working With ESPN since 1995, Rece still has a few more years with the network. And who knows, the contract might extend. 
Rece Davis' Family
Rece Davis is a happily married man and, has been for the past 25 years with his wife, Leigh Langley.
The duo met while both of them were working for the television station, WRBL-TV, in Leigh's hometown of Columbus, Georgia. Rece wanting to talk to Leigh, pretended not to know how to use a fax machine as an excuse to talk to his future wife.
Another Faithful Husband:- Neil Jackson Married, Girlfriend, Gay
The pair had their wedding on 13 December 1993. Rece is one of those husbands, who never gets in trouble for forgetting their anniversary. All because, he celebrates his birthday a day after the date, on 14 December 1965.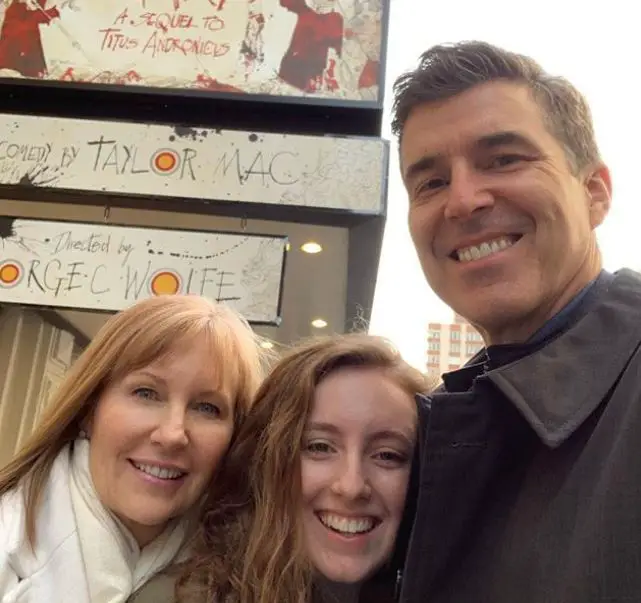 Rece Davis with his wife, Leigh, and daughter, Elizabeth (Photo Rece's Instagram)
Rece parents two children together with his other half; a son named Christopher, and a daughter, Elizabeth.
Sadly, Rece almost lost his son following a baseball match. During the game, on the sixth inning, Chris collided with right fielder Nick Hernandez. He hid the injury from the coaches during the game. However, later, during dinner, Chris collapsed. He had a ruptured spleen that was causing internal bleeding.
During surgery, Chris needed 6 pints of blood, more than half a healthy human has in their body. 
Rece Davis Education, Salary:
Rece attended the University of Alabama in 1988. He graduated with degrees in Broadcast News and Public Affairs. He started his career at the age of 22, working as a general assignment reporter for WCFT-TV in 1987 in Tuscaloosa, AL. 
Following his impressive work, Rece got calls from TV stations all across the county.
However, Leigh - being a supportive wife - knew he wanted to be with ESPN. It was the one place he truly wanted to go. So, she convinced him to sent his resume reel to a talent coach at ESPN named Andrea Kirby. And just like that, he got hired by ESPN in February of 1995 in Bristol, Connecticut.
Announcer With A Long Career:- WWE Mauro Ranallo Net Worth, Salary, Wife
Rece has been with the network for over two decades. He signed a multi-year contract in 2015 extending his stay till 2021. With the agreement, Rece would be replacing Chris Fowler to host College GameDay. Fowler hosted GameDay for 25 years from 1990 to 2015.
Having such a long and successful career, that has yet to see the stop sign, Rece has heightened his fame. Any college sports athelete instantly recognizes him.
However, name and reputation isn't the only thing he has been collecting. With an annual salary of $1.5 million, Rece has built up his net worth to an estimated $3.5 million.