Entertainment
Reed Hastings Net Worth, Salary, House | How Rich Is Netflix's CEO?
Reed Hastings is the owner and founder of Netflix, world's largest streaming service...has a huge net worth of around $4 billion...earns a salary of $6 million per year...owns a house in Santa Cruz, California...married his wife Patricia Ann Quinn in 1991...has two children with her...attended Bowdoin College and University of Stanford...his age is...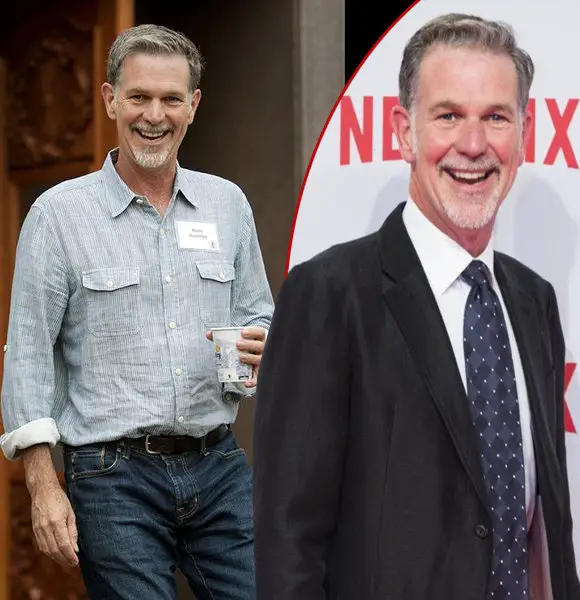 Reed Hastings is the owner and CEO of the world's biggest streaming service company, Netflix. The entrepreneur has been on the Board of Directors of Facebook since 2011. 
In the past, he also founded and owned Pure Software, a software solutions & IT consulting services company. Reed was on the BOD of Microsoft from 2007 to 2012.
Reed Hastings' Net Worth & Salary
Reed has an estimated net worth of around $4 billion, according to Celebrity Net Worth. His wealth does not come as a surprise; he earns a salary of approximately $6 million a year. 
The entrepreneur owns 2,631,039 shares of Netflix, which is 1.3% of the total shares. 
Despite being the founder and owner of Netflix, he doesn't take bonuses or incentives from the company. In the 2018 fiscal year, he took a base salary of $700K and received $35,380,417 in the form of stock. 
Microsoft Owner's Daughter:- Phoebe Adele Wiki: Bio and 5 Facts on The Richest Man's Daughter
As for the stats of Netflix, it offers video-streaming services as well as original content in the form of TV shows and movies to viewers. Its annual users are 139 million as of 2019. 
As mentioned above, he also owned Pure Software. It was his first company, and he sold the firm to Rational Software in 1995. 
The BOD member of Facebook also owns shares worth over $10 million of Facebook as of 2016. 
Personal Life: Wife & Children
Reed is married to Patricia Ann Quinn. He tied the knot with her in 1991, and she has witnessed Reed's every career success.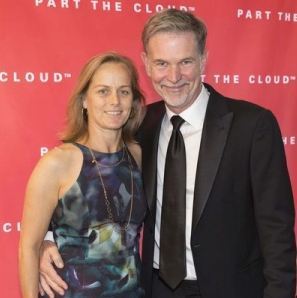 Reed Hastings with wife Patricia Ann Quinn (Photo: Reed Hastings Site/WordPress)
He has two children. His elder daughter, Molly Hastings, lives a life separate from her father's wealth and fame. She has a passion for music and is also a vocalist and electric guitarist for her band, Beverly Tender.
Another Billionaire:- James Packer Dating Status, Family Insight & Net Worth Details
In addition to two kids, Reed and Patricia are also parents to their pets: chickens, shelter dogs, and Nigerian dwarf goats.
Interesting Facts: Age, Education
Reed was born on the 8th of October 1960. His birthplace is Boston, Massachusetts, The United States.
The entrepreneur's full name is Wilmot Reed Hastings Jr.
His great-grandfather is Alfred Lee Loomis, a great personality who was an attorney, physicist, investment banker, and an avid supporter of scientific research. He is noted for his contribution to the development of radar as well as the nuclear bomb during World War II.
Reed studied Mathematics at the Bowdoin College. Later, he attended the University of Stanford and earned a Master's degree in Computer Engineering.
Immediately after his graduation from Bowdoin College, he served in the United States Marine Corps. He also worked as a maths teacher in Swaziland to earn enough money to complete his master's degree.
Reed owns a house in the Santa Cruz area of California, United States.
The Netflix CEO is also involved in philanthropy. He has been a long-time supporter of charter schools. Reed set up a $100 million Hastings Fund for supporting public education in January of 2016.